News

Japanese Box Office, October 22–23

posted on

2011-10-30

22:45 EDT
---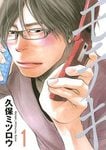 The live-action film sequel to the manga-based television series Moteki dropped from No. 2 to No. 3. In its fifth weekend, it earned the equivalent of US$1,456,127 on 276 screens for a new total of US$23,309,167.

The new live-action film adaptation of Tenten Hosokawa's semi-autobiographical manga Tsure ga Utsu ni Narimashite also dropped from No. 4 to No. 5 in its third weekend on Kogyo Tsushinsha's chart. However, it stayed at No. 4 on Box Office Mojo's chart. The story follows a young couple (Aoi Miyazaki, Masato Sakai) as they struggle to cope with the husband's sudden diagnosis with depression. The film took in US$1,039,904 on 222 screens to add to its total of US$7,660,866.

Katsuhito Ishii's live-action film adaptation of Shohei Manabe's Smuggler manga opened at No. 7. It earned US$636,243 on 184 screens.

Priest, the loose live-action adaptation of Min-Woo Hyung's manhwa, added US$552 on two screens for a grand total of US$248,382 after five weekends.
Noboru Iguchi's film remake of the 1974-1975 live-action special-effects television series Karate-Robo Zaborgar is no longer listed on either chart. Rupert Wyatt's Rise of the Planet of the Apes remained the No. 1 film for a third weekend.
Sources: Kogyo Tsushinsha, Box Office Mojo
---
This article has a follow-up:
Japanese Box Office, October 29–30
(2011-11-12 23:30)
follow-up of
Japanese Box Office, October 15–16