News

Japanese Box Office, October 29–30

posted on by Egan Loo
---

The latest Precure anime film, Eiga Suite Precure: Torimodose! Kokoro ga Tsunagu Kiseki no Melody, opened at No. 3. It earned the equivalent of US$2,519,055 on 168 screens.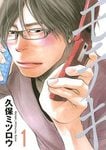 The live-action film sequel to the manga-based television series Moteki dropped from No. 3 to No. 6. In its sixth weekend, it earned US$776,444 on 276 screens for a new total of US$24,703,162.

The new live-action film adaptation of Tenten Hosokawa's semi-autobiographical manga Tsure ga Utsu ni Narimashite also dropped from No. 5 to No. 8 in its fourth weekend on Kogyo Tsushinsha's chart. The story follows a young couple (Aoi Miyazaki, Masato Sakai) as they struggle to cope with the husband's sudden diagnosis with depression. The film took in US$539,267 on 222 screens to add to its total of US$9,082,386.

Katsuhito Ishii's live-action film adaptation of Shohei Manabe's Smuggler manga fell from No. 7 to No. 11 in its second weekend. It earned US$267,902 on 184 screens for a new total of US$1,502,434.
Priest is no longer listed on either chart. Kōki Mitani's Once in a Blue Moon (Suteki na Kanashibari) is the new No. 1 film for the weekend.
Sources: Kogyo Tsushinsha, Box Office Mojo
---
This article has a follow-up:
Japanese Box Office, November 5–6
(2011-11-14 23:45)
follow-up of
Japanese Box Office, October 22–23