News

Rideback and House of Five Leaves Released Monday

posted on by Andrew Osmond
Also, more superdeformed Haruhi Suzumiya.
---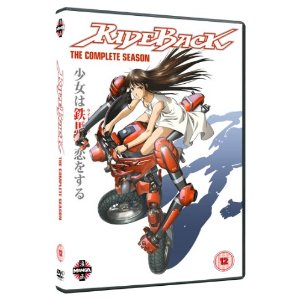 Two 12-part anime series, one an SF action show, the other a Japanese historical drama, are released on DVD on Monday. Rideback (right), released by Manga Entertainment, tells the story of a college student and her robot motorcycle in 2020, a tumultuous time of anti-government student protests. The original manga ran in Shogakukan's Ikki magazine from 2003 to 2008.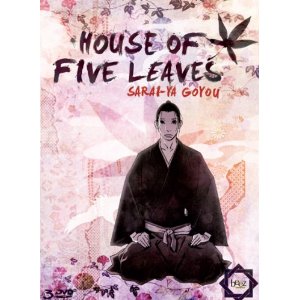 House of Five Leaves (left), released by Beez Entertainment, is a historical drama set in Japan's Edo period during the height of the Shōgun's rule. The series follows the lives of the House of Five Leaves gang members, focusing on the masterless samurai (rōnin) Akitsu Masanosuke who becomes the bodyguard of the gang's charismatic leader, Yaichi. Tomomi Mochizuki (Ocean Waves, Ranma ½) directed the series at Manglobe (Samurai Champloo). In Japan, it was screened in the Noitamina late-night anime slot on Fuji TV. The same is true of Beez's upcoming release Tatami Galaxy, due on November 21.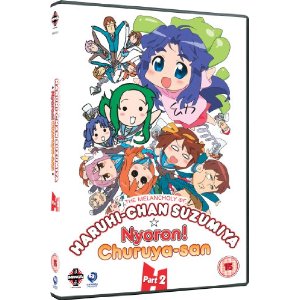 Manga Entertainment is also releasing "Collection 2" of Melancholy of Haruhi-Chan Suzumiya (right), the series of spoof mini-webisodes featuring chibi versions of the characters from the Haruhi Suzumiya franchise. The first Haruhi-Chan "collection" was included in the 4-disc box-set of the second season of The Melancholy of Haruhi Suzumiya, which was released in July. On 19 December, Manga will release the Melancholy of Haruhi Suzumiya second season and "Collection 1" of Haruhi-Chan Suzumiya separately.
(A different Haruhi release, the feature film The Disappearance of Haruhi Suzumiya is now scheduled for November 7, next Monday, on DVD. A Blu-ray edition will appear on February 20 next year.)
---