×
remind me tomorrow
remind me next week
never remind me
Subscribe to the ANN Newsletter • Wake up every Sunday to a curated list of ANN's most interesting posts of the week.
read more
News

Madman Entertainment Announces New Acquisitions at Supanova Brisbane

posted on by Jon Hayward
---
Madman Entertainment announced several new acquisitions at last weekend's Supanova Brisbane. The acquisitions are scheduled for 2012, but no firm release dates have been set. Madman Entertainment also released a video of Sylvester Ip wrapping up the panel for those unable to attend, which you can view at the bottom of this article.

Based on the manga of the same name, the series focuses on Keima Katsuragi, the "Capturing God" of dating sims. Preferring the company of 2D women to real life, he has become proficient at capturing any character in every dating sim. When he receives an email from a unknown sender, he is drawn into a contract with a demon in order to capture "lost souls" escaped from hell. The trick is that in order to capture the "lost soul", he must first capture the person's heart.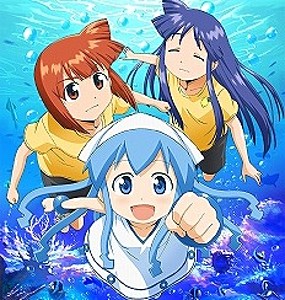 Squid Girl follows the titular character as she leaves the sea to conquer humanity as revenge for their pollution of the ocean. However, when she tries to invade the home of the Aizawa sisters, she ends up working as a waitress to pay for damages. The series is based on the manga Shinryaku! Ika Musume created by Masahiro Anbe, and is directed by Tsutomu Mizushima (Blood-C, Genshiken, Kemeko Deluxe!, xxxHOLiC)

Asumi Aida (username Sakuya) Iori Ikuta (username Tobias) and Eri Rtou (username Mary) are classmates who lead parallel lives in the world's largest online fantasy role-playing game known as The World R:X. After a bout of treasure hunting, they have a unfortunate encounter with an elite guild and a mysterious player known as Hermit, which results in Etou losing consciousness and unable to wake up in the real world. The three episode OAV is scripted is by Tatsuya Hamazaki, who worked on other titles in the .hack// franchise, and is directed by Masaki Tachibana (Tokyo Magnitude 8.0).
Image © .hack Conglomerate © Quantum Project

Rygart Arrow cannot use the magic powers that other people of Cruzon have access to. This magic is the ability to manipulate quartz, which powers weapons, vehicles and even mecha called "Golems". When his country is attacked, Rygart is contacted by the King and Queen, as they discovered an ancient Golem with technology far beyond any modern Golem. They believe that Rygart might be the key to piloting the Golem and turning the tide of war. This series of six movies is based on the manga of the same name by Yunosuke Yoshinaga, and is directed by Tetsuro Amino (Macross 7, Shiki).
Image ©Yunosuke Yoshinaga/ Flex Comix Inc.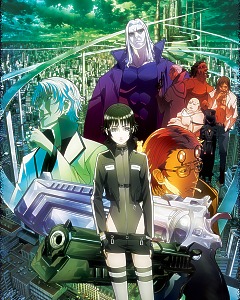 Rune Ballot is a girl bought into slavery by notorious gambler Shell Septinous. When Rune tries to escape her servitude, she is attacked and left for dead on Shell's instruction. But she is rescued by an emergency ordinance to preserve life called Mardock Scramble 09, which turns her into a cyborg with advanced technology and allows her to seek revenge on the man who tried to murder her. The film is based on a series of novels by Tow Ubukata (Chevalier d'Eon, Heroic Age), who also wrote the screenplay.
Anime Snacktime TV - Madman Panel Wrap-Up
---