News

Denpa Onna's Iruma, Madhouse Plan Arata-naru Sekai Anime

posted on by Egan Loo
Hitoma Iruma writes sci-fi novel/manga/anime/music with Goth's Oiwa, Haruhi composer Kousaki
---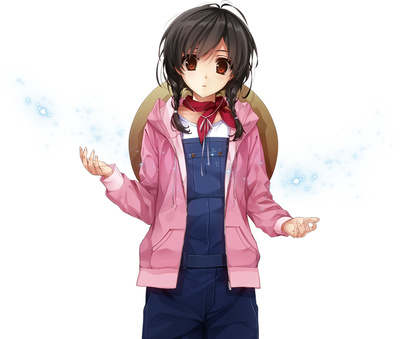 ASCII MediaWorks' Dengeki Bunko imprint announced on Friday that Hitoma Iruma (Denpa Onna to Seishun Otoko) is launching Arata-naru Sekai, a mixed-media project with anime plans. Iruma is not only writing the novel version, but also creating the story for the manga version, scripting the anime version, and penning the lyrics for the music.
The story follows a "time researcher" and a group of children in a depopulated world that finds itself stuck in time. In order to save humanity, some of the characters are chosen to travel to the future (depicted in the anime), and others to the past (depicted in the manga), while those who are deemed unsuitable for the technology stay in the present (depicted in the novel.)
For the manga about the story's past, Iruma is collaborating with artist Kendi Oiwa (Goth, Tsukumo Happy Soul, Welcome to the N.H.K.). For the novel about the story's present day, he is collaborating with illustrator Kurehito Misaki. Finally, he is planning the anime about the story's future with the studio Madhouse, the production company Aniplex, and musical composer Satoru Kousaki (The Melancholy of Haruhi Suzumiya, Bakemonogatari, Nisemonogatari).
Image © Hitoma Iruma/ASCII MediaWorks/Arata-Naru Sekai Project
Update: This project celebrates Iruma's fifth anniversary as a professional creator. (Iruma launched his Uso-tsuki Mii-kun to Kowareta Maa-chan light novel series in 2007.)
---