News

The [email protected] Anime Film's Full Title Revealed

posted on by Sarah Nelkin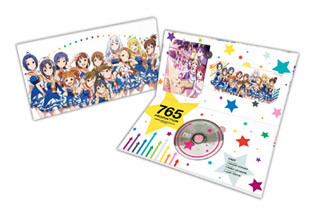 The voice actresses of The [email protected] anime and game franchise announced the subtitle for their upcoming film during a stage event at the Anime Contents Expo (ACE) on Saturday. The full title of the movie will be THE [email protected] MOVIE: Kagayaki no Mukōgawa e! (The [email protected] Movie: To the Glittering Other Side).
Limited-edition ticket packs (pictured right) were available at ACE for 5,000 yen (about US$53), but they sold out during the event's first day. The packs bundled a drama CD and two tickets for the movie. An ice sculpture of the character Hibiki Ganaha's pet hamster Hamzō was also erected at the convention.
The film will be a brand-new work telling a new story about the 765Pro idols. The staff will be same as that from the second television series, including the anime studio A-1 Pictures, writers Atsushi Nishigori and Tatsuya Takahashi, and director/character designer Atsushi Nishigori.
---