News

Anime Limited to Release Satoshi Kon's Perfect Blue on DVD and Blu-ray (Updated)

posted on by Andrew Osmond
Classic psycho-thriller will have home release in October.
---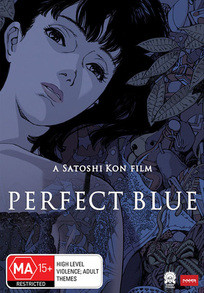 The facebook page of Anime Limited has confirmed that the label will release Satoshi Kon's 1997 psycho-thriller Perfect Blue to U.K. Blu-ray and DVD in October 2013. On the facebook page, Anime Limited said, "First (release) will be a collectors style release - but there will eventually be a standard version released afterwards so people will have the choice if they want to wait a bit.' Amazon UK is listing a "Collectors Edition Combi Pack [Blu ray]' which Amazon claims will be released on October 14.
Asked if the release would be a better quality than previous editions of the film, Anime Limited said, "We will do our best but obviously we have to use the assets provided to us for Perfect Blue to some extent."
The feature film was the director debut for Kon, who went to make Millennium Actress, Tokyo Godfathers, Paranoia Agent and Paprika before his death in 2010. Set in contemporary Tokyo, the story concerns a pop singer, Mima, who tries to develop an acting career, only to experience threats and traumas as her mind breaks down and she is tormented by a ghostly version of her singer self. The film was previously released on VHS and DVD by Manga Entertainment.
Clarification - The image on the right is the cover art from Siren's DVD release in Australia. The artwork for the Anime Limited release is not confirmed.
Update - Details added.
---