News

Director Miyazaki Joins Film Industry Group Opposing State Secrets Bill

posted on

2013-12-05

08:00 EST
264 professionals unite to fight Prime Minister Shinzo Abe's state secrets bill
---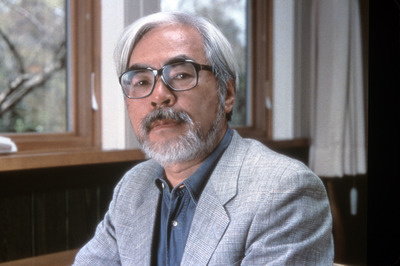 Retired anime film director Hayao Miyazaki joined with 263 other film industry professionals to form the "Tokutei Himitsu Hogo Hoan ni Hantaisuru Eigajin no Kai" (Group of Movie People Who Oppose the State Secrets Protection Bill) in response to Prime Minister Shinzo Abe's State Secrets Protection Bill. The bill, which Abe is attempting to pass through Japan's Diet parliament before the current session ends on Friday, looks to protect "state secrets" from possible leaks. Abe declined modifying the bill in a session on November 27 after opposition voiced concerns.
"It is essential for securing the safety of Japan and the Japanese public to make sure that things that specifically need to be kept secret will not be leaked to those who don't have to know about them," Abe stated.
Miyazaki, fellow Ghibli founder Isao Takahata, directors Yoji Yamada, Yasuo Furuhata, Nobuhiko Obayashi, Hirokazu Koreeda and Kazuyuki Izutsu, actresses Sayuri Yoshinaga and Shinobu Otake, and scriptwriters Taichi Yamada and James Miki joined the group to "patiently put up resistance so that our society will not return to the one before and during the war."
Takahata said, "We are appalled by the fact that we, the Japanese people, are the ones who created the Abe administration."
Foreign journalists have also spoke in opposition to the bill, including Tokyo Vice author and journalist Jake Adelstein.
"The state secrets protection bill aims to crush investigative reporting," Adelstein said, "Some foreign investors are saying that they will stop investing in Japanese markets. In a country where freedom of the press is not established, the risk [of investment] is high because it is difficult to obtain objective economic information."
The Lower House spoke in opposition of the bill on November 25. The Upper House with support of DP, New Komeito Party, the Democratic Party of Japan the Japan Restoration Party, and Your Party passed a law to set up the Japanese National Security Council. The council was established on Wednesday.
Source: The Asahi Shimbun (Link 2, Link 3)
---