News

Madman Entertainment Start "Twelve Announcements of Christmas"

posted on by Jon Hayward
Day 1's announcement under the tree is
Blue Exorcist
The Movie will be released on home video in April 2014;
---
The announcement was made on Madman's facebook page. The release will be on DVD, Blu-ray and Digital releases in April 2014. Madman also announced that they have 20% off the web store utilizing a discount code until midnight Friday the 13th ADST.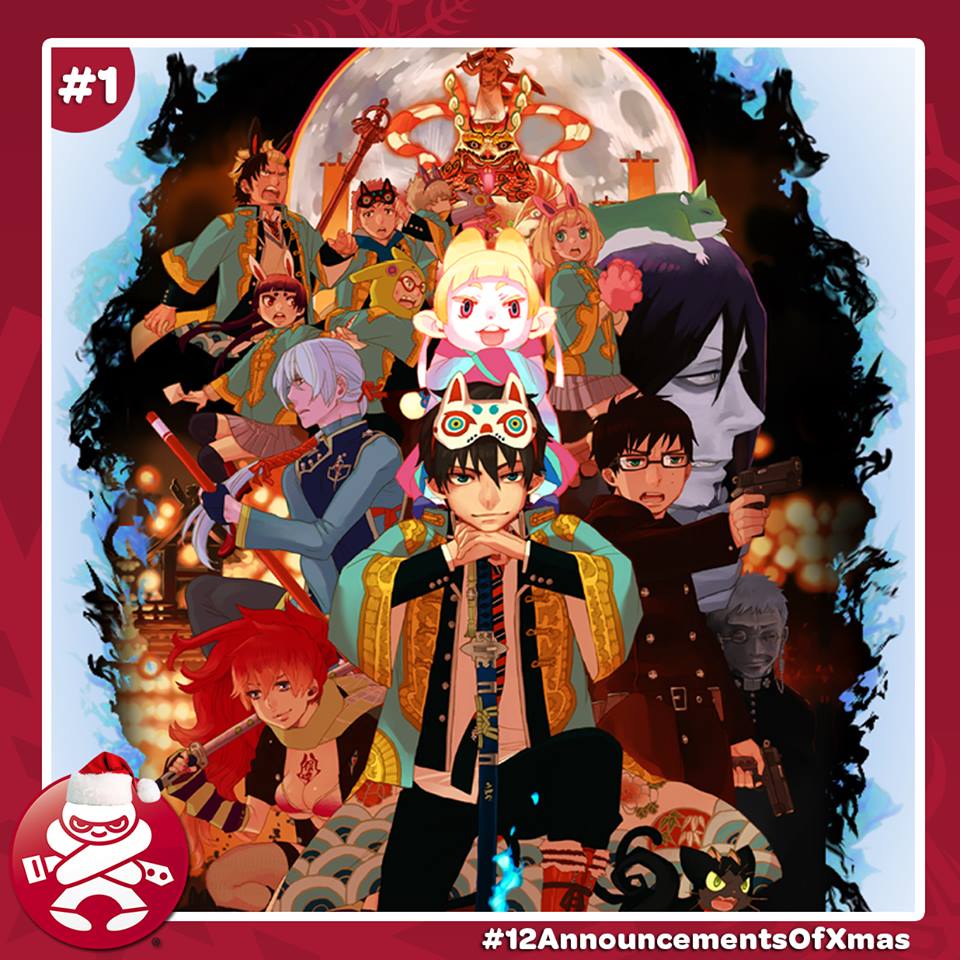 Blue Exorcist (movie)
Blue Exorcist, based on the manga of the same name, follows the human dimension of Assiah and the demon dimension of Gehenna. Demons and humans cannot travel between the two dimensions but to wreck havoc on the world Satan conceives a son, Rin Okumura, planning to posses him and walk Assiah himself. Rin starts to learn how to become an Exorcist in order to defeat Satan.
The first film inspired by Kazue Katō's supernatural manga (and anime adaptation) of the same name. Blue Exorcist the Movie follows the students and staff from the True Cross Academy as they prepare for a grand festival held once every 11 years. During these preparations Rin is tasked with suppressing a berserk Phantom Train, however Rin fails to complete the task and ends up stumbling over a young devil with a mysterious connection to the festival.
Produced at A-1 Pictures, the movie was directed by Atsushi Takahashi (Ride Back) with script writer Reiko Yoshida (K-ON!) and character designer Keigo Sasaki. Aniplex of America ran a short theatrical season in North America in August 2013 and will release the movie to home video on the 17th of December 2013. Madman Entertainment has released the Blue Exorcist tv series in both DVD subtitled edition and is currently re-releasing the series with Aniplex's English dub.
If you would like to watch a trailer, you can view Aniplex's English trailer here.
---