News

Madman Entertainment's "Twelve Announcements of Christmas" Day Four - Samurai Bride

posted on

2013-12-15

00:00 EST
---
The announcement was made on Madman's facebook page and be released on home video at some stage in 2014;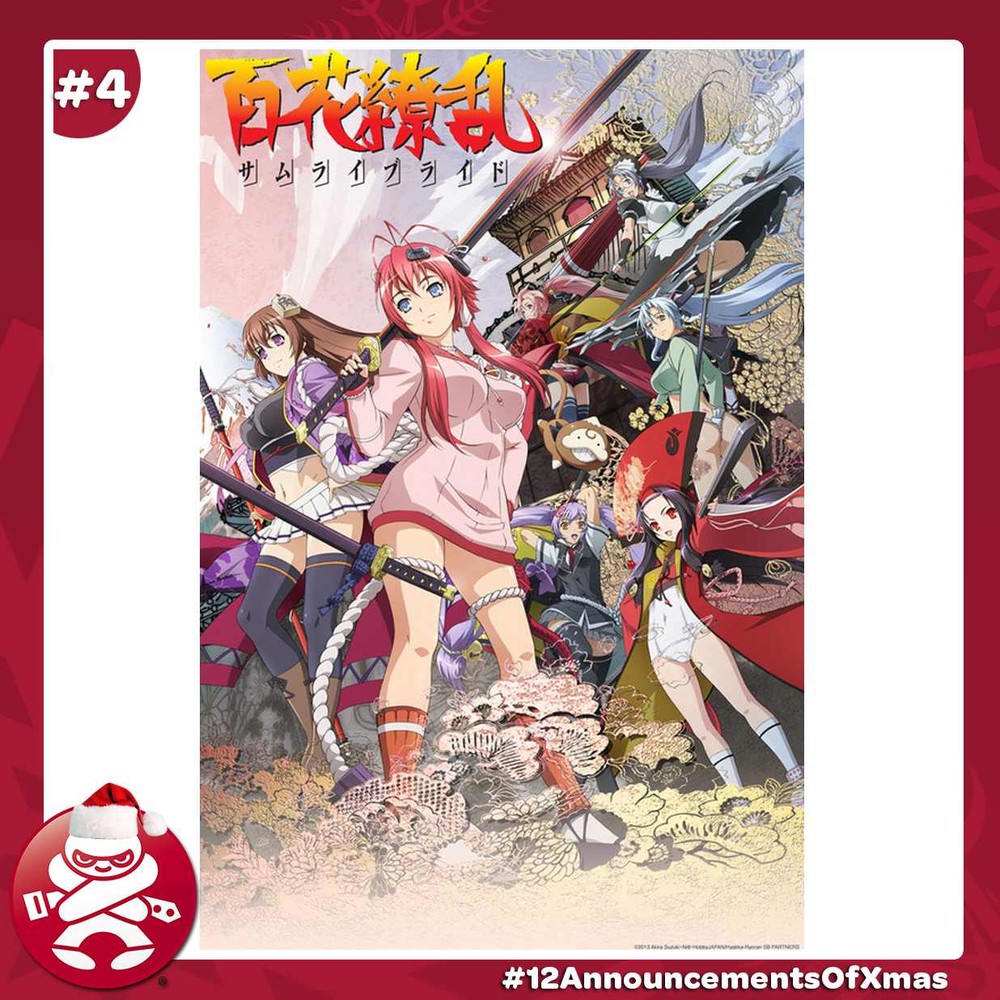 Samurai Bride
Hyakka Ryōran: Samurai Girls is set in an alternate reality where the Tokugawa shogunate remained in control and secluded Japan from the rest of the world. Buou Academic School is a school at the base of Mount Fuji where the children of military families are train to become samurai. In this world where Japan still lost World War II, the Americans occupy southern Japan and the school's student councils control the students with an iron fist. When Muneakira Yagyu, the owner of the Yagyu Dojo is dragged in the middle of the conflict, Muneakira is forced to rely on the mysterious Jubei Yagyu and other girls who have the names of famous samurai.
In this second season Muneakira is stuck with his ability to awake a girl's latent samurai powers with a single kiss but he's just defeated a great evil, so things appear to be great. However the great evil is back and Muneakira is forced to rely on his friends again and soon decide on which samurai he will take as his bride.
Based on the light novel series created by Akira Suzuki with illustrations by Ni0 for Hobby Japan's 40th anniversary in February 2009. There are currently 14 published volumes and three different manga adaptations and Hobby Japan had planned to release the light novels in North America in the future.
The staff for the second series remains the same, except Satoru Nishizono (B Gata H Kei - Yamada's First Time, Needless, Welcome to the NHK) handled the series composition in place of Ryunosuke Kingetsu. Studio ARMS produced the series. Samurai Bride ran for 12 episodes from April 5 in Japan on AT-X.
Madman's previous '12 Announcements of Christmas'
---