News

Madman Entertainment's "Twelve Announcements of Christmas" Day Three

posted on by Jon Hayward
---
The announcement was made on Madman's facebook page and be released exclusively to digital platforms in 2014;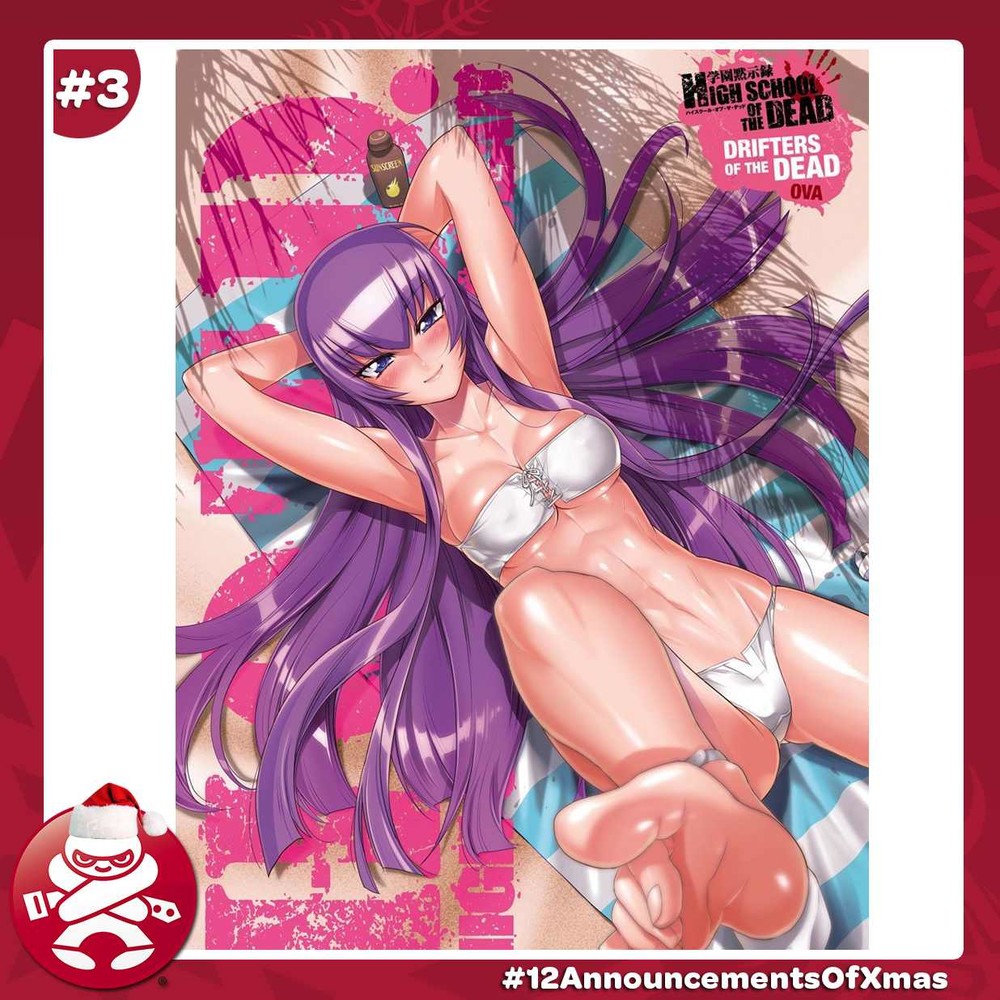 High School of the Dead: Drifters of the Dead (OAV)
Takashi Komuro is a normal high-schooler, that is until an infection starts turning humans into zombies and he's forces to lead a group of friends, peers and the school nurse to safety. However just how safe is the outside world when you're surrounded by zombies and can't trust the living?
In this OVA Komuro and the gang stumble upon a tropical island devoid of zombies and decide to have some rest and relaxation on the beach, hi-jinks ensue.
High School of the Dead: Drifters of the Dead was originally a bundled Blu-ray OVA episode for the limited edition of the High School of the Dead volume seven manga, released in April 2011. The title has since been licensed by Sentai Filmworks for streaming and both Manga Entertainment in the UK and Sentai Filmworks have re-released High School of the Dead on DVD and Blu-ray with the OVA episode on a seperate DVD disc with Manga Entertainment's UK release in June and Sentai Filmworks brought the release to North America at the end of November this year.
HOTD is an anime adaptation of Daisuke Satō and Shoji Sato's sporadically published Highschool of the Dead manga that has been running since 2006 in Fujimi Shobo's Monthly Dragon Age. The series has been collected into seven volumes (the last was published in April 2011 with this OVA) and published in the US by Yen Press. A colored version of the manga has been published as Highschool of the Dead: Full-Color Edition with all seven volumes now available, Yen Press published this version in two Omnibus collections.
Madman's previous '12 Announcements of Christmas'
---