×
remind me tomorrow
remind me next week
never remind me
Subscribe to the ANN Newsletter • Wake up every Sunday to a curated list of ANN's most interesting posts of the week.
read more
News

18th Tezuka Osamu Cultural Prize 'Reader Award' Nominees Announced

posted on by Lynzee Loveridge
---
The Asahi Shimbun paper announced the 20 nominees for the 18th Annual Tezuka Osamu Cultural Prize "Reader Award" on Tuesday.
For this year's awards, Asahi Shimbun created the reader award as a special event where Asahi Shimbun Digital members can vote for their favorite manga online. The voting period will end on March 14. The Osamu Tezuka official website and Asahi Shimbun will publish the results in late March.
The nominees include:

I
Mikio Igarashi
Shogakukan
The story of life and death takes place in the Tohoku region. Isao, a man who was born in Miyagi Prefecture, is a man without relatives. On the other hand, Masahiko is the son of a doctor, and has always thought deeply about the meaning of life. When the two were still young, they attended the funeral of their respected teacher. At that time, Isao showed Masahiko his ability to be possessed by souls. Masahiko started to become intrigued by Isao and his ability.



Ajin
Gamon Sakurai
Kodansha
Licensed by Vertical in North America
17 years ago, immortals first appeared on the battlefields of Africa. Later, rare, unknown new immortal lifeforms began appearing among humans, and they became known as "Ajin" (demi-humans). Just before summer vacation, a Japanese high school student is instantly killed in a traffic accident on his way home from school. However, he is revived, and a price is placed on his head. Thus begins a boy's life on the run from all of humankind.



Assassination Classroom
Yusei Matsui
Shueisha
The story of the original manga begins after 70% of the moon was suddenly vaporized in an explosion. The super lifeform responsible for this catastrophe is a strange tentacled creature that can slink around at supersonic Mach 20 speeds. It has a 10 billion yen (US$100 million) price on its head, but for some reason, this creature ends up teaching a middle school class at the beginning of the school year. The students have until graduation to assassinate the teacher, or it will destroy Earth as well.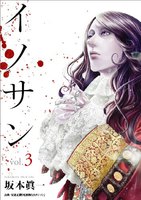 Innocent
Shinichi Sakamoto
Shuiesha
The manga tells the story of the French Revolution, a time where people wished for "freedom and equality." The protagonist of the story is Charles-Henri Sanson, a man who was the Royal Executioner of France during King Louis XVI's rule.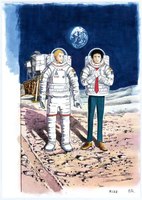 Space Brothers (Uchū Kyōdai)
Chūya Koyama
Kodansha
The story follows two brothers, Mutta and Hibito, who made a vow as kids to travel to space. The younger brother Hibito did become an astronaut, but not Mutta. However, Mutta's life changes one fateful day.



Area 51
Masato Hisa
Shinchosha
Noriko Magoi and a kappa work together at Area 51, the base in America that is said to hide monsters, gods, and UMAs. Various incidents happen around them.



Ore Monogatari!!
Kazune Kawahara and Aruko
Shueisha
The romantic comedy manga revolves around the love triangle between the unattractive and stern-faced Takeo Gouda, his cool and attractive childhood friend Sunagawa, and the pure Yamato, whose specialty is making sweets.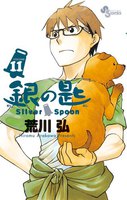 Silver Spoon
Hiromu Arakawa
Shogakukan
The original manga follows Yūgo Hachiken and his classmates at an agricultural high school in Hokkaido. Many of Hachiken's classmates are from farming families, but Hachiken is from the city and is not used to farm life.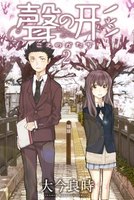 Koe no Katachi
Yoshitoki Ooima
Kodansha
Young boy Jōya Ishida has the motto of "Bright! Fun! Adventures!" He meets a deaf girl named Shōko Nishimiya. Their meeting changes the classroom, the school, and Jōya's entire life.



Golgo 13
Kazuo Koike and Takao Saito
LEED
The manga centers around the unrivaled assassin-for-hire Duke Togo and his exploits around the world.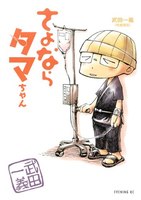 Sayonara Tamachan
Kazuyoshi Takeda
Kodansha
The story of a 35-year old manga assistant who still wishes to become a published manga creator. However, his dreams are put on a bumpy road when he is found to have testicular cancer, and has to have one of his testicles removed.



March comes in like a lion
Chica Umino
Hakusensha
The story of the manga follows a solitary shōgi player named Rei and his relationships with a neighboring family. He becomes acquainted with Akari, and two young girls, Hinata and Momo, who also have have a large number of cats.



Shissō Nikki 2: Aruchū Byōtō
Hideo Azuma
East Press
An autobiographical work that focuses on the manga creator's struggles with alcohol. He is hospitalized for his alcohol abuse, and learns to be afraid of the substance. At the hospital, he meets doctors, patients, and cute but harsh nurses.



Jūhan Shuttai!
Naoko Matsuda
Shogakukan
The manga focuses on the multiple branches of creating manga, and not just the creators. The editors, salesmen, advertisers, plate-makers, printers, distributors, and booksellers are all integral pieces to make a hit.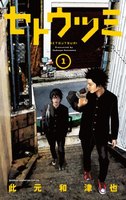 Seto Utsumi
Kazuya Konomoto
Akita Shoten
The manga revolves around high school boys Seto and Utsumi, and their completely normal but comedic talk after tests end.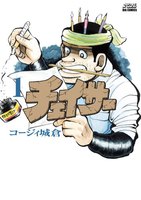 Chaser
Jōkura Koji
Shogakukan
The manga takes place around the 1950's, when weekly manga magazines still didn't exist. A manga creator who is somewhat popular with three serializations tells people he thinks Osamu Tezuka's manga are boring, but secretly collects all of his works. He makes a one-sided rivalry with Tezuka, and seeks to surpass him.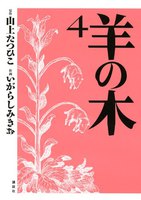 Hitsuji no Ki
Tatsuhiko Yamagami and Mikio Igarashi
Kodansha
The story takes place in a former seaport, where former convicts are sent to due to a government project. However, almost no one in the town knows that the new residents are criminals.



Beshari Gurashi
Masanori Morita
Shueisha
The manga revolves around two boys in high school who aim to become pro comedians. Along their path, many trials wait for them.


Boku dake ga Inai Machi
Kei Sanbe
Kadokawa
Fujinuma is a young man who works as a struggling manga creator. However, he has an ability that others don't: The ability to turn back time.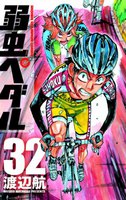 Yowamushi Pedal
Wataru Watanabe
Akita Shoten
The story centers around Sakamichi Onoda, a high school otaku who loves figures from anime and games so much that he would ride his commuter bicycle to and from Tokyo's Akihabara shopping district in a 90-kilometer (about 60-mile) round trip over steep slopes. Onoda ends up joining the competitive sport of bicycle racing.


The Osamu Tezuka Cultural Prize commemorates the contributions of the manga pioneer Osamu Tezuka (Astro Boy, Phoenix, Black Jack) by recognizing the manga that best follow his tradition. This year's nominees for the main prizes, which are chosen by a committee of manga professionals, will be announced by the end of the month.
The newspaper awards a 2-million-yen (about US$22,000) Manga Grand Prize along with a statuette of Tezuka's Mighty Atom character. In addition, 1 million yen (US$11,000) goes to each of the winners of the New Artist Prize, Short Work Prize, and the Special Prize every year.
---