×
remind me tomorrow
remind me next week
never remind me
Subscribe to the ANN Newsletter • Wake up every Sunday to a curated list of ANN's most interesting posts of the week.
read more
News

Animazement to Host Voice Actors Ai Nonaka, Tohru Furuya, Keiko Han, & Ryusei Nakao

posted on by Lynzee Loveridge
---

Animazement announced that voice actors Ai Nonaka, Tohru Furuya, Keiko Han, Ryusei Nakao, Shuuichi Ikeda, and Toshio Furukawa will attend its anime convention in Raleigh, North Carolina on May 23-25.
Nonaka is a singer and voice actress. She has performed themes for Madoka Magica, Sayonara Zetsubō Sensei, and Negima!. She starred as Kyōko Sakura in Madoka Magica, Konoka Konoe in Negima!, Fuuko Ibuki in Clannad, and Miko Saegusa in Kamichu!

Furuya has lent his voice to a number of iconic roles including Amura Ray in Mobile Suit Gundam, Pegasus Seiya in Saint Seiya, Kyosuke Kasuga in Kimagure Orange Road, Yamcha in Dragon Ball Z, and Mamoru Chiba/Tuxedo Kamen in Sailor Moon.

Han has been voice acting as early as 1966 and continues to be active in the industry. She starred in Mobile Suit Gundam as Lalah sune, Saint Seiya as Athena, Sailor Moon as Luna, and is currently a part of the cast of this season's The World Is Still Beautiful as Sheila. Her daughter, Megumi Han, is also a voice actress.

Nakao might be best known for his turn as villain Freeza in Dragon Ball Z. He also voiced Baikinman in the Soreike! Anpanman franchise, Kurotsuchi Mayuri in Bleach, and Dr. Indigo in One Piece: Strong World.

Furukawa has also starred in multiple popular franchises, beginning with his turn as lead Ataru Moroboshi in Urusei Yatsura. He went on to voice roles in Fist of the North Star as Shin, Dragon Ball as Piccolo, Sakamoto in Maison Ikkoku, Asuma Shinoharain Patlabor, Leon McNichol in Bubblegum Crisis, Hawks Eye in Sailor Moon Super S, Portgas D. Ace in One Piece, and Asura in Soul Eater.

Ikeda has starred in series since the 1970s with numerous notable roles. He voiced Char Aznable in Mobile Suit Gundam, Kite in Hunter x Hunter, Seijūrō Hiko in Rurouni Kenshin, Shouka Kou in The Story of Saiunkoku, and Shanks in the One Piece films.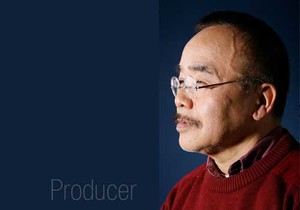 Maruyama is one the co-founders of the animation Studio Madhouse (Trigun, Paranoia Agent, Death Note). He is involved in various aspects of anime production such as planning, music, casting, and more. In 2012, he started a new company, MAPPA (Maruyama Produce Project Association) that produced works such as Kids on the Slope, Space Brothers, and Space Dandy.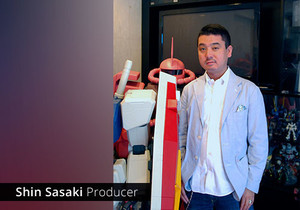 Animazement also announced it will host Gundam producer Shin Sasaki. Sasaki worked on the Mobile Suit Gundam Seed Destiny, Mobile Suit Gundam 00, Mobile Suit Gundam UC, Mobile Suit Gundam AGE, and Gundam Build Fighters series at Sunrise. He also produced last year's Buddy Complex anime series.
Additional guests include producer and translator Toshifumi Yoshida, editor and translator Trish Ledoux, voice actress Christine Cabanos, cosplayer Jez Roth, shamisen musician Sho Asano, and taiko drum musician Taishi Yamabe.
Animazement will also host character designer Nobuteru Yuki, singer KOTOKO, and Studio Trigger's Yoh Yoshinari, Yūji Kaneko, Kazuya Masumoto, and Takafumi Hori. Voice actress Lauren Landa will attend the convention as well.
---