News

Girls & Panzer's Anzio Video Anime's Theatrical Promo Streamed

posted on by Sarah Nelkin
---
Bandai began streaming a new promotional video for the theatrical release of the "Kore ga Hontō no Anzio-sen Desu!" (This is the Real Anzio Battle!) original video animation (OVA) on Friday.
Miho: Girls und Panzer, the series that started the tank boom. A new work that was deeply wanted by fans is here! Our opponent this time is Anzio High SChool, which is filled with lots of vigor and cheer! They're an opponent that is very powerful once they get down to business. Also, it looks like they have some kind of secret weapon...
Anchovy: As long as we have this, we can finish this with a big laugh!
Anchovy: Duce! Duce! Duce!
Miho: The second championship is set on a mountainous stage. Anzio, who specialize in moving tanks, are at an advantage. But...
Anchovy: We will now start the Macaroni Strategy!
Yukari: That's Anzio for you. They took over the most important point!
Momo: It's Anzio we're talking about! That's impossible!
Pepperoni: Fights aren't all about firepower. It's the brains that make a differnce.
Girl: It's all I can do to run away!
Yuzu: Momo, you're not hitting at all...
Momo: I know!!
Anzu: You missed.
Carpaccio: Our plan's name shouldn't be revealed to the other team!
Yukari: As long as we have Santotsu's artillery, we should be able to let them fly at any time! And that just means we need guts!
All: All right!
Pepperoni: You think you can keep up with Anzio!?
Anchovy: Go, go! No matter where, move forward! The ones who win here bring back the gold!
Miho: Bringing you a completely new battle against Anzio High School that wasn't shown on TV!
The cast will star:

Maya Yoshioka as Anchovy

Saori Hayami (The Comic Artist and His Assistants, Sword Art Online) as Carpaccio

Yō Taichi (Love Lab, Witch Craft Works) as Pepperoni
The new OVA will revolve around Miho and her classmates as they prepare for battle against the girls at Anzio High School in the 2nd National Senshadō Championships. Anchovy is very confident that her school will win, as they have a secret weapon on their side.
The original DVD/Blu-ray Disc will ship in Japan on July 25. 12 theaters across Japan will screen the "Kore ga Hontō no Anzio-sen Desu!" (This Is the Real Anzio Battle!) video anime beginning on July 5. The original video anime was to have been released this spring.
The new anime will feature these tanks:
Carro Armato P40

Semovente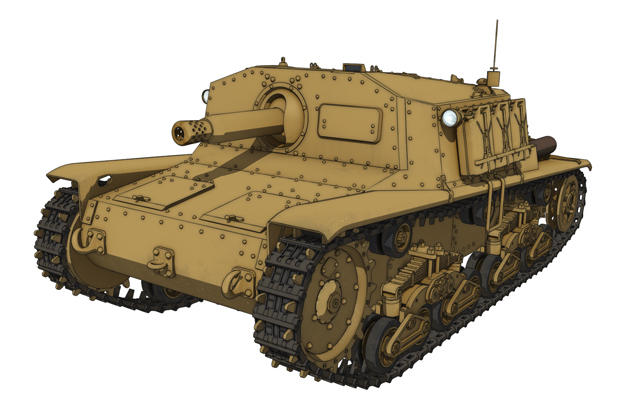 Carro Veloce L3/33 Tankette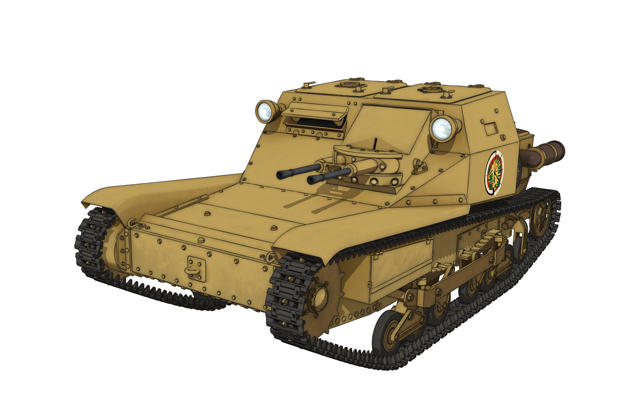 Images © Girls und panzer projekt
---