News

Square Enix's Arcade Project's Teaser Site Updates With Final Fantasy Characters

posted on
Title, more details about project to be announced at JAEPO conference on Friday, Saturday
---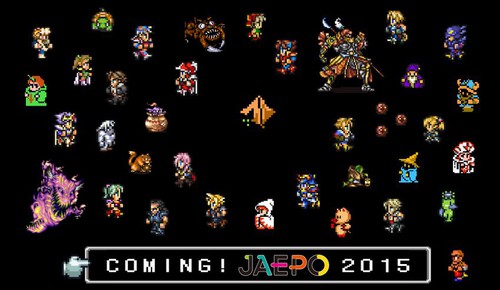 Square Enix
updated the teaser
website
for its upcoming new arcade game on Thursday, and revealed a large amount of Final Fantasy characters in sprite form, including Final Fantasy VI's
Tina
(Terra), Final Fantasy VII's Cloud, Final Fantasy VIII's Squall, and Final Fantasy IX's Zidane, among others.
The website had opened late last month with a "white glove" menu cursor common to most games in the Final Fantasy franchise. The title of the game will be announced at JAEPO, or the Japan Amusement Expo, an annual event that focuses on arcade games, prize games, print-club sticker machines, and similar games in amusement centers. This year's event will be held at the Makuhari Messe center in Chiba on February 13-14, but is only open to the public in February 14.
Square Enix had previously unveiled another website for a tentatively titled Project Code Z last month, and also unveiled its new arcade game School of Ragnarök arcade game.
Source: Dengeki Online via 0takomu
---