News

FLOW to Perform Image Song For Live Spectacle Naruto Stage Play

posted on by Sarah Nelkin
'Hikari Oikakete' (Chasing the Light) to be featured at play premiering this month
---
The official website for the Live Spectacle Naruto stage play announced on Sunday that the band FLOW will provide the official image song for the play.
The song, titled "Hikari Oikakete" (Chasing the Light), is being previewed in a video:
The website is also hosting a comment video from FLOW about the collaboration:
The members comment that the song was composed as a kind of "curtain call" song, so that viewers can feel satisfied when the play ends. In addition, the composition was done in a different way from how the theme songs for the Naruto songs were created. The members also comment how high-quality the play looks, and especially how similar Gaara looks to his manga counterpart.
FLOW has performed themes for the Naruto anime on multiple occasions, including the original anime series fourth opening, "GO!!!," and its eighth opening "Re:member," as well as the sixth opening theme, "Sign" for the Naruto Shippuden anime.
The previously unveiled cast members include:
Kōdai Matsuoka as Naruto

Ryūji Satō as Sasuke

Yui Itō as Sakura

Kenta Suga as Gaara

Kimisawa Yūki as Kakashi Hatake

Asahi Uchida as Zabuza Momochi

Miho Imamura as Haku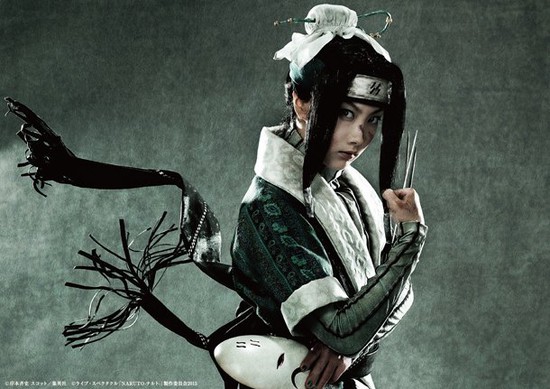 Hidekazu Ichinose as Iruka Umino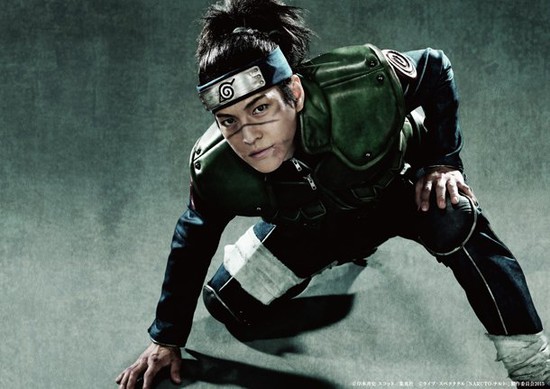 Kazuhiro Hirakawa as The Third Hokage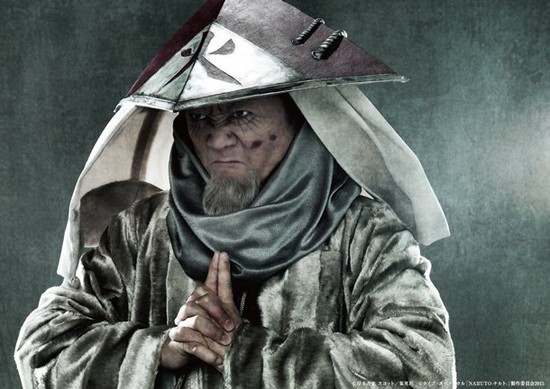 Hiro Yūmi as Orochimaru

Yoshiaki Umegaki as Jiraiya

Tatsunari Kimura as Kabuto Yakushi

Anju Inami as Ino Yamanaka

Tsubasa Hattori as Shikamaru Nara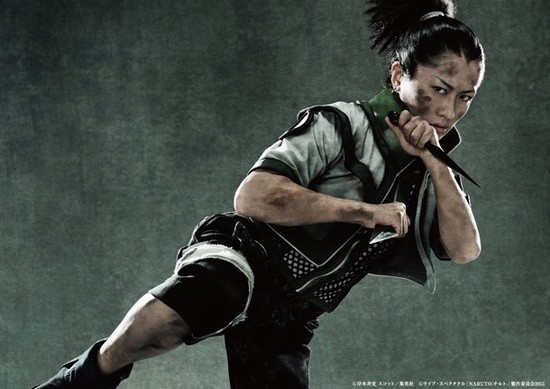 Ryō Katō as Chōji Akimichi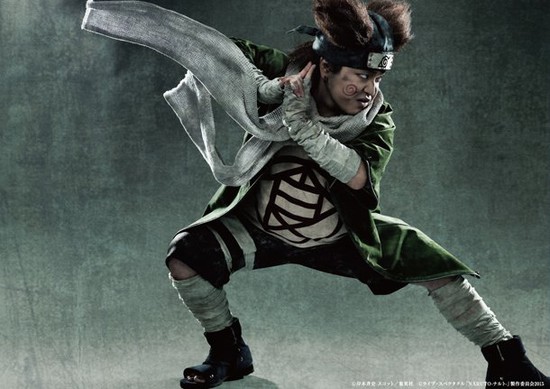 Yūta Iiyama as Kiba Inuzuka

Saki Takahashi as Hinata Hyūga

Shinichirō Ueda as Shino Aburame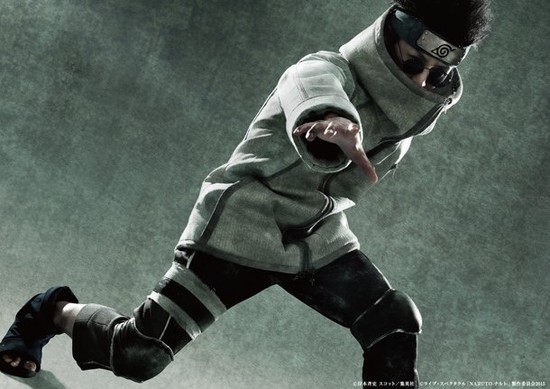 The musical will cover the manga's story from the first to 27th volume. The production will include drama, songs, dance, and acrobatics.


The musical will run from March 21 to April 5 in the AiiA Theater Tokyo, followed by performances in Fukuoka (April 10-12), Osaka (April 17-19), Miyagi (April 23-25), and then Tokyo again (April 29-May 10). Dates for overseas shows were also revealed. The musical opens in Macau's Venetian Theatre from May 22 to 24, in Malaysia's Malaysia International Exhibition & Convention Centre from May 30 to 31, and in Singapore's Resort World Theater from June 6 to 7. Tickets are now on sale at Lawson Ticket, e+, Ticket Pia, and other play guide venues.
The musical is part of the ongoing Naruto Shin Jidai Kaimaku Project" (Naruto's New Era Opening Project) that continues after the ending of the original manga in November.
Images © Masashi Kishimoto, Scott / Shueisha
© Live Spectacle Naruto Production Committee 2015
---