News

Fire Emblem Fates Cut Scene Footage Previews Corrin's Choice

posted on by Karen Ressler
14-minute video streamed for upcoming 3DS games
---
Video game news source Polygon began streaming 14 minutes of cut scene footage from Fire Emblem Fates on Tuesday. The footage is from the end of chapter five and beginning of chapter six, when the protagonist Corrin must choose whether to follow Nohr or Hoshido.
The video contains spoilers for the game's chapter five.
The Nintendo 3DS game will ship in the west on February 19. Like the Japanese version, the game will come in three different versions, each following different stories around the same characters depending on the protagonist's choice. The first two versions, titled "Birthright" and "Conquest," will be available with physical versions for US$40 each. Owners of either version will be able to purchase the other version at US$20. In addition, the third "Revelation" version will be available as DLC after the game's release for US$20.
Nintendo will also offer a US$80 Special Edition of the game, which includes all three versions, an artbook, and a Nintendo 3DS XL pouch.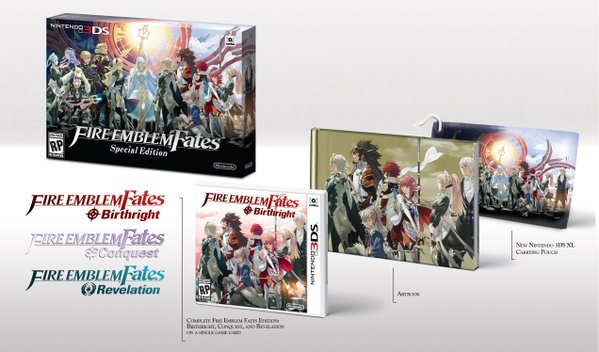 Nintendo shipped Fire Emblem Fates in Japan on June 25.
[Via Siliconera]
---