News

Ace Attorney - Spirit of Justice Game Trailer Shows Off Character Abilities

posted on by Alex Mateo
Courtroom game ships September 8 on
Nintendo
3DS
---
CAPCOM began streaming on Thursday a new English trailer for its Nintendo 3DS courtroom game, Ace Attorney - Spirit of Justice, revealing a September 8 release date. The trailer highlights different characters' abilities, including Phoenix Wright's Psyche-Lock-breaking Magatama, Apollo Justice's tic-perceiving Bracelet, Athena Cykes' Mood Matrix, Ema Skye's Forensics, and Rayfa Padma Khura'in's new Divination Séance ability.

CAPCOM Unity announced that a game demo will launch on August 25. The blog also revealed details about a case in which Phoenix's daughter and magician, Trucy Wright, is suspected as the killer of her co-performer, Mr. Reus. A new witness in that case is Bonny de Famme, a rookie magician and self-described "lagomorph-ing illusionist from the land of fairy tales."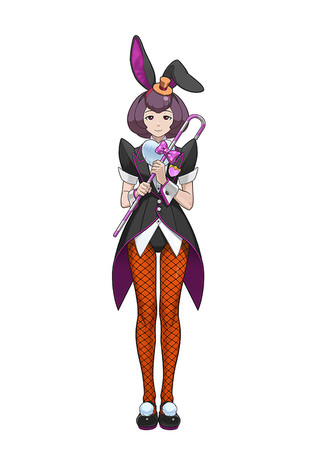 The game's theme is a "courtroom revolution." The game is set in Japan (the United States in the English version) and in a country called the Khura'in Kingdom, which is a "country of mystery and faith." The game contains a "Courtroom of Resignation" where defendants are only told to give up, as the Khura'in code of law decrees that the court needs no lawyers. The game features two protagonists: Phoenix Wright and Apollo Justice.
The game shipped in Japan on June 9.
Source: Capcom Unity
---