News

Skip Beat! Dub's Additional Cast, Staff, Backer Upgrades Revealed

posted on by Rafael Antonio Pineda
---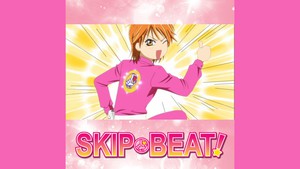 Pied Piper, Inc. announced new cast and staff for its English dub of the Skip Beat! television anime series on Monday. The company will also accept new backers to the Kickstarter campaign as well as upgrades to backer pledges with the BackerKit service.
The newly announced cast includes:
Keith Silverstein as Takenori Sawara
Karen Strassman as Shoko Aoki
Dorothy Fahn as Kuniko (ep 1), Kimiko Kamio (ep 4), Yoshimi (ep 9)
Kaiji Tang as Matsushima (eps 2-3, 8, 14) / "Love Me" Male Voice
Joe Zieja as Nakazawa (eps 2-3, 5)
Kira Buckland as Ruriko Matsunai (eps 5-7)
Erika Harlacher as Eiko (eps 8-9)
Jason C. Miller as Ushio Kurosaki (eps 10-12)
Nathan Sharp as Imai (eps 12-14)
Lauren Landa as Nao (eps 12-13) / Yumiko (eps 15-16)
Kyle Hebert as Funada (eps 12-14) / Tecchin (ep 14)
Kate Davis as Haruki Asami (eps 17-19)
Erin Fitzgerald as Hiroko Iizuka (eps 21-23)
Chris Patton as Hiroaki Ogata (eps 20-25)
The previously announced cast includes:
Christine Marie Cabanos (K-ON!'s Azusa Nakano, Puella Magi Madoka Magica's Madoka Kaname, Kill la Kill's Mako) as Mimori Nanokura,
Caitlin Glass (Ouran High School Host Club's Haruhi, Fullmetal Alchemist's Winry, new Escaflowne dub's Hitomi) as Kyoko Mogami,
Cristina Vee (Blazblue's Noel Vermillion, K-ON!'s Mio Akiyama, Pretty Guardian Sailor Moon Crystal's Sailor Mars) as Erika Koenji
Mela Lee (Blazblue's Rachel, Fate/stay night's Rin, Durarara!!'s Erika) as Maria Takarada
Richard Epcar (Durarara!! ×2's Sloan, Lupin the Third's Daisuke Jigen) as Lory Takarada
Vic Mignogna (Dragon Ball Z's Broly, Ouran High School Host Club's Tamaki) as Yukihito Yashiro
Robbie Daymond (Sailor Moon's Tuxedo Mask, The Seven Deadly Sins' Gilthunder) as Ren Tsuruga
Grant George (Fate/Zero's Lancer, Kill la Kill's Uzu Sanageyama) as Sho Fuwa
Erica Lindbeck (Coppelion's Ibara Naruse, Magi's Gyokuen Ren) as Kanae Kotonami (Moko)
Kyle McCarley (Mobile Suit Gundam: Iron-Blooded Orphans' Mikazuki, Aldnoah.Zero's Kisaki) as Hikaru Ishibashi
Todd Haberkorn (Free! - Iwatobi Swim Club's Haruka, Fullmetal Alchemist: Brotherhood's Ling) as Shinichi Ishibashi
Bryce Papenbrook (Attack on Titan's Eren, Durarara!!'s Masaomi) as Yuusei Ishibashi

The dub staff now includes J. Michael Tatum and Christian La Monte as head writers. Kirsten Perotti and Clark Cheng are credited for ADR prep. Deborah Crane, Chuck Hüber, Christian La Monte, Rachel Robinson, and J. Michael Tatum are episode writers. Vee, Lee, and Miller will produce the English dub. Taliesin Jaffe will serve as the project's supervising director.
BackerKit will allow those who have already backed the Kickstarter campaign to upgrade or add to their pledges, and will allow those who have not yet backed the campaign to do so.
The Kickstarter campaign had set an initial goal of US$155,000 to fund a DVD release. The campaign reached its US$185,000 stretch goal on April 14 to offer a Blu-ray Disc release in addition to the DVD release. The campaign ended on April 16 having raised US$224,546.
Pied Piper had originally launched an Indiegogo campaign for the franchise on March 1, but then relaunched the campaign on Kickstarter on March 17.
Pied Piper acquired the license from TV Tokyo, and TV Tokyo is requiring the English dub as a condition of release. The company will not be able to release the series on a subtitle-only format. The license covers the United States and Canada only.
The television version of Yoshiki Nakamura's Skip Beat! shōjo manga premiered in Japan in October 2008. The series is available streaming on Crunchyroll. Viz Media publishes the original manga in North America.
Thanks to Nina Davis for the news tip
---