×
remind me tomorrow
remind me next week
never remind me
Subscribe to the ANN Newsletter • Wake up every Sunday to a curated list of ANN's most interesting posts of the week.
read more
News

Exclusive: Pied Piper Relaunches Skip Beat! Crowdfunding on Kickstarter

posted on by Karen Ressler
Earlier Indiegogo campaign closes; base goal lowered to US$155,000
---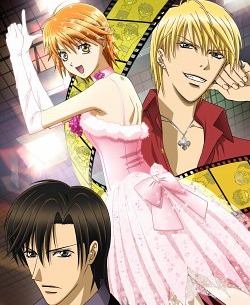 Pied Piper, Inc. announced on Thursday that it will relaunch its Skip Beat! crowdfunding campaign on Kickstarter. The company previously launched an Indiegogo campaign on March 1 to release the series on Blu-ray and DVD, but this campaign will close and the pledges will be refunded.
As of press time, the Indiegogo campaign had earned US$23,773 of its US$210,000 goal.
The new Kickstarter campaign will run from March 17 to April 16 and will have a lower goal of US$155,000. The base goal will no longer include a Blu-ray Disc release, though the Blu-ray Disc will still be a stretch goal at US$185,000. The Japanese release was DVD-only.
Pied Piper had previously opted for Indiegogo's flexible funding model where the funds would be collected regardless of the success of the campaign. Kickstarter will only allow funds to be collected if the project reaches its goal.
"The fans overwhelmingly told me that they prefer Kickstarter and want the basic goal to be as accessible as possible," Pied Piper's president Ann Yamamoto explained. Yamamoto also said the company was able to lower the Blu-ray Disc stretch goal by paring down expenses and making an additional investment.
The company acquired the license from TV Tokyo, and TV Tokyo is requiring the English dub as a condition of release. Pied Piper will not be able to release the series on a subtitle-only format. The license covers the United States and Canada only.
Voice actors Mela Lee, Cristina Vee, and Jason C. Miller are producing the English dub.
Pied Piper is cross-promoting the Skip Beat! campaign with Funimation's Kickstarter campaign for a new English dub for The Vision of Escaflowne anime.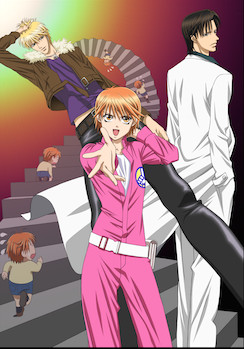 Pied Piper describes Skip Beat!:
In the 25-episode shojo series, 16-year-old Kyoko Mogami is devastated to learn that her long-time crush Sho Fuwa has been using her as a servant while he waltzes to stardom. She vows to beat him at his own game and joins a rival talent agency, and in the process transforms from a docile people-pleaser to ingenious creative talent. The anime's riveting story arcs include Kyoko's discovery of friendship with fellow actress Kanae ("Moko") Kotonami and her tumultuous relationship with romance-challenged star Ren Tsuruga, who slowly leads her away from revenge and returns her to the path of love.
The television version of Yoshiki Nakamura's Skip Beat! shōjo manga premiered in Japan in October 2008. The series is available streaming on Crunchyroll. Viz Media publishes the original manga in North America.
In 2013, Pied Piper collaborated with Directions and Studio Rikka to successfully run a Kickstarter for a Blu-ray release of the Time of Eve anime film. The project earned US$215,433 in total, 1,196% of the original funding goal and enough to fund an English dub produced at NYAV Post.
Update: The Kickstarter page is now live. Thanks, Saffire.
---