News

BlazBlue: CentralFiction Game's Animated Opening Video Streamed

posted on by Karen Ressler
---
Arc System Works began streaming the animated opening video for its upcoming BlazBlue: CentralFiction PlayStation 4 and PlayStation 3 fighting game on Saturday during Tokyo Game Show 2016. The video features animation by Production I.G and KOTOKO's theme song "True-Blue."
The game originally debuted in Japanese arcades last November, and the PS4 and PS3 ports will launch in Japan on October 6. KOTOKO and Faylan are performing the opening and ending themes, respectively. Those who pre-order the game on the Japanese PlayStation Network store will have access to a demo version of the game, and will get the download code for the character Es and additional character colors. The demo contains the game's arcade mode, training mode, and versus mode.
Aksys Games will release the game in North America in November. The version will not contain an English dub, and will be the first North American release in the series without an English dub included. The North American release will have a limited edition release, which includes a collector's box, a hardcover art book, a mini Noel Vermillion Nendoroid figure, and a "BlazBlue Song Interlude III" soundtrack with 10 tracks. The limited edition is available for both PS4 and PS3.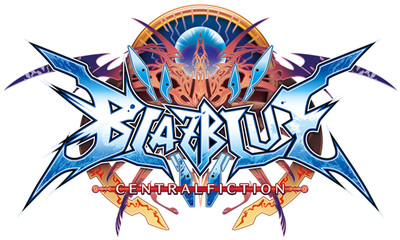 The character Es from the XBlaze games will be available as a free DLC for the first two weeks after the game launches for both the PS4 and PS3 versions of the game. She will be available for a fee after the first two weeks.
Returning playable characters include: Ragna, Jin, Noel, Rachel, Hazama, Izayoi, Azrael, Amane, μ -No.12-, Litchi, Taokaka, Bang, Arakune, ν -No.13-, Tsubaki, Makoto, Λ -No.11-, Carl, Relius, Platinum, Valkenhayn, Tager, Kokonoe, Hakumen, Bullet, Terumi, Celica, and Kagura. Characters that were new to the arcade version and will make their home console debut include Hibiki, Naoto, Hades Izanami, and Nine.
[Via Siliconera]
---