News

Egyptian God Medjed Stars in New TV Anime Series Starting in November

posted on by Rafael Antonio Pineda
---
Fuji TV announced on Tuesday that it will air a new television anime based on the Egyptian god Medjed titled Kamigami no Ki (Chronicles of the Gods). The first episode will premiere on the late-night variety program #Hi_Poul on November 24. Sōtsū is animating the series, and illustrator Konatsu is designing the characters. Toshiyuki Morikawa is performing the theme song "Kamigami o Tataeru Uta" (The Song for Praising the Gods).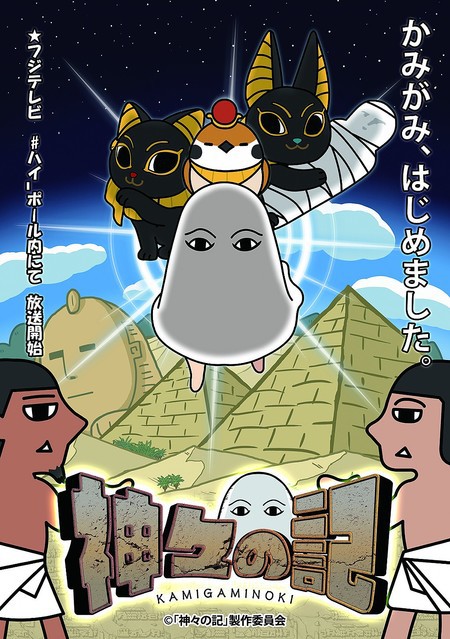 The series will be set around 3,000 BC in Egypt, near the Nile. It will center on Medjed, but will also feature various gods from the Ancient Egyptian pantheon, including Bastet, Anubis, and R, as well as two human characters named Iabi and Aakeu, and will portray their everyday lives.
Medjed, a mysterious Egyptian god known as the "Smiter" who can project beams from his eyes to protect Osiris.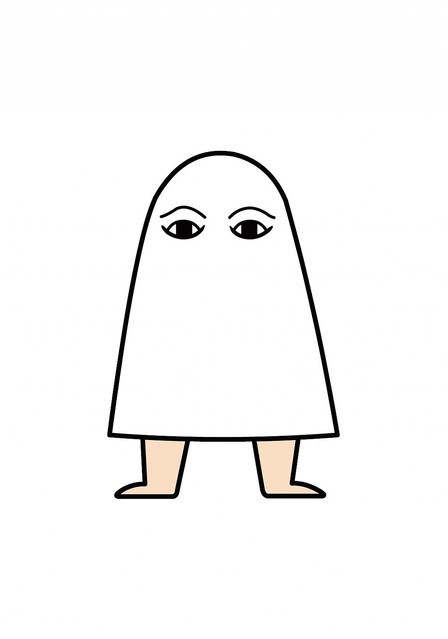 Bastet, a well-known Egyptian goddess of the harvest with the head of a cat.


Anubis, a well-known Egyptian god of the underworld with the head of a dog.


Ra, a major Egyptian sun god with the head of the falcon, but appears as a sparrow in the show.


Iabi, a human assistant of the gods, whose name means "weak."


Arkeu, a human friend of Iabi, whose name means "friend."


Medicom Toy will also offer a Bastet "[email protected]" toy in late November which will include a music download card for the "Kamigami o Tataeru Uta" theme song.

The image of the Egyptian god Medjed became famous in Japan in 2012, after the British Museum held an exhibit on ancient Egypt at the Mori Arts Center Gallery in Tokyo. The character's simple design spawned fan art, merchandise, comics, games, and other works that featured the character. Goodia, Inc. released The Egykoi! ~Egypt Kami to Koishi yo~ (Egy-love! Egyptian Gods and Love) gag otome game, which included Medjed and other Egyptian gods in a school setting. The Egykoi! ~Egypt Kami to Koishi yo~ [Idol Edition] follow-up will feature the gods in a male idol industry setting.
Source: Gadget Tsūshin via Hachima Kikō
---