News

Live-Action Gintama Film Posters Show Shinsengumi Characters

posted on by Rafael Antonio Pineda
---
The official Twitter account for the live-action film of Hideaki Sorachi's Gintama manga debuted three new poster visuals on Monday. The visuals show Isao Kondo, Toshiro Hijikata, and Sougo Okita, members of the Shinsengumi.
Kankurō Nakamura VI as Isao Kondo, a Shinsengumi commander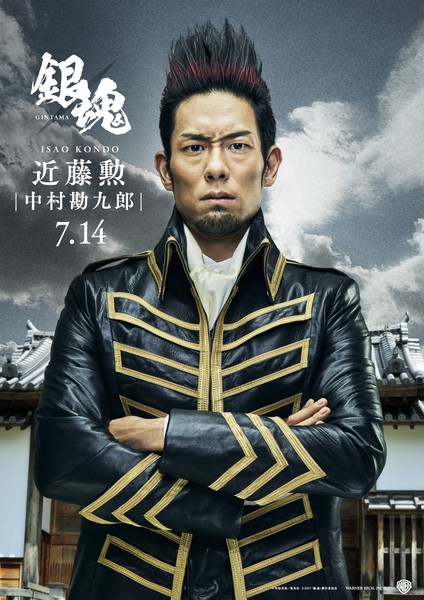 Yuuya Yagira as Toshiro Hijikata, a Shinsengumi member who is most popular with girls


Ryo Yoshizawa as Sougo Okita, a sharp-tounged Shinsengumi member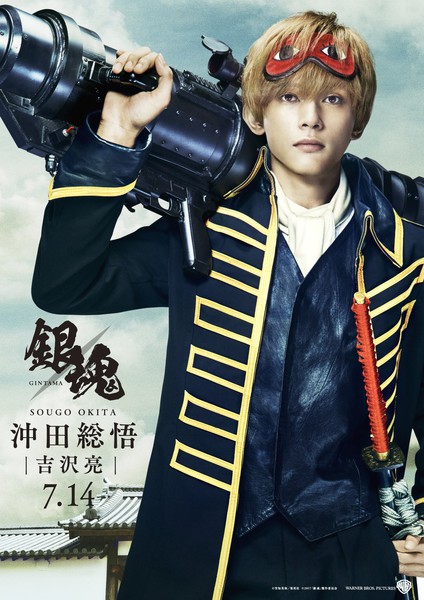 The film opens in Japan on July 14
Previously unveiled character posters show Shun Oguri, Masaki Suda, Kanna Hashimoto, Masaki Okada, Masami Nagasawa, Tsuyoshi Muro, Jiro Sato, Nanao, Tsuyoshi Domoto, Hirofumi Arai, Ken Yasuda, and Akari Hayami.
Shun Oguri as Gintoki Sakata, the protagonist who runs the Yorozuya shop


Masaki Suda as Shinpachi Shimura, who works at Yorozuya


Kanna Hashimoto as Kagura, another Yorozuya employee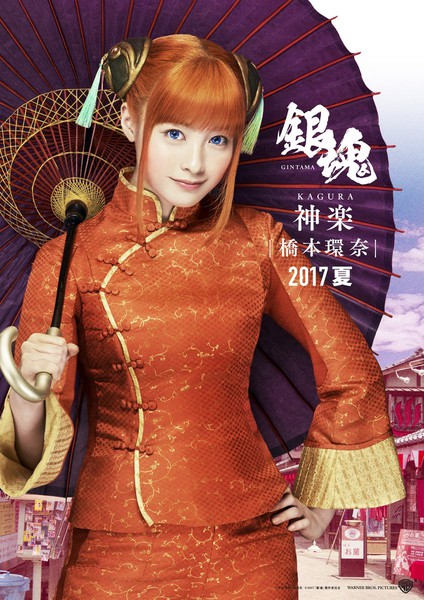 Masaki Okada as Kotarō Katsura, Gintoki's longtime sworn friend, alongside Elizabeth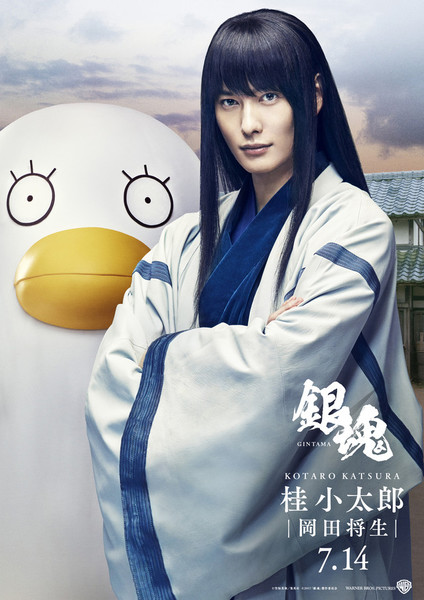 Masami Nagasawa as Tae Shimura, a physically strong girl and sister of Shinpachi


Tsuyoshi Muro as Gengai Hiraga, the proprietor of Karakuri-dō


Jiro Sato as Henpeita Takechi


Nanao as Matako Kijima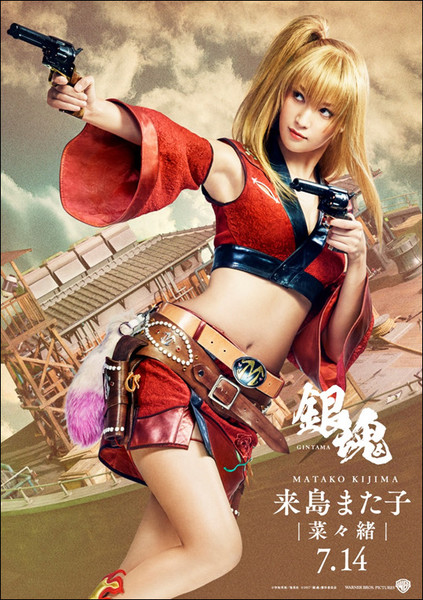 Tsuyoshi Domoto as Shinsuke Takasugi (left), Hirofumi Arai as Nizō Okada (right)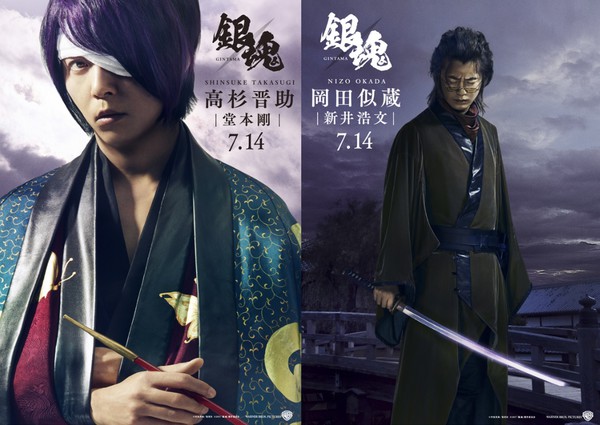 Ken Yasuda as Tetsuya Murata


Akari Hayami as Tetsuko Murata


Yūichi Fukuda (live-action HK/Hentai Kamen, Mr. Nietzsche in the Convenience Store) is directing the film, as well as penning the script.
Sorachi began the manga in 2004 and it continues to be ranked among the top-selling manga in Japan. The manga has more than 50 million copies in print in Japan. Viz Media published the first 23 volumes in English. Shueisha published the manga's 67th volume in Japan on December 31. The manga entered its final arc last July.
The manga inspired a television anime that premiered in 2006 and continued (with several extended hiatuses) until 2013. The fifth and latest Gintama television anime series premiered on January 8. Crunchyroll is streaming the series as it airs in Japan, and is also streaming English-dubbed episodes. The manga also inspired two anime films, including the "final" Gekijōban Gintama Kanketsu-hen: Yorozuya yo Eien Nare film that opened in 2013, and various OVAs and event anime.
---