News

Netflix's Live-Action Death Note Film's New Still Revealed (Updated)

posted on by Jennifer Sherman
---
Mantan Web debuted a still for Netflix's live-action Death Note film on Thursday, and described the image as a character who "appears to be Ryuk" (voiced by Willem Dafoe) sitting with Light Turner (played by Nat Wolff). However, the character sits in a pose characteristic of L in the original manga, and the outfit matches early set photos that appear to depict L. The same character also passes through a corridor with lasers in the film's first promotional video that debuted on Wednesday.

The film will premiere via streaming on Netflix on August 25.
Adam Wingard (The Guest, You're Next) is the director, and Jeremy Slater (Fantastic Four) penned a recent draft of the script.
Vertigo Entertainment's Roy Lee (Dark Water, The Lake House, Shutter), Lin Pictures' Dan Lin (This Side of the Truth, Sherlock Holmes, The Lego Movie), and Viz Productions' Jason Hoffs (Edge of Tomorrow), and actor Masi Oka (Heroes, Hawaii Five-0) are producers. Doug Davison (Dark Water, The Grudge, The Lake House) and Brian Witten (Dark City, American History X, Final Destination) are executive producers, and Niija Kuykendall and Nik Mavinkurve had been overseeing the project for Warner.
The cast includes:

Nat Wolff (The Fault in Our Stars, Paper Towns) as Light Turner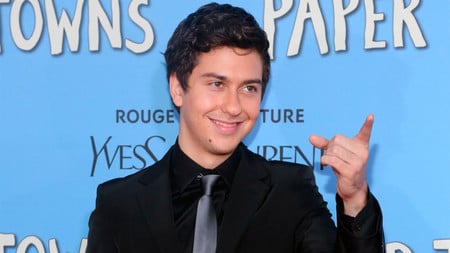 Keith Stanfield (Short Term 12, Straight Outta Compton) as L


Margaret Qualley (The Leftovers) as Mia Sutton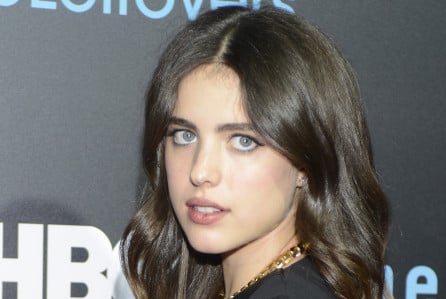 Paul Nakauchi (Star Wars: The Clone Wars) as Watari


Shea Whigham (Boardwalk Empire) as James Turner


Willem Dafoe (Spider-Man, Justice League) as the voice of Ryuk


In addition to producing, Oka will also have a part in the film.

In Tsugumi Ohba and Takeshi Obata's original 2003-2006 supernatural suspense manga, teenager Light Yagami finds a notebook with which he can put people to death by writing their names. He begins a self-anointed crusade against the criminals of the world, and a cat-and-mouse game begins with the authorities and one idiosyncratic genius detective.
In addition to the 2006 television anime adaptation and tie-in specials, Death Note also received a Japanese live-action film adaptation in 2006, with a sequel titled Death Note: The Last Name, and a spinoff titled L change the WorLd in 2008. A live-action television series adaptation premiered last July, and ended last September. A new film titled Death Note: Light up the NEW world, described as a "forbidden sequel" to the first live-action film, opened in Japan on October 29. The manga also inspired a stage musical by Broadway veterans in 2014. Viz released the manga, Japanese live-action films, anime, and other tie-in projects in North America, and Crunchyroll streamed the live-action television series.
Source: Mainichi Shimbun's Mantan Web
Update: Though Mantan Web reported the character as seeming to be Ryuk, the character in the still is most likely L. Thanks, CrowLia.
---