News

Action Heroine Cheer Fruits Anime Reveals Main Character Designs

posted on by Karen Ressler
4 characters revealed for upcoming town revitalization anime
---
The official Twitter account for the upcoming original television anime Action Heroine Cheer Fruits revealed four anime character designs over the past week. The account also stated that their are five main characters left to announce. The characters so far are as follows:
Misaki Shirogane, a third-year student, born August 9. She likes travelling to power spots.

An Akagi, a second-year student, born March 5. She likes special effects.

Roko Kuroki, a third-year student, born October 14. She likes trains.

Mikan Kise, a second-year student, born December 3. She likes reading and children and is a member of the cheerleading club.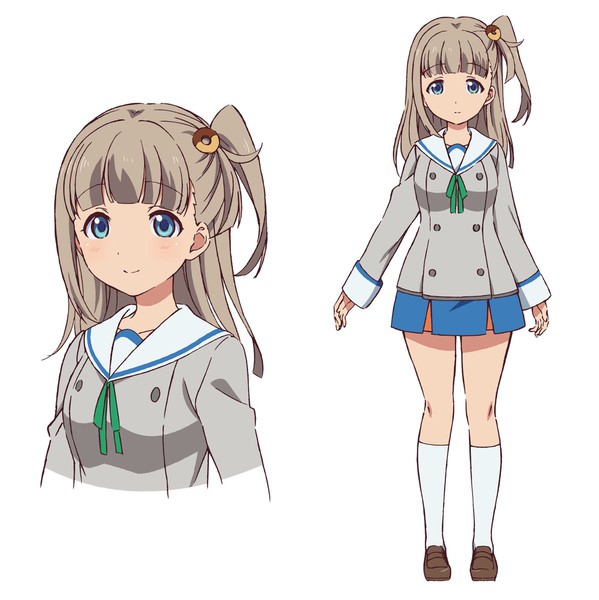 While the staff have not yet announced the cast, the anime has a tie-in web variety show hosted by voice actress unit "Tokimeki Kanshasai" (Heart-Throbbing Thanksgiving), which consists of voice actresses M.A.O., Rie Murakawa, Miku Itō, Haruka Ishida, Erii Yamazaki, Yūki Hirose, and Moe Toyota. The show is titled Tokimeki Kanshasai no Tokimeki Challenge, and features it features news about the upcoming anime.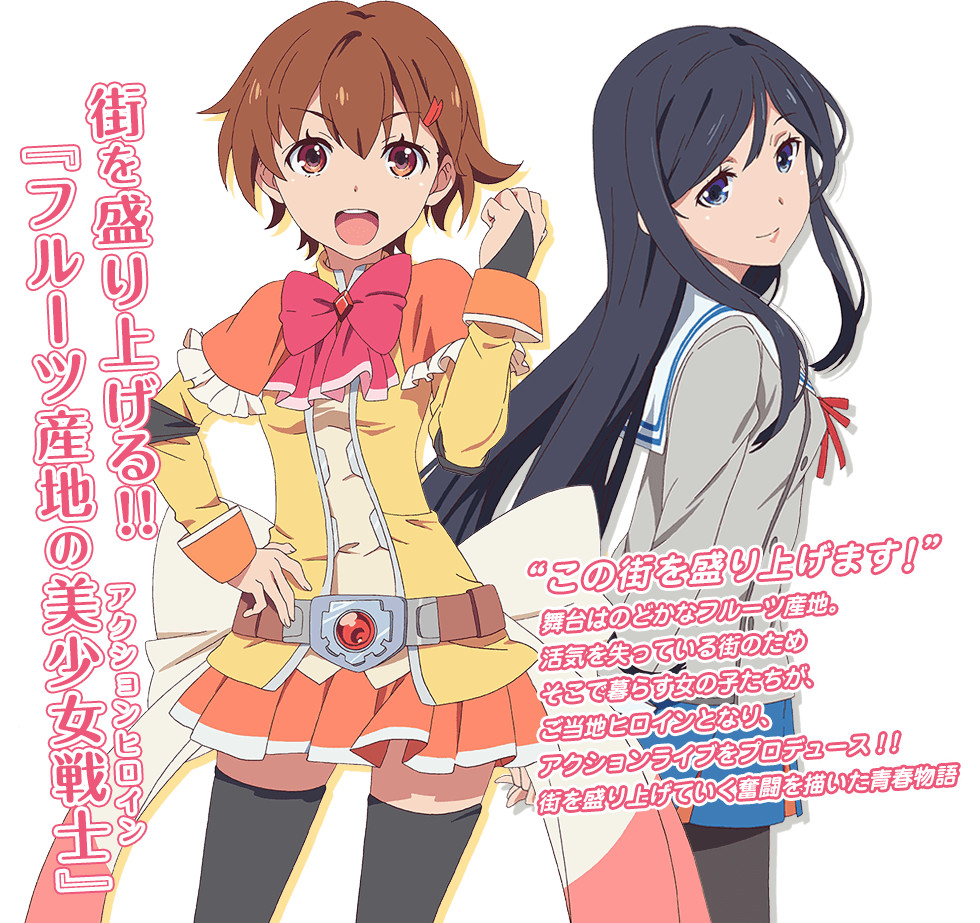 The "local heroine fighter" of a certain city became popular and a national star. Because of this, "local heroines" debuted in various other places, and their action live events became a hit trend nationally.
The anime is set in Hinano City, a tranquil area that cultivates fruits, but has lost its vitality. For the town she loves, high school girl Misaki Shirogane and other girls become local heroines (at the urging of Misaki's aunt, the prefectural governor) and vow to produce action live events. The teen story depicts their strenuous efforts to revitalize their town.
TBS streamed a promotional video when it announced the anime in January.
The anime will run on the TBS and BS-TBS channels.
---