News

Female Band Silent Siren Sing Theme Song For Onyankopon 3DCG 'Dance' Anime

posted on

2017-09-24

10:15 EDT by Crystalyn Hodgkins
Anime about West African god helping Japanese high school girls premieres on October 6
---
The official website for the upcoming 3DCG "dance" anime Onyankopon revealed on Friday that Silent Siren will perform the anime's theme song "Papaya Payapa." The four-member female band made their major debut in 2012 and previously performed the theme song "secret base ~Kimi ga Kuretamono~" for the live-action anohana: The Flower We Saw That Day special.
The anime will premiere on October 6 on the MixChannel online streaming site, and will premiere on October 9 on Tokyo MX.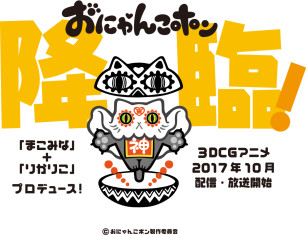 Maaya Uchida stars as Onyankopon, a West African sky god who appears as a cat in the show, and Shunya Ōhira plays Axolotl, Onyankopon's subordinate.
Other cast members include:
The anime's "Onyankopon" watched over people long ago, but one day an old woman accidentally hit Onyankopon in the head with a mallet while mashing yams. Since then, Onyankopon has been nervous about greeting people directly, and so sends subordinates to speak to them and solve their problems. In the show, Onyankopon will use Afrobeat and dance to help Japanese high school girls with problems such as dieting, love, and cramming for exams.
Sōta Sugahara (gdgd Fairies, Hi-sCool! Seha Girls) is directing the series and Takeshi Onaka (Lights of the Clione) is writing the scripts. Hikaru Suemasa is designing the characters. Music duo Makomina is serving as the chief producer for the anime and twin models Rikariko are listed as the producer.
Source: MoCa News
---