News

Meiji Tokyo Renka Romance Games Get 2nd Stage Musical

posted on by Karen Ressler
1st stage musical premiered in 2016 as sequel to anime film
---
The official website for the stage musicals for Broccoli's Meiji Tokyo Renka franchise announced a second musical titled Meiji Tokyo Renka Gekkō no Meine Liebe (Moonbow of My Fiancé) on Friday. The play will run in Osaka's Morinomiya Piloti Hall from August 18-19 and in Tokyo's Theatre 1010 from August 25-September 2.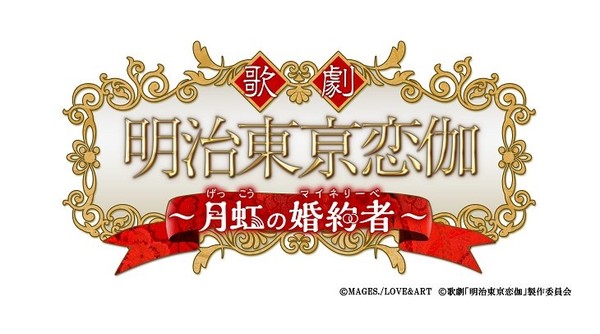 Sayaka Sakuragi is returning from the first musical to write the script and Kōtarō Yoshitani is returning to direct. tak is composing the music and MAMORU is handling choreography.
The first stage musical, Kageki Meiji Tokyo Renka ~Oborozuki no Chat Noir~ (Musical Meiji Tokyo Love Song ~Black Cat of the Hazy Moon~; pictured below), premiered in Japan in June 2016. The musical continued from the Gekijōban Meiji Tokyo Renka: Yumihari no Serenade (Film Version Meiji Tokyo Love Song ~Crescent Moon's Serenade~) anime film, which opened in Japan in 2015.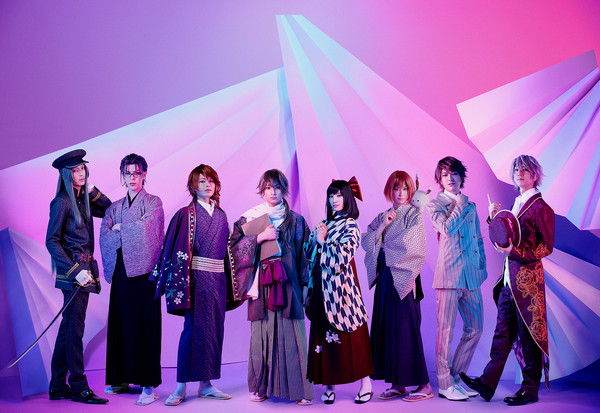 Broccoli's Meiji Tokyo Renka visual novel romance franchise began with a 2011 mobile game, which was ported to PlayStation Portable in 2013. A television anime adaptation and a live-action series and film have also been green-lit. A new iOS and Android game is slated for this summer.
The anime movie's website describes the story's prologue: On an evening lit by a crimson full moon, an ordinary high school girl named Mei Ayazuki meets a self-proclaimed magician named Charlie at a festival. Through Charlie's magic, she time-travels to the Meiji era in Tokyo, where she meets and falls in love with various great historical figures from that time period.
Source: Comic Natalie
---