News

Funimation to Release LeSean Thomas' Cannon Busters Animated Series on BD

posted on by Alex Mateo
2019 series gets standard, limited edition BDs
---
Funimation announced on Tuesday that it has acquired the home video rights to LeSean Thomas' Cannon Busters animated series. The company will release the series with subtitles and with the English dub on Blu-ray Disc in standard and limited editions.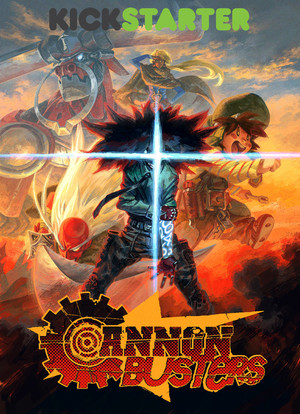 The series debuted on Netflix on August 2019 with 12 episodes from Manga Entertainment, Nada Holdings, and anime studio Satelight.
Thomas directed and served as executive producer for the series. He also wrote the scripts along with Natasha Allegri (Bee & Puppycat), Anne Toole (The Witcher), and Nilah Magruder (M.F.K.). Matt Wayne is serving as story editor.
Netflix describes the animated series:
The series follows the adventures and exploits of S.A.M, a high-end, royal-class friendship droid who's joined by a quirky, discarded maintenance robot and a brash, deadly fugitive. Together, the unlikely trio embarks on an unforgettable journey in a fantastic and dangerous world in search of S.A.M's best friend, the heir to a powerful kingdom under siege.
Thomas previously funded a short pilot film for the project using Kickstarter. Thomas Romain (Space Dandy, co-director on Oban Star-Racers) served as the mechanical designer, Joe Madureira (Uncanny X-Men) contributed to the character designs, and Bahi JD (Kids on the Slope, Space Dandy, Ping Pong) was on board as an animator. A trailer for the pilot film premiered in July 2016 shortly before the film debuted for Kickstarter backers.
Thomas (Children of Ether, The Boondocks) published the first issue of his original Cannon Busters comic in 2005 with Udon Entertainment and Devil's Due Publishing.
Source: Funimation
---