News

Valve's Steam Deck Portable PC Gaming Console Delayed to February 2022

posted on by Alex Mateo
Global supply chain issues, material shortages cause 2-month delay
---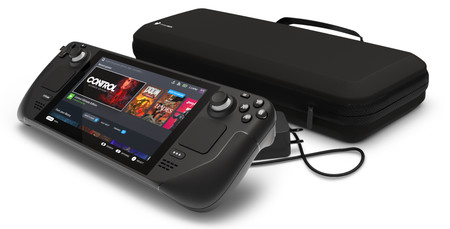 Valve announced on Wednesday that it is delaying the launch of the Steam Deck portable PC gaming consoled to February 2022 due to global supply chain issues and material shortages. Components are not reaching the company's manufacturing facilities in time.
The Steam Deck was originally scheduled to launch this December.
The console will have three versions, and they include a 64GB model with a carrying case that will retail for US$399; a 256GB version with faster storage, a carrying case, and an exclusive Steam Community profile bundle that will retail for US$529; and a 512 GB model with the fastest storage of the three versions, anti-glare etched glass, and an exclusive carrying case.
Steam Deck allows players to access their Steam library.
The console will feature two analog sticks, face buttons, grip and shoulder buttons, a 7-inch touchscreen, two trackpads, and gyro control. Steam Deck will also include WiFi and Bluetooth connectivity, stereo speakers, a 40 watt-hour battery, and a USB-C port.
An official dock that allows users to connect the console to other devices will be sold separately. The console's official website lists that a powered USB-C hub will also work.
---