Johnny Yong Bosch in Donruss Americana II
July 17, 2008: Arlington, TX –
Voice actor
and former Mighty Morphin' Power Ranger
Johnny Yong Bosch
is in Donruss Americana II, which released July 16th. Bosch is no stranger to trading cards, having been captured on cardboard for his portrayal of the Black Ranger in several Power Rangers TV series and most recently his autograph has been inserted into packs of the Bleach Trading Card Game's Bankai and Bounts sets, for his voice work as Soul Reaper Ichigo Kurosaki.
Donruss recognizes anime as a growing art form and is pleased to include Bosch in Americana II as a sign of how influential anime has become in American pop culture. Bosch's card calls out his work on Akira and
Devil May Cry
4, and features him performing in the band, Eyeshine. Lucky fans can score a Private Signings card with an authentic autograph from Bosch, a Stars Materials card which features a swatch of clothing worn by Bosch or a Stars Signature Materials card which has both an autograph and a swatch of clothing.
Donruss Americana II features over 100 celebrities, including
Jackie Chan
,
Quentin Tarantino
,
Malcolm McDowell
, Adam West and
Mark Hamill
.
To see an exclusive interview with Johnny, visit: http://www.donruss.com/videos.cfm?v=eZTBgHz-3R4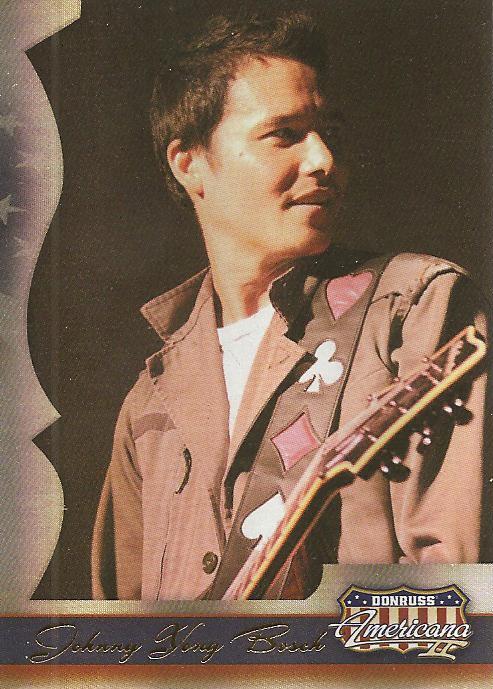 ---