New Japanese Films to Play at Viz Cinema in November in San Francisco
VIZ CINEMA EXPLORES UNIQUE FAMILY BONDS IN A TRIO OF JAPANESE FILMS TO SCREEN IN NOVEMBER
Families Take Many Eccentric Forms But Are Each United By Unconditional Love In Films That Mix Poignancy And Directorial Vision
San Francisco, CA, November 2, 2009 – VIZ Cinema, the nation's first and only movie theatre dedicated to Japanese films, makes "Family Matters" the focus of its November film program. A trio of films will examine several unusual family relationships where unconditional love prevails despite separation, struggles and painful pasts.
The new titles feature English subtitles and include Sad Vacation, Happily Ever After and a special encore presentation of Fine, Totally Fine. Preview trailers and a complete list of screening times are available at: http://www.vizcinema.com.
Sad Vacation, November 6th–19th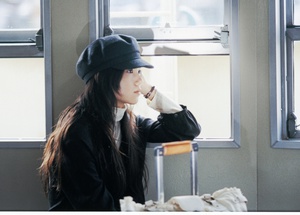 Award-winning director Shinji Aoyama, known for Eureka (2000), completes his cinematic trilogy set in his hometown of Kitakyushu with a powerful tale of family karma. Kenji (Tadanobu Asano) makes his living coordinating smuggling from China and carries the pain of his father's suicide and being abandoned by his mother while still a child. He is surprised to reencounter her during a smuggling run and wants revenge. Although initially angry, the pair eventually begins living together and Kenji is gradually impressed by the strength of his mother's love. Noted as, "a work of pristine beauty in which every shot counts in the emotive and structural development of the Japanese auteur's humane vision." by The Hollywood Reporter.
Happily Ever After, November 20th-26th
In this heart-warming film based on a smash hit manga comic, devoted wife Yukie (Miki Nakatani) works hard at a noodle shop and struggles to make ends meet, while her husband Isao (Hiroshi Abe) hangs around all day gambling and getting into trouble. Everyone advises Yukie to leave Isao, but her love for him is unconditional because he was the one who initially saved her from misery with his unconditional love. Miki Nakatani won the 31st Japanese Academy Awards for Outstanding Performance by an Actress in a Leading Role for her portrayal of Yukie.
Fine, Totally Fine, November 27th – December 3rd
SPECIAL ENCORE PRESENTION!
Fine, Totally Fine is a well-crafted comedy about a love triangle between three oddball characters. Teruo, the eldest son of a used bookstore owner, has a dream to build the world's scariest haunted house. But his dreams take a back seat to his immaturity and unglamorous part-time job as a tree trimmer. Teruo's friend, Hisanobu, works at a hospital and hesitantly goes along with his longtime pal's strange hobby, and things get complicated when an attractive but hopelessly clumsy painter named Akari enters best friends' lives. As the two men each become romantically interested in Akari, their quirky personalities, rivalries, and romantic ineptitude sets the stage for all sorts of hilarious scenarios that are complemented by an equally eccentric cast of supporting characters.
VIZ Cinema is the nation's first movie theatre devoted exclusively to Japanese film and anime. The 143-seat subterranean theatre is located in the basement of the NEW PEOPLE building and features plush seating, digital as well as 35mm projection, and a THX®-certified sound system.
NEW PEOPLE offers the latest films, art, fashion and retail brands from Japan and is the creative vision of the J-Pop Center Project and VIZ Pictures, a distributor and producer of Japanese live action film. Located at 1746 Post Street, the 20,000 square foot structure features a striking 3-floor transparent glass façade that frames a fun and exotic new environment to engage the imagination into the 21st Century. A dedicated web site is also now available at: www.NewPeopleWorld.com.
---