Alteil.com Announces Card Set 10: The Final Confrontation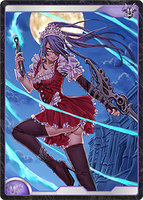 Alteil - Japan's #1 On-line Card Dueling Game now available in English – is proud the landmark release of their 10th full Card Set release!
Since its initial launch summer 2008, Alteil US has grown to feature over 600 cards, 9 full Card Sets, 9 EX Card Expansions and a robust online community. Now, Alteil has been expanded with new abilities and strategies that give players new ways to seek victory in the Arenas! The greatest heroes of the game are now available in newer, even stronger incarnations as the villains reveal their true forms!

Card Set 10 includes:
- Alteil's masters of Japanese fantasy art have created 62 new cards divided evenly between the four major Spheres and Multi-Sphere.
- New Cards are available now as prizes in treasure battles, for level ups, in the Free Daily Lotto, a special limited-time Gold Box and the standard packs and boxes.
- Collectors Challenge Events award prizes to serious collectors who manage to put together a full collection of Set 10.
- The new skills and abilities in Set 10 will transform the game like no set before it, with new ways to manipulate the rules and mix the four basic Spheres. Multi-sphere is now part of the core game!
- Alteil's team of artists, such as Rei, poporucha, and the fantasy master Shunyu Yamashita are joined by new artists Yusuke Osanai and Nakaba Higurashi (Baten Kaitos)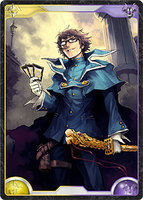 Check out our preview page and trailer here:
http://alteil.gamepotusa.com/index.php/component/content/article/37-expansion-list/2307-expansion-10
Main site:
http://alteil.gamepotusa.com/
---
discuss this in the forum (1 post)
|