Hanabee Entertainment Licenses Gyo/ Tokyo Fish Attack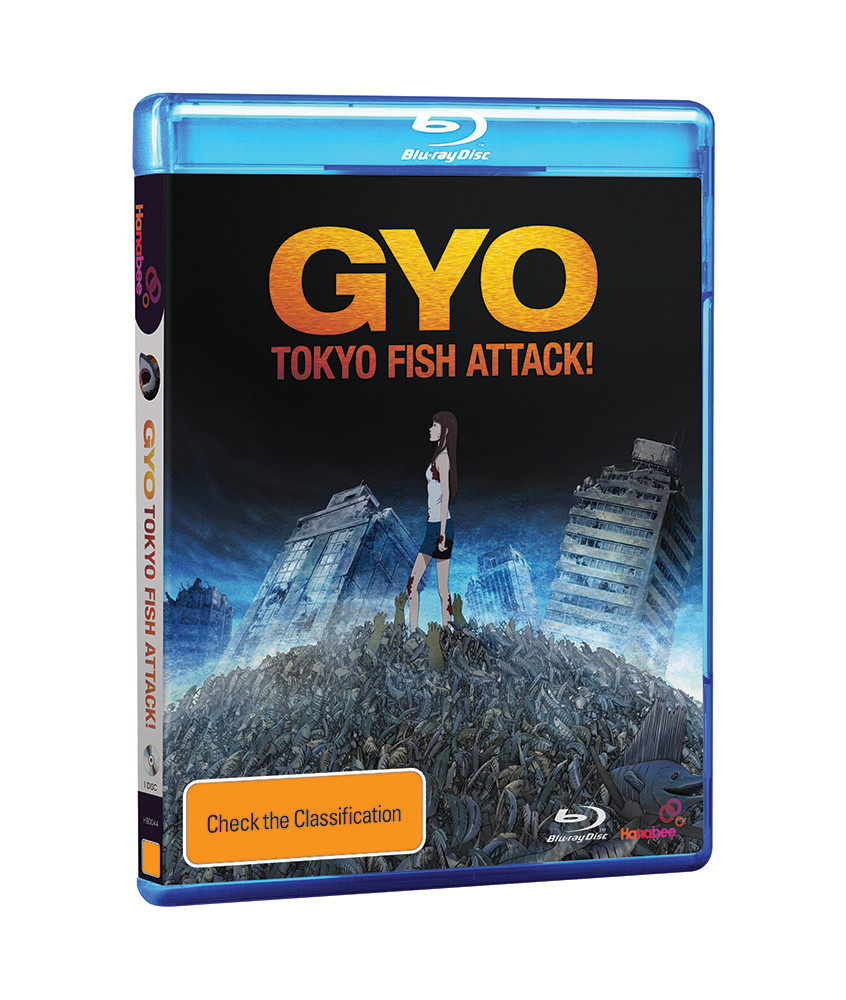 KEY INFO
Based on the popular manga of the same name from Junji Ito (Tomie)
Gyo is a horror anime film about the day fish fought back
Gyo will be available in both DVD and BLURAY formats
SYNOPSIS
The day the fish fought back!
A horrible rotting stench has accompanied Kaori's trip with her friends for graduation. The source? A fish on mechanical legs. But that fish is a part of a larger issue, as soon enough a nation wide invasion of these creatures is upon them and they're carrying something far worse than a foul odor.
With Tokyo under siege by these creatures, Kaori cuts her graduation trip short in order to rescue Tadashi, her boyfriend, before he too becomes a victim. But it becomes a daunting task when the city is barely recognisable and there are fish around every corner threatening her own safety.
A biological experiment gone wrong or the simple natural progress of evolution, Kaori might find out a truth she may not want to know in her quest to rescue Tadashi from this pandemic.
QUOTES
Gyo can be summarized as a fast-paced horror genre given the disturbing source material, but if I can praise one thing about the film, it's that it doesn't lack creativity. - Japan Cinema.net
SIMILAR TO:
Created by UFOTABLE (Fate/Zero, Kara no Kyoukai), Godzilla
Studio
- UFOTABLE © Junji Ito, Shogakukan/Anime Bunko
Studio
- STUDIO DEEN Image ©IF・DF/ Hiiro no Kakera Committee
---