The Gallery
Hyeondo Park
by Evan Miller,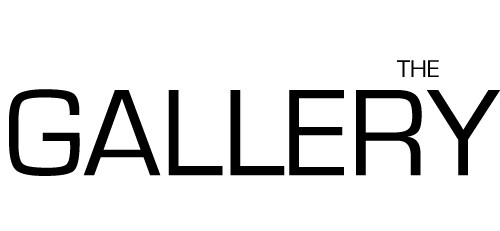 This week's artist has helped bring two very famous texts to life in manga form, but has also made his name known through his creative, mind-bending contributions to the comic world.
---

Profile

Color: Earthy blues, greens, and brown.
Favorite movie: It changes from time to time. Hackers maybe; I watch it in the background while I draw.
While drawing, I listen to: a random assortment that ranges from country to classical... I have weird tastes in music.
Guilty pleasure: Project Runway and maybe Top Chef
Pet Peeve: Crummy brushes
Favorite cheesy slang expression: Nifty

Biggest difference between NYC and Texas: Weather outside. In NYC you have to endure it outside longer while in Texas you are rarely outside.

Huckleberry Finn (cover)
 
As many artists know, one of the big risks of accepting a genre-based label as an artist is that it affects how your work is seen by the public. Thanks to his work on the manga adaptations of Mark Twain's Huckleberry Finn and Shakespeare's Julius Caesar, the work of Hyeondo Park has received a significant amount of attention. However, an examination of his extensive catalog of work reveals a whole lot more than the "manga" label might allude. In much of Hyeondo's work, dialogue shares space with representative symbols, and rich detailed backgrounds become elements that strings of dialogue physically wrap themselves around. "I've never been that good with words... I prefer a more wordless approach," admits Hyeondo, who has evolved his style from that of a simple manga fan to a professional with a body of work as diverse as the comics, manga, and traditional art that has influenced it.

Sam and Lilah (detail shot)
Hyeondo's story begins just outside Seoul, South Korea. As a young boy, Hyeondo quickly took an interest in comics and manga. As he tells it, "whenever I got my allowance, I would go to the comic shop and pick up the latest magazines." The manga magazines in Korea offered up a mix of Japanese and Korean titles, and although many of the stories appealed to Hyeondo, there was one title in particular that particularly captivated him: Dragonball. Many young boys were fans of the series, of course, but Hyeondo would often head to the store the moment that new volumes of the series would arrive. His passion for manga and manhwa soon inspired him to take up drawing himself. At first, the drawings were little more than doodles on his homework. However, that all changed when his father came back from a business trip to the states with a special gift: a full set of colored pencils. The pencils inspired Hyeondo to start mixing colors and shades into his work, and began to expand the role that art played in his life.
When he was 11, Hyeondo's family followed his father's work to the United States. Although the adjustment to life in the states took time for Hyeondo, it wasn't long before he found a new addiction: American comics. Much as he did in Korea, he began studying the patterns and physiques of American superhero comics. Ironically, although he had found another art form to enjoy, the influence of Japanese manga and anime over his style returned when he was in junior high school and happened upon a marathon of the Sailor Moon dub. With the help of his two brothers and a dialup AOL account, Hyeondo was able to order fansubbed anime like Magic Knight Rayearth, and it wasn't long before his work took on a distinctly shojo flavor. Specifically, the work of Kosuke Fujishima in Ah My Goddess was particularly inspiring. "The way that Fujishima's style evolves in his later work really appealed to me," says Hyeondo, who soon tried to adapt a style of his own that was less about mimicking style and more about creating something new. Inspired to push his skills to the next level, Hyeondo took a few classes at a local technical college. His professors suggested that he could make a living with his skills, and he took the advice to heart. After a brief stint at the technical college, Hyeondo started applying to art schools, and soon found himself at the School of Visual Arts (SVA) in New York City.

After making the trek to New York City and settling in at SVA, Hyeondo - who originally saw himself as an Illustrator - found himself drawn into the Cartooning major, a program distinctive to SVA. Although the coursework was hard, he was happy to be in a place where he could learn and experiment with other drawing techniques. He drilled himself on sequencing, timing, and scene changes. At the same time, he was able to get critiques from his classmates through peer critique sessions in his comics class. The sessions also allowed him to showcase his style, which his professors made note of. This proved to be an important moment for Hyeondo, as one of his professors that knew about his ability with comics e-mailed him in his senior year with an unusual opportunity. Wiley, a large publishing house, was searching for people to help create manga adaptations of popular literature - specifically, the works of famed playwright William Shakespeare. Hyeondo applied for the job, and before he knew it, he had his first post-college job set up: to bring the Shakespeare classic Julius Caesar to life.
At first, Hyeondo was worried about how the issue of dialogue in Julius Caesar would play out. "I knew that the scenes would involve a lot of detail, but there's a lot of dialogue in the play," admits Hyeondo, who also found himself studying the ins and outs of toning as he worked on Caesar. Although the dialogue of the play proved a difficult obstacle, as the artist, Hyeondo focused on adding gravity to the words through images that detailed the emotions of the play: superstition, fear, guilt, and so forth. To that end, he experimented with a number of different images to bring the emotions to life. Although the work was tricky, Wiley was pleased with the results, and they ended up asking Hyeondo to take on another project: the adaptation of the Mark Twain classic Huckleberry Finn.
Meanwhile, Hyeondo's work outside of the manga adaptations began to take shape. Not wanting to limit himself to a specific style, Hyeondo had previously sought commissions and collaborations with artists and writers from other stylistic backgrounds. One day, Washington DC writer and comic aficionado Jim Dougan contacted Hyeondo after seeing some of his recent work on his LiveJournal. Jim and Hyeondo had worked together before, but Jim's proposal this time around was for a far larger project: a modern day "mythical" tale called Sam and Lilah. The subject matter appealed to Hyeondo, and soon the two were working together again. The opportunity let Hyeondo work with a full color palette - something he was hoping he would have the chance to do but didn't in his previous work. After a few episodes of the comic were published, Jim gave Hyeondo more control over the look of Sam and Lilah, providing him with a script and letting him bring the story to life as he saw fit. Jim was pleased with the results, and the two are still producing the comic together. Personally, Hyeondo has also been developing his own comic creations. His latest, Seun, is an almost wordless take on the magical girl genre where the main character suffers flashbacks after taking cold medicine to help her sleep. Although the term "magical girl" may conjure up images of sparkles and pink colors, Seun is a far more psychological look at the psyche of the main character. The work not only gave Hyeondo a chance to get away from a strictly "manga" style, but it also allowed him to experiment with a whole different set of visuals that weren't based around the long strings of dialogue that characterized his Wiley work.
Although much of Hyeondo's work until now has been related to comics, he still considers himself an artist in transition; a creative professional who admits that he's still adjusting his own styles, techniques, and viewpoints. In the recent past, he's tried to develop his ability to draw animals in greater detail (see below) and adjust proportions and perspectives in his works. "I really like comics, and that's my passion - so I'd like to keep working on them," says Hyeondo, admitting, "an illustration job would be nice as well though. To tell an entire tale with one image and bring it all together." Hyeondo Park has already established himself as a published manga artist, and if his success until now is any indication, there's a good chance that he'll be able to establish a foothold in other artistic fields in the very near future.
---


Sam and Lilah (detail shot)
ANN: In many sections of Sam and Lilah, you utilize colorful voice bubbles that have representative images in them - a drained battery, pacman, a pixelated heart and so forth. What inspired your creative use of these expressions?
Hyeondo Park: I think word bubbles themselves are kind of an art form. I'm still learning how to incorporate them well within the page and the panels. Colored word bubbles have been done before mostly - just as an inverted black bubble with white text. In one of the panels, I used pink outlined bubbles for Lilah and blue bubbles for Sam because I wanted to show stuff that's happening around them while they are talking and it was the easiest way to distinguish who was talking with colored word bubbles. As for the pictograms of heart, thunderclouds, battery meter, and so on, I was inspired by all the manga that I read as a kid, like Sailor Moon, Dr. Slump, Dragonball, Ah My Goddess, and others. They sometimes have some kind of pictogram in the background while one of the characters is saying something to get the point across or accentuate moment. It's kind of like my version of putting rose petals or feathers floating around while Keiichi lovingly stares at Belldandy, or having a weird vertigo like the pattern in the background while Ami tries to explain something to Usagi in Sailor Moon.
ANN: What kind of research went into the visuals for your adaptations of Julius Caesar and Huckleberry Finn?
Hyeondo: I researched mostly period appropriate clothing and environments, even though most of the time the main characters in both Julius Caesar and Huck Finn never really change their clothes often. I also looked at lot of movies; some were about the play or the novel, but some were just loosely related to what I was researching. Julius Caesar had a lot of good movies, and those were fun to watch. I also watched some movies about royalty and stuff to kinda get the gestures of the characters.

Koobface
ANN: What is the story behind Koobface?
Hyeondo: It was purely for fun. Though the subject probably wasn't fun for those who got the virus. Koobface started when I heard about the recent Koobface [computer virus] infection on Facebook. I wanted to illustrate a news item and viruses, since I was sick at the time and was playing a lot of Left 4 Dead. It's the classic idea of one person who is completely devastated by the virus spreading it to the crowd and some unknowing carriers passing it along on the side. I started with the virus shaped word bubble; then I thought maybe his shirt could be one of those bacterial design printed shirts while being suckled by a jellyfish virus overlord controlling him like they are unknowing zombies - as most Koobface infectors were.
ANN: You feature two very different characters in your wolf-related pieces. What made you want to feature these two figures?

Wolf Herd
Hyeondo: The one with the male [Un-Werewolf] is sort of a loosely related to a Korean folk tale I drew. Before I drew that wolf piece, I drew a piece about a Korean folk tale that featured a female bear who wanted to become a human. I wanted to draw a similar type of folk tale where wolves become men. It is sort of like a reverse werewolf effect... I also know there is the japanese folk tale of Kyūbi-no-kitsune, where a fox with a nine tails can assume the form of a human. I thought, what if a herd of wolves combine to form one human - sort of like Voltron.
As for the girl surrounded by the wolves, it's a retake on the Little Red Riding Hood story, only that Little Red is a kick-ass lieutenant and the wolves are the little soldiers at her disposal.
ANN: If you had the opportunity to do a manga adaptation of any other work of literature, which would you choose and why?
Hyeondo: I would like to draw modern literature, because I can ask the writer to see how they envisioned the scene they wrote. Otherwise, I would love to draw some works by Philip K. Dick cause I think his writing would give any artist a challenge.
---

Sam and Lilah (Ch. 2 p. 13)
To see more of Hyeondo's work, start with his official homepage.
You can read the entirety of Sam and Lilah that has been released until now here at Act•i•vate Comix. Huckleberry Finn and Julius Caesar can be purchased from Amazon here and here.
---
Are you an aspiring manga artist looking for some extra page views? Do you have a friend or loved one who draws extremely good original manga but needs a boost? Don't just sit there! Submit two links to your work, including one original piece (no file attachments please! File attachments will recite words in Latin, raise their mechanical hands to the sky, and magically smite themselves and everything else in a 200 mile radius), to evan [at] animenewsnetwork dot com, and you could be featured in a future Gallery column!
All works © Hyeondo Park.
---