News

Otakon Vegas to Host Blast of Tempest Director Masahiro Ando

posted on

2013-11-20

15:36 EST
---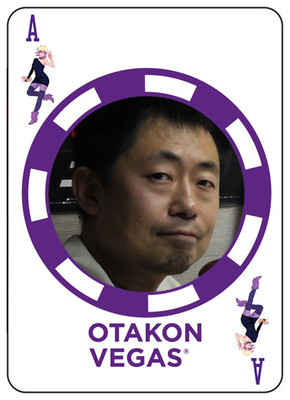 The organizers of Otakon Vegas announced on Wednesday that director Masahiro Ando will attend the inaugural event.
Ando began working as an animator in 1987, and has worked as a key animator on Neon Genesis Evangelion, Ghost in the Shell, and Cowboy Bebop: The Movie. In the early 2000s he worked as a storyboard artist and episode director for shows such as Wolf's Rain, Fullmetal Alchemist, Fullmetal Alchemist: Brotherhood, Ghost in the Shell: Stand Along Complex. As a director Ando has directed the Sword of the Stranger film, and the CANAAN, Hana-Saku Iroha, and Blast of Tempest anime series.
Ando joins the following previously-announced guests: singer Sayaka Sasaki, Rurouni Kenshin manga creator Nobuhiro Watsuki, novelist Kaworu Kurosaki, voice actor Richard Epcar, actor Jason David Frank, voice actresses Mary Elizabeth McGlynn and Ellyn Stern, and author and translator Frederik L. Schodt.
Otakon Vegas will be held from January 3-5 at the Planet Hollywood Resort and Casino in Las Vegas.
---