The Great Canadian Evangelion Ticket Give-Away Winners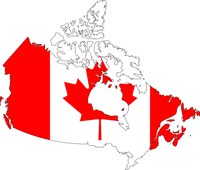 One of the biggest hits of Japanese animation, EVANGELION: 1.0 YOU ARE (NOT) ALONE, is now in US theaters nationwide;
2009-09-25 Los Angeles, CA / Irvine, CA / Atlanta, GA / Charlotte, NC
Minneapolis, MN / Anchorage, AK / San Antonio, TX
2009-10-2 Kansas City, KS / Portsmouth, OH / Shelbyville, IN
Indianapolis, IN / Tampa Bay, FL
And it will come to Canada nationwide on 9/30 and 10/3.
The wonderful people at Eleven Arts Inc. have asked us to giveaway a few tickets to the upcoming Canadian theatrical release of EVANGELION: 1.0 YOU ARE (NOT) ALONE.


For theater dates & locations, trailer, and other information, visit the official movie website.
Congratulations to the following winners. You will receive your tickets in the mail shortly.
Due to the fact that many people did not submit their full addresses in our Canadian Evangelion ticket give-away, we've decided to send all tickets to the theaters instead of directly to the winners.
Dustin Laface
Sheldon Le
Mika G.
Holly Koldachenko
John Nanasca
Allan Wu
Lydia Mitchell
Brittany Nolan
Bryant Meema
John O'Brien
Douglas Smith
Jonathan M.
April Angeles
Julie Collette
Julie Collette
Ali Grotkowski
Andrew James
Chris Yip
Robert Hendrie
David Gamble
Kaare Thiessen
Cynthia Cradduck
Daniel McNeill
Fabian Lehniger
David Foster
Henry Chung
Allison
Kendra Braun
Andrew Danielson
Stephanie Sjostrom
Brian Ayotte
Sumeet Kumar
Daniel Monk
Tabitha Beaudin
Dylan Bremner
Greg Lee
Jesse Betteridge
Elizabeth H
Roberta Stinson
Justin Murray
Jeremy Androsoff
Lauren Mair
Donna Angelatos
Joseph C.
Amy Benson
Kamal Gill
Anthea
Dylan Jack
Andrew Ramsey
Carla Bonora
Robert Moon
Greg Montgomery
Andrew Chavarin
Sean Nelson
Anya Rawla
David Heflin
Elvira Antle
Gourav Shah
Alex Cheng
Al Johnston
dorothy booher
Wesley
Dawn Lam
Bill Jin
Bill Puckering
Angela Wen
Johnny Hsiao
Melissa
Jonah McLean
Kayla Griffin
Amy Sillars
Karen Curtis
Richard Chong
Arianne Angela Solis
Renee Poiron
Alannah Denehezhe
Barb Brabant
Evan Amabile
Greg Fraser
Shawn Griffith
Mohammad Ali Moslemi
Tyler Aikens
Sean McAffee
Cathy MacDonald
Georgio Paulin
Vincent Comeau
Yanice Berkane
B.H. Yasuda
Chris Legault
Nick Forster
Jesse Fudge
Genevieve Warren
Ahmed Abdel Rahman
Melissa Ginn
Claudia Legg
Dylan Oostvogels
Jeremy Aalders
Jonathan Whitman
Marc Patterson
Anthony Moores
Ceilidh Lewis
Daryl McLeod
Marcus Lew
Miyuki Fukuma
Will Rance
Ali Beidas
Sean McKenty
Jacob Hickamn
Richard Li
Lucas LaPlante
Ryan Helmkay
Zach Godin
eric groocock
Jared Burrows
Jason Longden
kevin groocock
Nick
Kimberly Crawley
Lauren Murch
Stanley Chan
Drew Doucet
Nathan Luck
Tom Nestman
Kyle Pearson
Louise He
David Bonaventura
Kyle Bedford
Melissa
Pauline Zhang
Matthew Kelly
Azim Khan
Chris Hanson
Ashley Hallett
Crystal Harmer
Christina Gayle
farhad kohistani
Sarah Dela Cruz
Cameron MacArthur
Adam Terpstra
Angela Jordan
Marc Castillo
Jennifer Hillier
Dylan Hoover
Catherine
Christopher Cheung
Derek Yam
Kevin Doan
keney nguyen
Absar Ahmed
Ahsan Shere
Matthew Austin
Candy Liu
Andrew
David Runco
Graham Brown
Andrea Muldoon
Richard Schoening
Tony Smith
Alex Van Steenwyk
Ryan Ceejay
Chau H. Le
Jian Chen
Mike SAQ
Owain Briehl
Hans
Jack Cox
Michael Kondo
Christopher J Foster
Christine Jackson
Dustin Galea
Sean Faloona
Greg Burnet
Adam Colbourne
Valerie Primeau
Alexander Bourassa
Elaine Zhen
Helene Whissell
Annie-Claude Chapleau
Benoit Lepine
Renee Stuber
Calvin Walton
Craig MacEachern
Bob Murat
Dima
Bramwell Su
Joseph Bunyan
Jordan Vezina
Kent Leung
Rob Elliott
Carlos Jimenez
Christopher Nebelsky
Randy Ryan Ramsingh
Victor Li
Ken Campbell
Dana Keniry
Kiersten Hay
Jenni Jaderborg
David Gass
Cat
Joseph Cresencia
Guylaine Owono
Andres Abuhadba
Anton Samoylov
andrew blake
Alexander Illich
Anthony Kim
Anuson Wijayaratnam
Daniel Grdosic
Peter Wang
Brad Lascelle
Christopher Chan
Zhao Tang
Eric Folland
Alessandro De Marco
Peter Laliberte
Kathryn Frank
Blagoje Vukadin
Robert Dowsett
Cheri Gallant
chris creamer
Mark White
Etienne Turgeon
Keenan Lees
Lucy Demanins
Milena Marn
Casey Lees
Alexandre Turgeon
Jonathan Dupuis
Pascal Gagnon
Adi Bouskila
Alberto Vega
Anna Cwik
Noah Kelley
Aylon Wisbaum
Judy Lim
Brett Filiatreault
Aidan Pearson
Chris Carlier
Conlan Webster
Cory Paetsch
David Lapage
Kevin spurr
Travis Katerynych
Sheena Mensinger
Keegan Merasty
Andrew Pang
Note: There were no duplicate names entered. So if any of the above names match your entry, rest assured, it isn't someone else with the same name.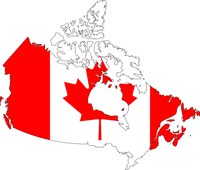 ---
discuss this in the forum (80 posts)
|
this article has been modified since it was originally posted; see change history
back to The Great Canadian Evangelion Ticket Give-Away
Giveaway homepage / archives