×
remind me tomorrow
remind me next week
never remind me
Subscribe to the ANN Newsletter • Wake up every Sunday to a curated list of ANN's most interesting posts of the week.
read more
The Great Canadian Evangelion Ticket Give-Away
---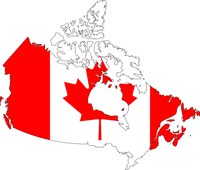 One of the biggest hits of Japanese animation, EVANGELION: 1.0 YOU ARE (NOT) ALONE, is now in US theaters nationwide;
2009-09-11 San Francisco, CA / DC& Baltimore, MD / Yellow Springs, OH
2009-09-18 New York, NY / Louisville, KY / Detroit, MI / Honolulu, HI
2009-09-25 Los Angeles, CA / Irvine, CA / Atlanta, GA / Charlotte, NC
Minneapolis, MN / Anchorage, AK / San Antonio, TX
2009-10-2 Kansas City, KS / Portsmouth, OH / Shelbyville, IN
Indianapolis, IN / Tampa Bay, FL
And it will come to Canada nationwide on 9/30 and 10/3.
The wonderful people at Eleven Arts Inc. have asked us to giveaway a few tickets to the upcoming Canadian theatrical release of EVANGELION: 1.0 YOU ARE (NOT) ALONE. Well, more than a few tickets actually. More than 300 tickets actually. 310 tickets to be precise.
We have 5 or more tickets to each of the following theaters. Enter your name. below, tell us which theater you want to see the movie and then cross your fingers. On September 21 or thereabouts we will announce the winners and they will each get a free ticket to see Evangelion 1.0 in theater.


For theater dates & locations, trailer, and other information, visit the official movie website.
Theater #
Location
Theatre Name
Prov
1
Calgary
Empire Studio 16, Country Hills
AB
2
Scotiabank Theatre Chinook
AB
3
Edmonton
Empire City Centre 9
AB
4
Cineplex Odeon South Edmonton
AB
5
Scotiabank Theatre Edmonton
AB
6
Grande Prairie
Cineplex Odeon Grande Prairie
AB
7
Lethbridge
Galaxy Cinemas Lethbridge
AB
8
Medicine Hat
Galaxy Cinemas Medicine Hat
AB
9
Red Deer
Galaxy Cinemas Red Deer
AB
10
Burnaby
SilverCity Metropolis
BC
11
Coquitlam
SilverCity Coquitlam
BC
12
Kamloops
Cineplex Odeon Aberdeen Mall
BC
13
Langley
Colossus Langley
BC
14
Nanaimo
Galaxy Cinemas Nanaimo
BC
15
North Vancouver
Cineplex Odeon Park & Tilford
BC
16
Pitt Meadows
Cineplex Odeon Meadowtown Centre
BC
17
Richmond
SilverCity Riverport
BC
18
Surrey
Empire Studio 12 Guilford
BC
19
Vancouver
Empire Oakridge Cinemas
BC
20
Victoria
SilverCity Tillicum Victoria
BC
21
Winnipeg
SilverCity Polo Park
MB
22
Fredericton
Empire 10 Cinemas
NB
23
Moncton
Empire 8 Trinity Drive
NB
24
Saint John
Empire Studio 10
NB
25
St. John's
Empire Studio 12
NL
26
Halifax
Empire 18 Cinemas, Bayers Lake
NS
27
Sydney
Empire Studio 10
NS
28
Ancaster
SilverCity Ancaster
ON
29
Barrie
Galaxy Cinemas Barrie
ON
30
Brantford
Galaxy Cinemas Brantford
ON
31
Burlington
SilverCity Burlington
ON
32
Cambridge
Galaxy Cinemas Cambridge
ON
33
Cornwall
Galaxy Cinemas Cornwall
ON
34
Guelph
Galaxy Cinemas Guelph
ON
35
Hamilton
SilverCity Hamilton Mountain
ON
36
Kingston
Cineplex Odeon Gardiner's Road
ON
37
Kitchener
Empire Studio 12, Gateway Park
ON
38
London
SilverCity London
ON
39
Mississauga
Square One
ON
40
SilverCity Mississauga
ON
41
Newmarket
SilverCity Newmarket
ON
42
Niagara Falls
Cineplex Odeon Niagara Square
ON
43
North Bay
Galaxy Cinemas North Bay
ON
44
North York
Empire Theatres @ Empress Walk
ON
45
Oakville
SilverCity Oakville
ON
46
Oshawa
Cineplex Odeon North Oshawa
ON
47
Ottawa
Empire 7 Ottawa
ON
48
Ottawa
SilverCity Gloucester
ON
49
Peterborough
Galaxy Cinemas Peterborough
ON
50
Richmond Hill
SilverCity Richmond Hill
ON
51
Sault. Ste. Marie
Galaxy Cinemas Sault Ste. Marie
ON
52
Scarborough
Coliseum Scarborough
ON
53
St. Catharines
Empire Studio 8, Pen Centre
ON
54
Sudbury
SilverCity Sudbury
ON
55
Toronto
Cineplex Odeon Queensway
ON
56
SilverCity Yonge and Eglinton
ON
57
Scotiabank Theatre Toronto
ON
58
Colossus Toronto
ON
59
Waterloo
Galaxy Cinemas Waterloo
ON
60
Windsor
SilverCity Windsor
ON
61
Charlottetown
Empire Studio 8
PEI
62
Laval
Colossus Laval
QC
63
Montreal
Cineplex Odeon Brossard
QC
64
Scotiabank Theatre Montreal
QC
65
Coliseum Kirkland
QC
66
Regina
Galaxy Cinemas Regina
SK
67
Saskatoon
Galaxy Cinemas Saskatoon
SK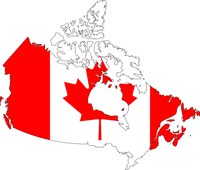 The Fine Print: Although unlikely to happen,
Anime News Network
reserves the right to cancel this contest at any time. Contest is open to any and all residents of Canada. Winners' names will be posted on AnimeNewsNetwork.com, their mailing addresses will be provided to our sponsor and their shipping agent of choice (ie: USPS) and no one else. Winners' addresses and e-mail addresses will be erased once the prizes have been shipped. Non-winners' names, e-mail and mailing addresses will not be given out to any one and will be erased when the winners have been confirmed. Non-winners will not be contacted, spammed or harassed in any way. We reserve the right to retroactively add new rules when and how we see fit.
---
discuss this in the forum (80 posts)
|
this article has been modified since it was originally posted; see change history