Hayao Miyazaki Book Collection Give-away
Thanks to our wonderful friends at VIZ Media, ANN is giving away 10 sets of their new Hayao Miyazaki books. Each set includes Starting Point, Turning Point and The Art of The Wind Rises.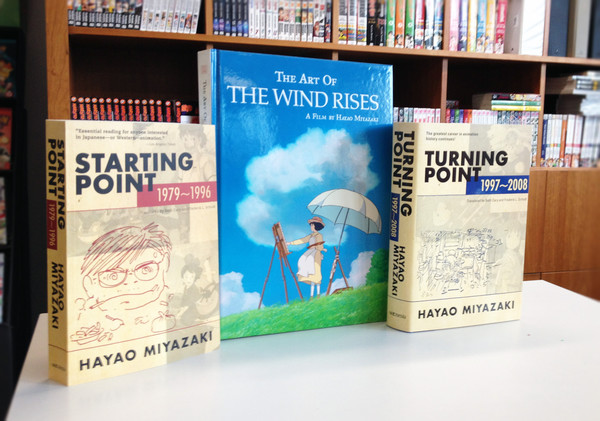 Starting Point: In the first two decades of his career, filmmaker Hayao Miyazaki laid the groundwork for his legendary movies. Starting Point is a collection of essays, interviews, and memoirs that go back to the roots of Miyazaki's childhood, the formulation of his theories of animation, and the founding of Studio Ghibli.

Turning Point: In the mid-1990s, filmmaker Hayao Miyazaki moved from success to success as his work found an audience outside of Japan. His animated films of the era, including Princess Mononoke, Howl's Moving Castle, and Ponyo, were internationally lauded, and Miyazaki won an Academy Award® in 2003 for his popular and critical hit Spirited Away.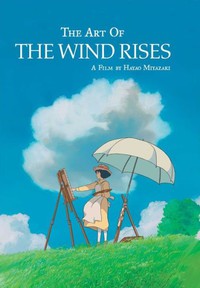 The Art of The Wind Rises: The Wind Rises is Miyazaki's love letter to the power of flight and the imagination, an examination of the rise of Japan's military might in the years leading up to the Second World War, and a call for worldwide peace and harmony in the face of destruction. This book captures the art of the film, from conception to production, and features in-depth interviews with the filmmakers.
For more information about these, and other great books from the Ghibli Library, visit VIZ Media's Website

Winners will be informed that they have won by e-mail. Non winning entrants will receive one, and only one, promotional regarding this contest and Viz Media's Hayao Miyazaki collection.
The Fine Print: Although unlikely to happen, Anime News Network reserves the right to cancel this contest at any time. Contest is open to any and all residents of the planet Earth and neighbour parallel dimensions, but prizes will only be shipped within the continental United States and Canada (elsewhere, you have to arrange to have it sent to someone living in the appropriate area, and they can send it to you.) Winners' names will be posted on AnimeNewsNetwork.com, their mailing addresses will be provided to our shipping agent of choice (ex: USPS) and no one else. Winners' addresses and e-mail addresses will be erased once the prizes have been shipped. Non-winners' names, e-mail and mailing addresses will not be given out to any one and will be erased once the promotional e-mail has been sent. Except as detailed above, non-winners will not be contacted, spammed or harassed in any way. We reserve the right to retroactively add new rules when and how we see fit.
---
discuss this in the forum (32 posts)
|
this article has been modified since it was originally posted; see change history