New York Anime Festival 2009

Yoshiyuki Tomino - You be the Interviewer

by Christopher Macdonald,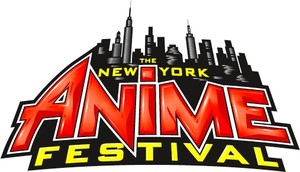 30 years ago, Yoshiyuki Tomino changed the anime industry with the original Mobile Suit Gundam, and in the 30 year since, Gundam has influenced a generation of fans and professionals around the world. Now, Anime News Network, the New York Anime Festival, Sunrise, and Bandai Entertainment are giving his followers across the globe the change to ask Tomino-san their deepest questions.
Yoshiyuki Tomino is attending the New York Anime Festival, Sept. 25-27 in New York City, and as part of his appearance at NYAF, he'll be doing a Q&A Panel with Anime News Network. Taking place Sept. 26, this panel will be a chance for fans in the room to ask Tomino-san questions, and - more than that - it will be an opportunity for fans anywhere on the planet to ask something to the Director of Mobile Suit Gundam.. That's right, you get to be the interviewer!
From August 26 to September 6, you can submit your questions to Tomino-san right here at AnimeNewsNetwork.com. Then, at NYAF, in front of a live audience, ANN will ask as many of your questions as we can.
We'll be taking question submissions in the forum, here. We also invite people to help us develop the most interesting possible set of questions by pointing out answers that may have already been addressed elsewhere, and by adding details to the questions. That's right, this is a collaborative Q&A panel, and you can help us make it the best Tomino Q&A session ever!
---
discuss this in the forum (90 posts)
|
this article has been modified since it was originally posted; see change history
back to New York Anime Festival 2009
Convention homepage / archives