×
remind me tomorrow
remind me next week
never remind me
Subscribe to the ANN Newsletter • Wake up every Sunday to a curated list of ANN's most interesting posts of the week.
read more
Japan Expo USA 2013

Viz Animation

by Lynzee Loveridge,
Senior manager of animation marketing
Charlene Ingram
and
Neon Alley
's director of programming
Kevin Kleinrock
were up bright and early for the Viz Animation panel on Saturday morning to talk about the company's upcoming releases and its Neon Alley line-up. Despite the 10 a.m. start time, the panel managed to pull in about 20 fans.
The panel dove right into its Neon Alley segment with an ad for Viz's 24-hour streaming service for
PlayStation
3, Xbox 360, and most recently, internet browsers. The service will be launching its "catch up component" soon for viewers who missed episodes. The service is available for $6.99 a month.
The panel moved to previews for the service's current line-up. Neon Alley is currently airing
Fate/Zero
,
K
,
One Piece
,
Tiger & Bunny
,
Blue Exorcist
,
InuYasha: The Final Act
,
Naruto Shippūden
,
Death Note
,
Vampire Knight
and more. The service is premiering
Tiger & Bunny the Movie: The Beginning
today, and will add
Puella Magi Madoka Magica
,
Magi: The Labyrinth of Magic
, and
Gurren Lagann
in October. Fans can also make programming recommendations on Neon Alley's official website, Twitter, and
Facebook
.
In upcoming DVD releases, Viz is releasing
Nura: Rise of the Yokai Clan
Part 2 on August 20, Bleach Set 18 in September,
Naruto Shippūden: The Lost Tower
will be released on September 17, and Naruto Shippūden box 16 will be released on October 6.
Ingram then cued up a
dub
trailer for the Tiger & Bunny television series. Both sets are currently available for purchase. Tiger & Bunny the Movie: The Beginning will be released on DVD and Blu-ray on October 1 with over two hours of special features.
The next trailer was for
Lagrange - The Flower of Rin-ne
set 1 which is available now. The second season will be released on DVD and Blu-ray this winter.
The following trailer was for
Berserk: The Golden Age Arc II - The Battle for Doldrey
. The film was released earlier this month and includes a live-action musical performance as a bonus feature.
A short trailer for
Zetman
was shown next. The series will be released on DVD and Blu-ray on November 5. The series is also airing on Viz's Neon Alley service.
Another series slated for release in November is the first set of
Accel World
. The series will be available for purchase on DVD and Blu-ray on November 26. Select retailers, such as
Right Stuf
, will bundle an "Art of Accel World" 48-page color art book with the DVD and Blu-ray releases.
Ingram then reiterated announcements from
Otakon
. The company will be adding the
Gargantia on the Verdurous Planet
television anime and OVAs to its line-up on Neon Alley,
Hulu
, and
VizAnime
.com. A DVD and Blu-ray release is scheduled for next year. The company is also adding the supernatural comedy
Blood Lad
which is currently streaming on VizAnime.com and Hulu. The show will be added to Neon Alley and released on DVD and Blu-ray next year. The final announcement is the Blu-ray and DVD release of
Rumiko Takahashi
's Ranma 1/2 martial arts comedy. The series will air in high-definition on Neon Alley this fall.
The panel then broke for a Q&A.
Do you have any plans to show stuff on Toonami and Netflix?
A: It is up to those networks to say what they want to carry. We want everything to be everywhere but it's up to them.
For on demand is there a chance for subtitle options?
We're not planning right now but we are considering it in the future. Subtitles are available on a lot of services including VizAnime.com
Would you guys ever consider doing subscription cards, like a one year pack that I can buy at a retailer?
We're working on that right now. We want to make sure the current model works. Remember, we're not even one year old yet. We do have gift subscriptions available online.
Which social media option gets fans the fastest and best response to their questions?
We answer everything. Everything is watched constantly, so there's never too much of a delay.
For the martial arts movies on Sunday, are they just old school or things like Kill Bill?
What we have right now is through partnerships that are more classic, but we are looking at other live-action type properties. It'll stay on Sunday but we're always looking for more options.
Are you guys going to add DVD player and USB support?
We're always looking at expanding apps.
Sentai is planning to release the Highschool of the Dead OVA, are you planning to show that on Neon Alley?
Stay tuned, there are no announcements right now.
You guys have a strong relationship with Aniplex, do you think you'll add Sword Art Online after its run on Toonami?
That's up to Aniplex. All of us in the anime industry are bros, so we work together.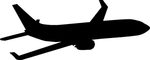 ---
this article has been modified since it was originally posted; see change history
back to Japan Expo USA 2013
Convention homepage / archives