Japan Expo USA 2013

Dark Horse

by Lynzee Loveridge,
Dark Horse manga editor Carl Horn hosted the company's 25th anniversary panel. Horn played through a slideshow introducing the company's publishing history of manga and comics. Dark Horse is the largest manga publishing company that doesn't exclusively publish manga and the third largest comic book publisher in the U.S.
Dark Horse had a professional relationship with the late Toren Smith and Studio Proteus. Horn recognized that Smith is the man responsible for his position at Dark Horse. The company will be holding a memorial panel for Smith at Anime Weekend Atlanta next month. Smith was responsible for getting the company a majority of its manga publisher relationships.
The company began with the 1988 publishing of the Godzilla manga by Kazuhisa Iwata. There are some titles the company never collected into graphic novels after releasing the singles. This includes Yasuhiko Yoshikazu's Rebel Sword, Mamoru Oshii and Kamui Fujiwara's Hellhounds Panzer Cops which inspired Jin-Roh, and Chronowar by Kazumasa Takayama.
Starting in 1993, Dark Horse began publishing some of their own comics in Japanese in the magazine Super Comic Maker. That same year, the company hired Adam Warren to create an American comic adaption of Dirty Pair. At the time, there was no existing Dirty Pair manga, so the comic garnered a number of Japanese fans.
The following year, Dark Horse launched what ended up being the longest running English-translated manga in America. Kōsuke Fujishima's Oh My Goddess was a controversial at the time of its release because it wasn't a violent, action-oriented series. Smith personally guaranteed that if the manga did not succeed, that he would pay back Dark Horse the costs for the series. Horn receives a larger variety of fan letters for this series than any other comic Dark Horse publishes.
In 1995, Dark Horse published Ghost in the Shell which was the first and only manga to make the cover of the now-defunct Wizard magazine. The following year, the company started releasing its second longest-running series, Blade of the Immortal. Horn stated that Dark Horse doesn't plan to "unflop" the manga because fans have read it flipped for such a long time and he respects their dedication to the title.
In 1999, Dark Horse started an Eisner Award winning streak and launched the Star Wars manga by Hisao Tamaki. The next year introduced the company's best selling title, Lone Wolf and Cub. The series has sold approximately 1.1 million copies since its launch. Dark Horse also premiered the Akira manga by Katsuhiro Otomo in its original black-and-white edition that same year. Epic published the title previously in a colorized edition with input from Otomo. Prior to Viz's Weekly Shonen Jump, Dark Horse launched its compilation magazine Super Manga Blast in 2000. The magazine lasted for about five years before folding.
In 2002, Dark Horse published Osamu Tezuka's Astro Boy and followed it up in 2003 with the company's first direct-to-tankobon series Berserk and Trigun. Another first came in 2005 when Dark Horse published its first Japanese novel: Vampire Hunter D by Hideyuki Kikuchi and Yoshitaka Amano. The company recently released Amano's first solo novel Deva Zen internationally. The book has not been released in Japan yet.
Dark Horse published CLAMP's Clover, its first shojo manga, in 2009. Horn stated that CLAMP keeps all of its art in a climate controlled vault and is one of few artist groups that do so. The group offered to loan Dark Horse its art so the company could scan it themselves but it made them "too nervous" and they asked CLAMP to scan the art instead.
The same year, Dark Horse began its Evangelion program which includes the Neon Genesis Evangelion: The Shinji Ikari Raising Project manga by Osamu Takahashi. Horn commented that some of the series' spinoff manga have lasted longer than others.
Last year, the company licensed the Oreimo manga adaptation by Tsukasa Fushimi and Sakura Ikeda. Horn thinks fans can relate to Oreimo because they know how it feels to have to hide their love of anime and manga from friends and colleagues.
In the next few months, Dark Horse will release Blood Blockade Battlefront volume 4 by Trigun creator Yasuhiro Nightow, Neon Genesis Evangelion: The Shinji Ikari Detective Diary volume 1 by Takumi Yoshimura, Blade of the Immortal by Hiroaki Samura, the final volume of Oreimo, Trigun omnibus 1, Lone Wolf and Cub omnibus 3, Oh My Goddess! volume 45, Berserk volume 37 by Kentaro Miura, The Shinji Ikari Raising Project volume 13, Hatsune Miku: Unofficial Hatsune Mix omnibus by Kei, The Art of Katsuya Terada, New Lone Wolf and Cub by Kazuo Koike and Hideaki Mori.
Horn announced one new license at the panel. The company will release Shirow Masamune's Battalion art book. It will be released February 19.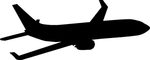 ---
discuss this in the forum (3 posts)
|
this article has been modified since it was originally posted; see change history
back to Japan Expo USA 2013
Convention homepage / archives