Interest

World Cosplay Summit 2012's Team USA Chosen (Updated)

posted on by Egan Loo
"Coconut Bubble Sex Cosplay" group performs as Princess Tutu characters
---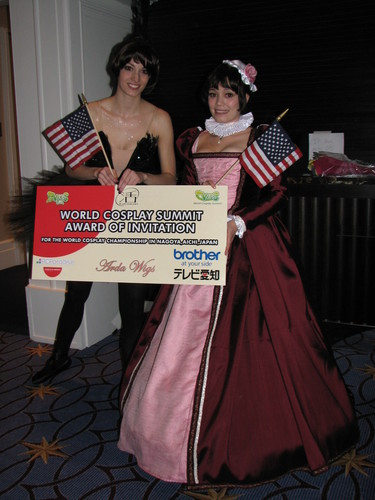 A duo who goes by the name "Coconut Bubble Sex Cosplay" won the American regional rounds for this year's World Cosplay Summit on Saturday. Katie (left) and Diana (right) performed as characters from Princess Tutu at Katsucon, the host of this year's U.S. preliminary rounds. The two earn a free trip to Japan for the finals, US$300 in wigs from Arda Wigs, and US$250 in cash from Katsucon.
"Cupcake Cosplay" placed second among 22 teams with Ah! My Goddess:

Coming in third place was Bejitaballz with Revolutionary Girl Utena: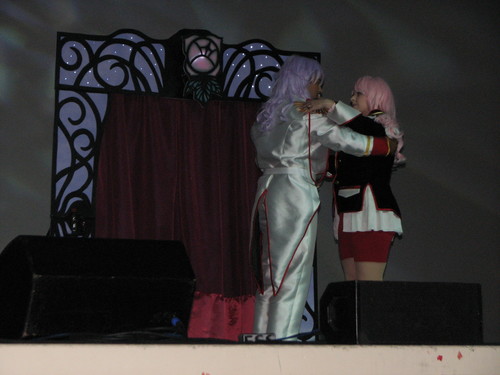 This year marks the 10th anniversary of World Cosplay Summit. As in previous years, the finals will be held in Nagoya, Japan. At least a dozen different countries are scheduled to take part.
Update: ACParadise posted Team USA's winning skit from Katsucon. Thanks, dragonmastr.
---