Let's Go To Tokyo: Day Four
by Bamboo Dong,

I've never been outside Tokyo's metropolitan areas before, so I was thrilled when Evan from PacSet told me he was taking a group to Mt. Nokogiri. Located in Chiba Prefecture, it's the site of the vast Nihon-ji temple area, known for its two large Daibutsu (large Buddha) sculptures. While the temple was founded in 725, other aspects of it, such as the Daibutsu and the Arhat have been created over the years.

The town the mountain is situated in lies across Tokyo Bay from Tokyo proper, so it can be accessed a number of ways, including a ride down to Hamakanaya Station. Or, you can do what we did, which was to take a train to Keikyū Kurihama Station via the Keikyū Kurihama Limited Express train, enjoy a pleasant bus ride down to the port, and hop a ferry across the bay. Fun note for history buffs, Kurihame is the site where Commodore Matthew Perry first set foot in Japan, opening the country to Western trade. The location is commemorated by Perry Park, which also has a monument to the landing, a small museum with historical artifacts, and a model of Perry's ship.

The train ride to Kurihame is beautiful, too, for those interested in seeing life outside the sprawl.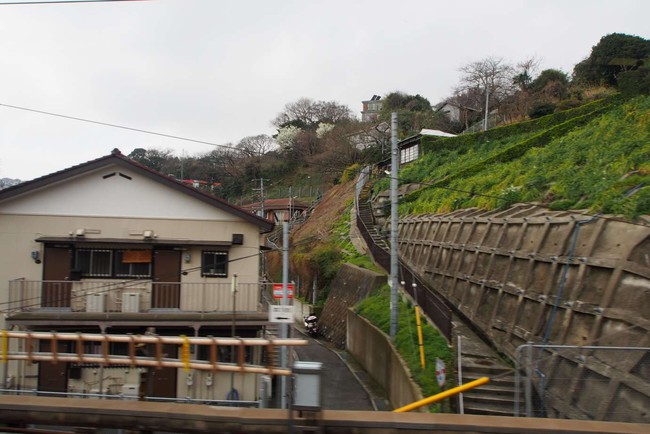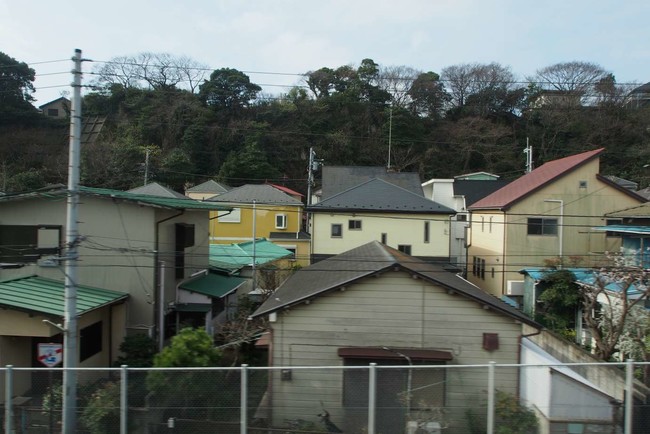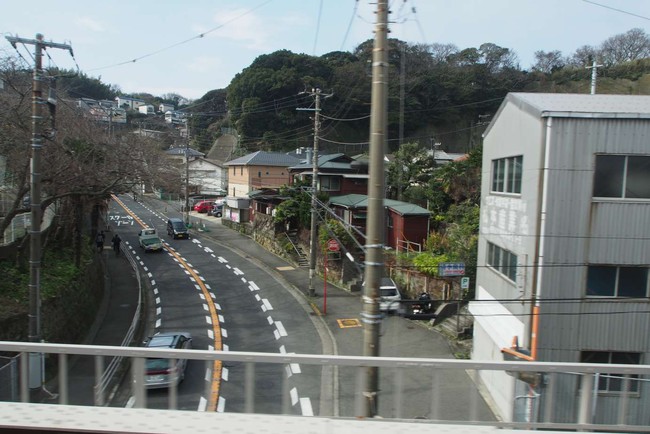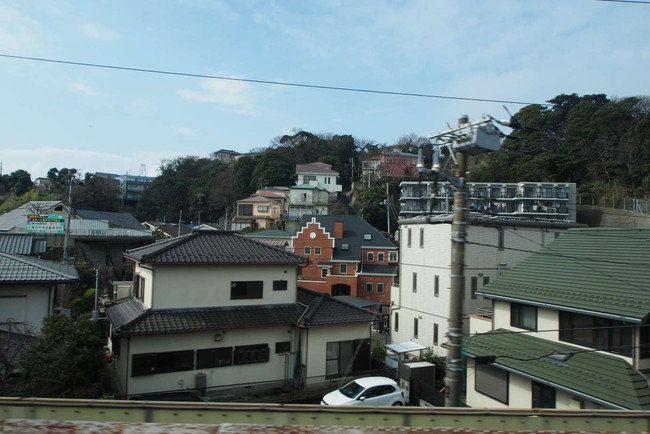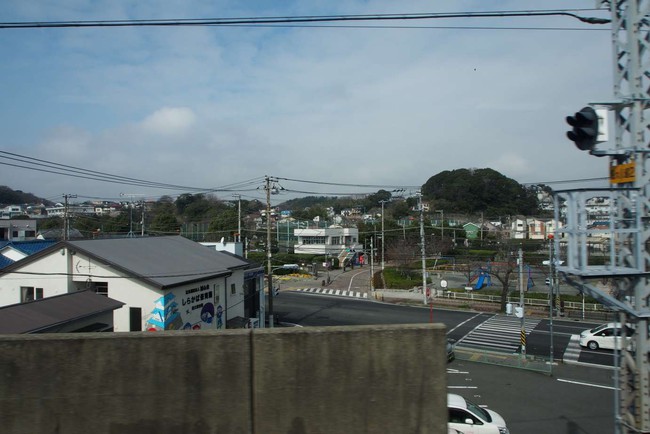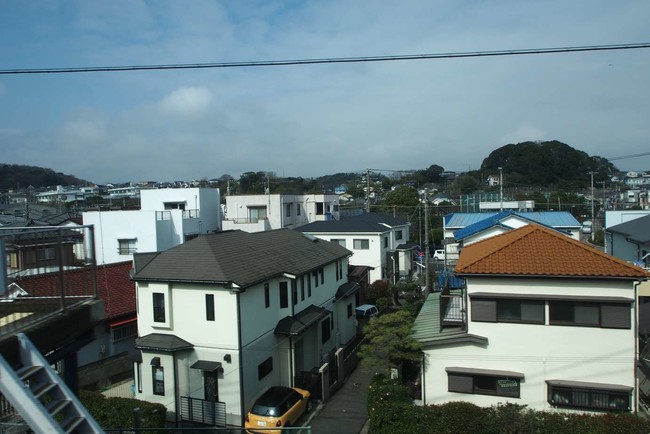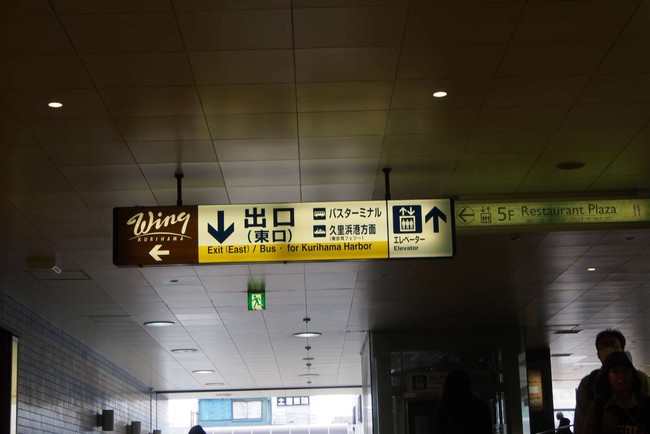 The ferry trip from Kurihame to Kanaya isn't bad, either, and affords beautiful views of the bay. On clear days, you can supposedly see Mt. Fuji, but it was too cloudy when we went.


A Dragon Ball-esque bouncy ball vending machine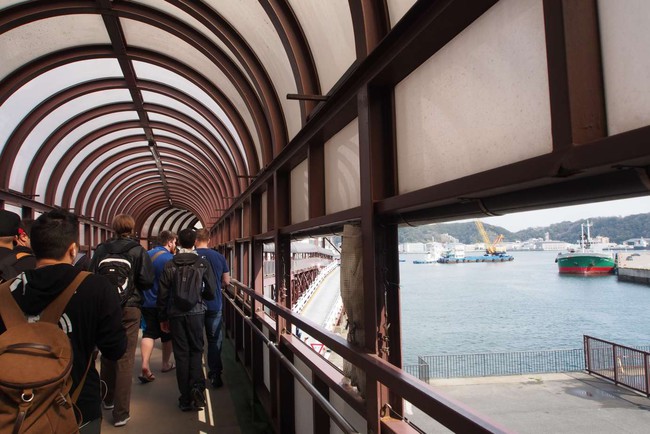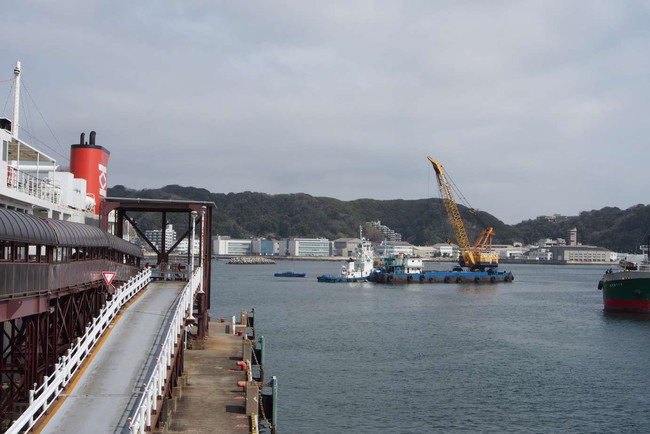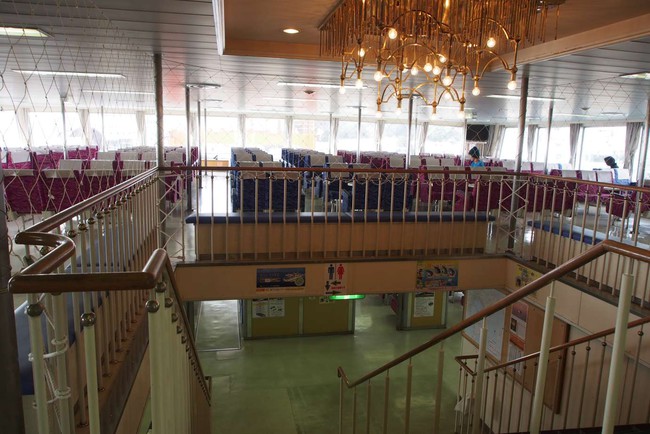 The inside of the massive ferry. This is the kind of ferry that can take cars on it. It's like a floating hotel lobby, complete with a couple of food shops.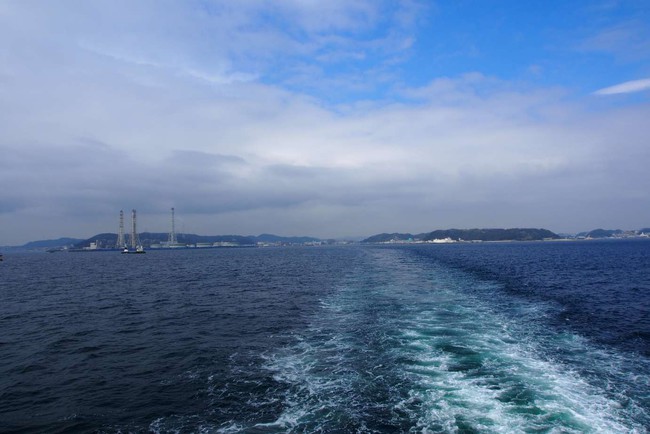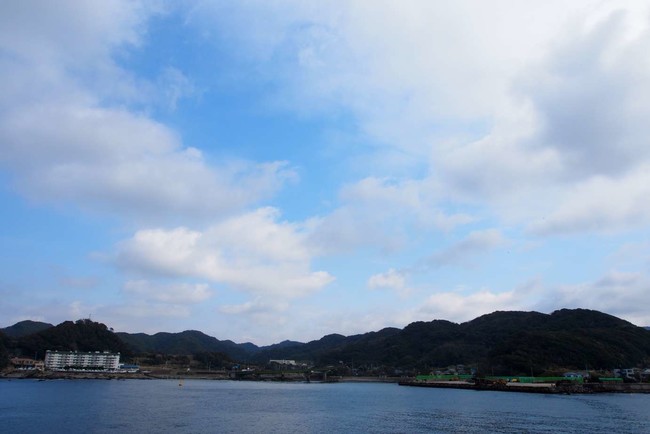 Gorgeous!
At the ferry landing, visitors can check out The Fish, a complex that has a fish market, groceries, local gifts (including local craft beer(!) and character goods for Chiba's strange peanut-cat mascot, inspired by the crop Chiba is best known for), a baumkuchen bakery, and a restaurant that serves a killer sashimi boat with mind-blowing fresh prawn.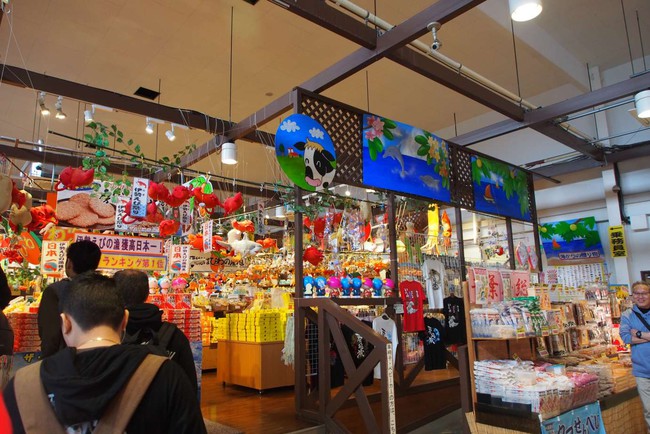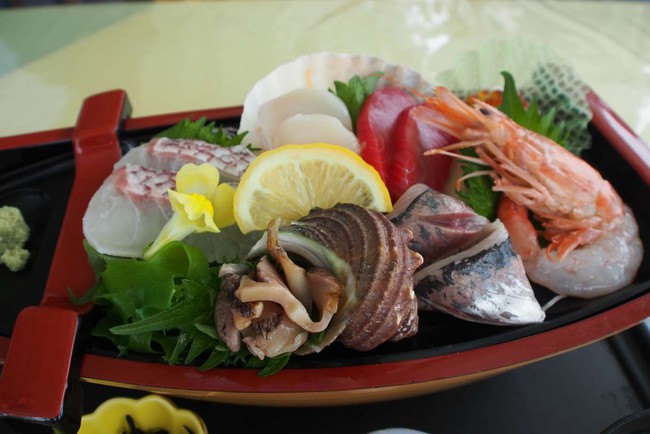 Baumkuchen
Our scenic walk up to the Mt. Nokogiri ropeway: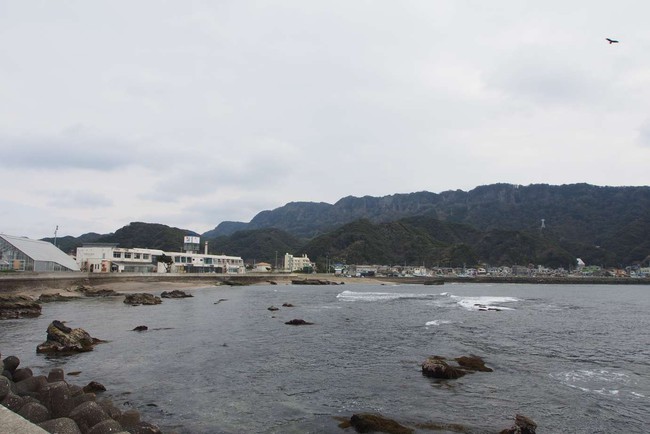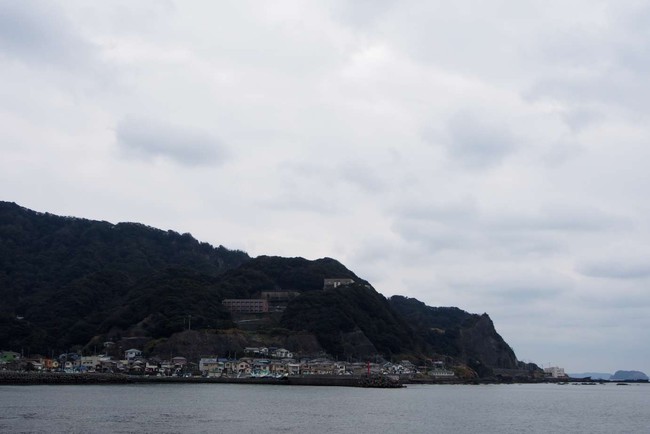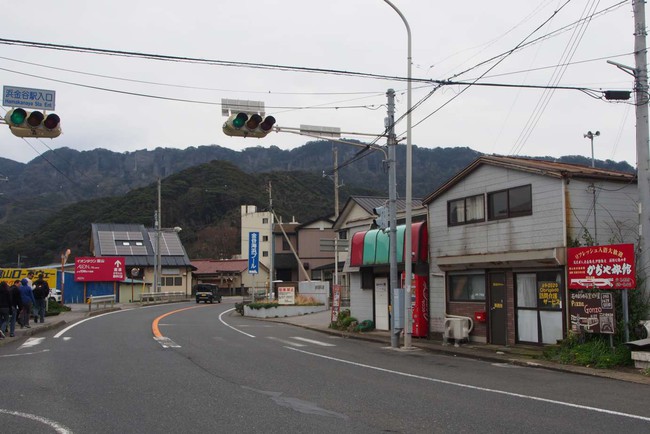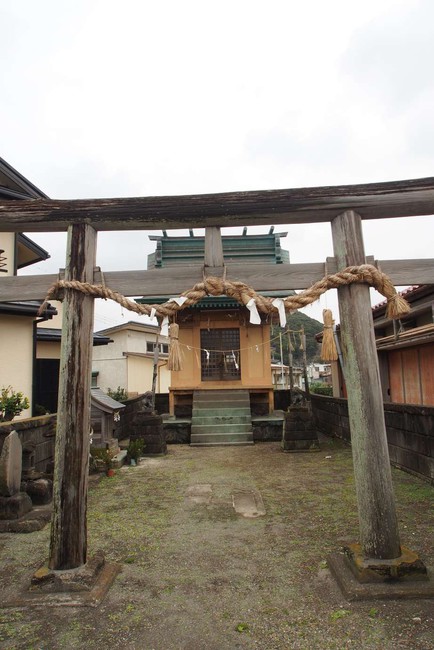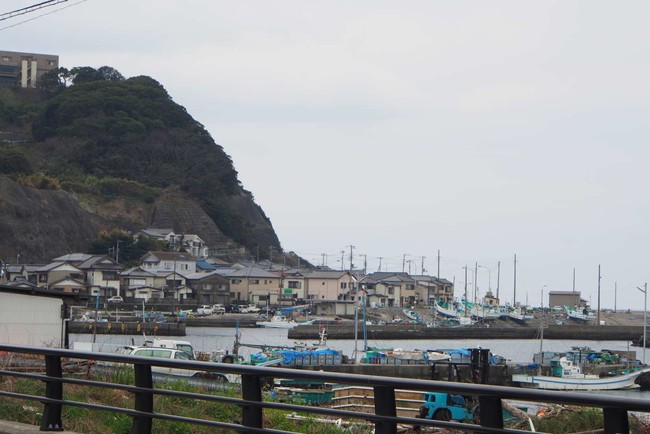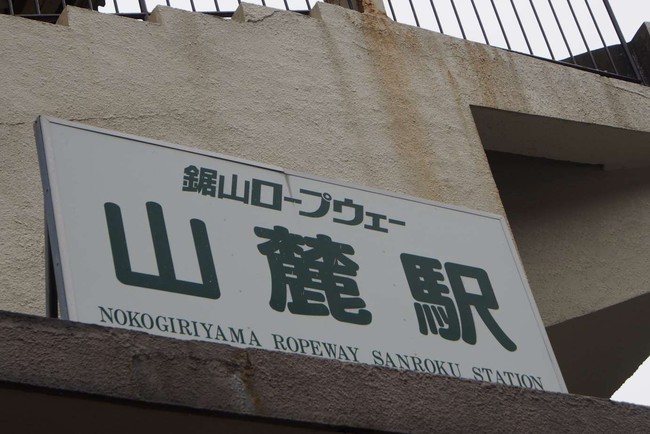 One-way tickets for the ropeway cost 450 yen, while round trip tickets cost 830 yen. To be honest, I'm not entirely sure how you get down aside from the ropeway, but I assume there's a road. Once you get to the top, there's a small cafe and gift shop which sells souvenirs (ropeway car-shaped cookie boxes, more peanut cats).
I want to take a quick tangent to point out to cat lovers that there are a few feral cats that roam the cafe area (I discovered later that they'll beg for odango, and probably anything else edible). They are insanely cute. As I was lurking around one of the cafe's observation decks, I overheard a small child deliver the most killer pun I'd ever heard: "Ahh! Nekogiri-yama!" Well played.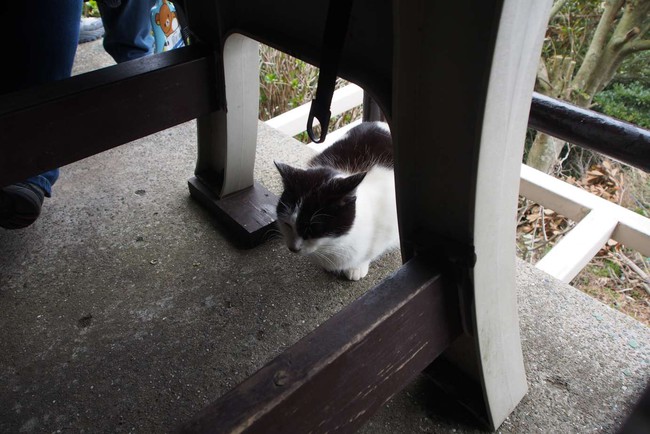 To see all of Mt. Nokogiri's sights, especially Nihon-ji temple, be prepared to walk. There is a lot of walking, most of it stairs. However, if you don't want to, or aren't able to, you can stay at the ropeway landing and still get some killer views of Tokyo Bay and Kyonan, Chiba. Again, on clear days, you can see Mt. Fuji.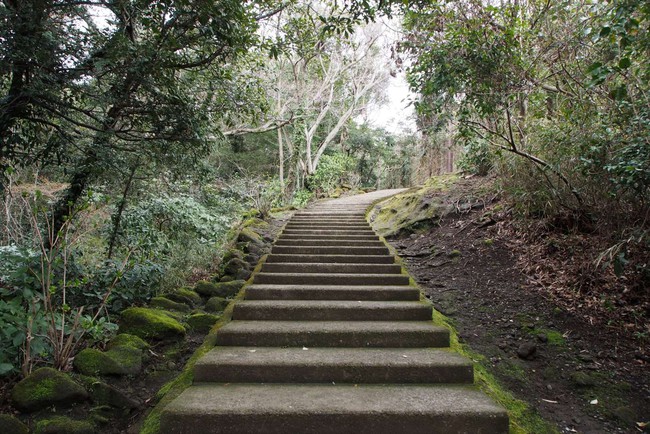 Lots and lots of stairs. My legs were dead by the time Anime Japan rolled around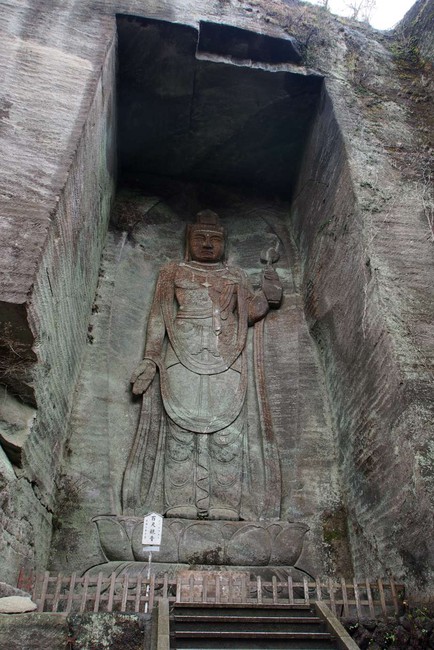 The Hundred-shaku Kannon (Guanyin or Avalokitasvara, the Goddess of Mercy). 100-shaku converts to roughly 99 feet, which makes this an impressive sight to walk into.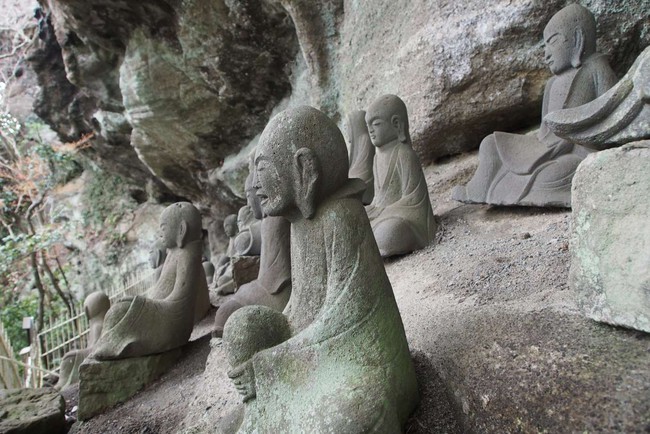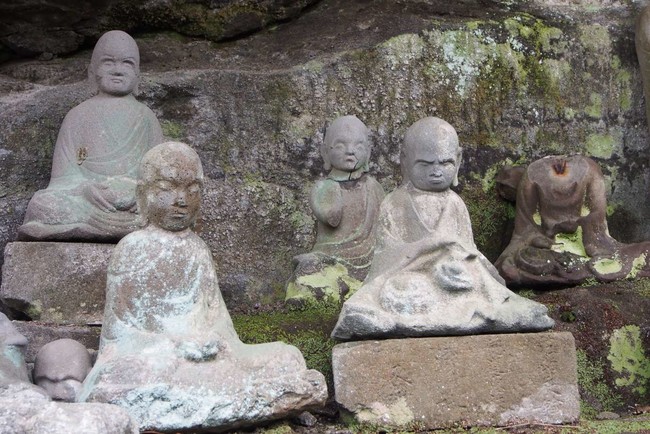 Just a few of the ~1,500 Arhat statues placed around the Nihon-ji temple complex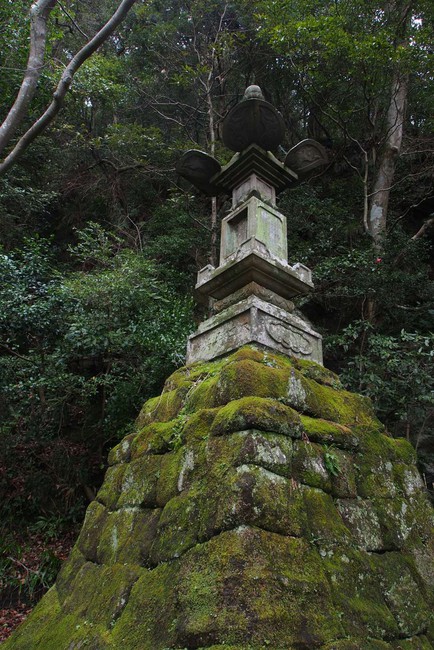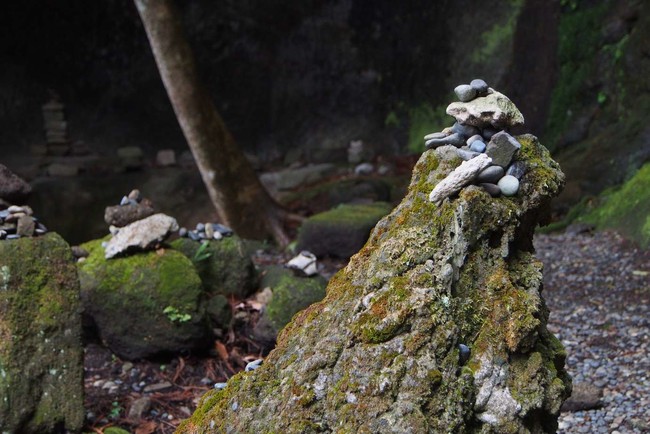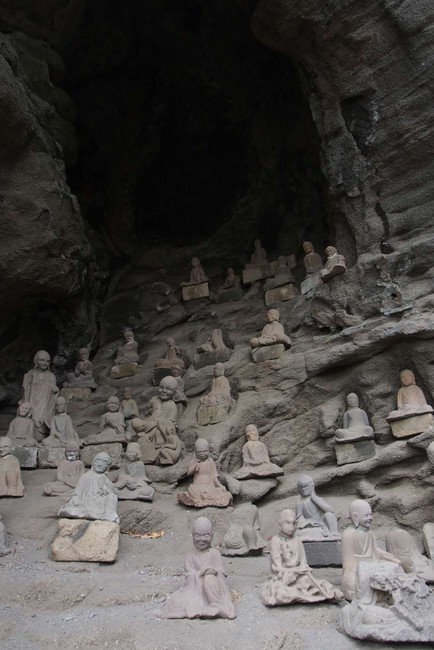 Yakushi Nyorai, the buddha of healing.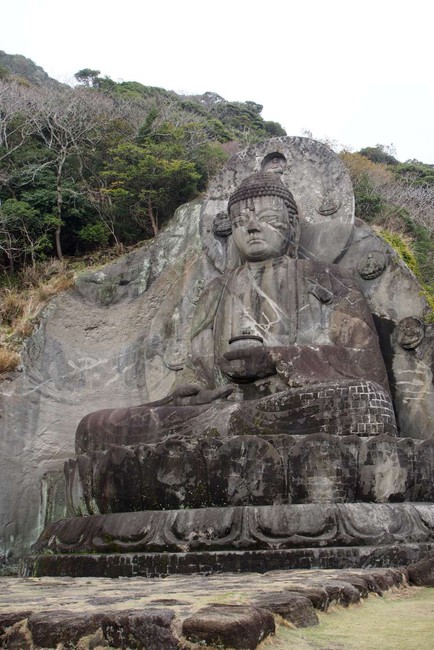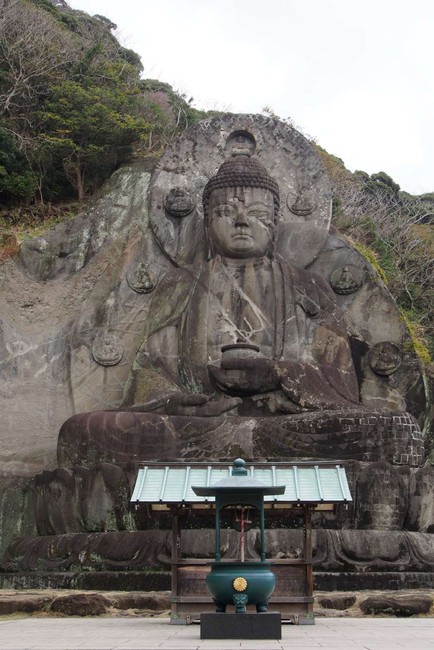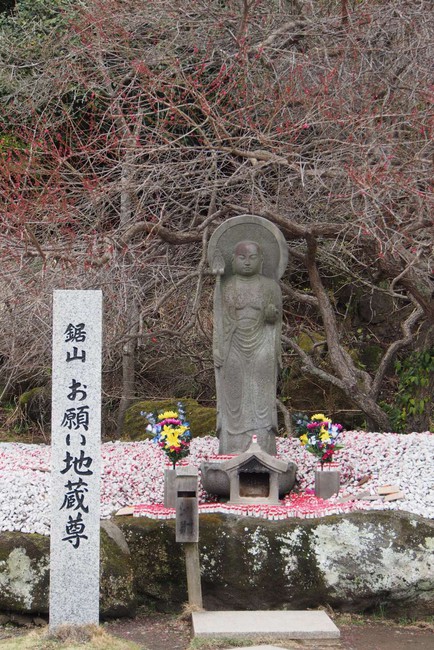 Back at the cafe, you can buy odango that are covered in your choice of sauce and roasted over a flame. After climbing a ridiculous amount of stairs, it totally hits the spot. Bonus: cat friends.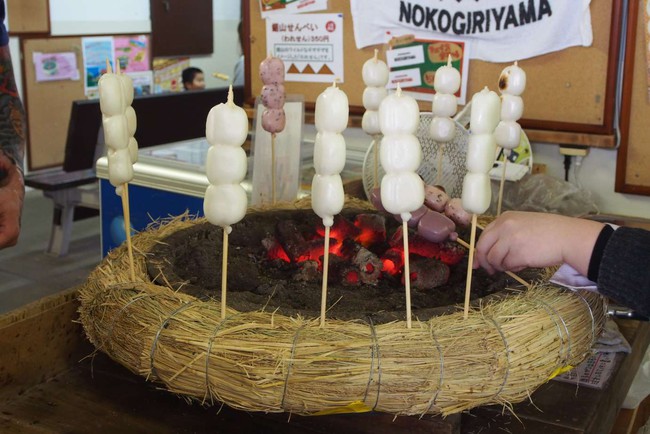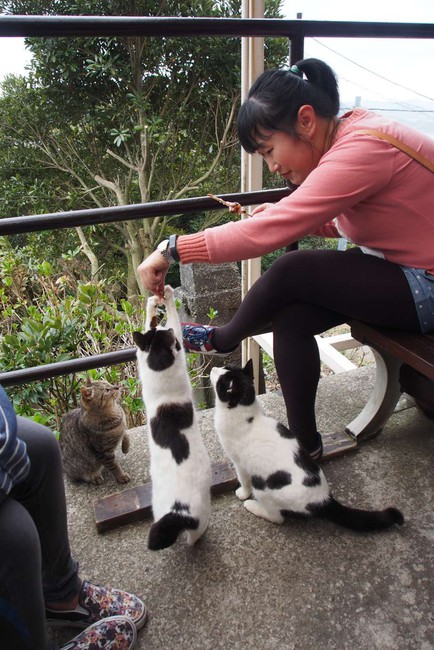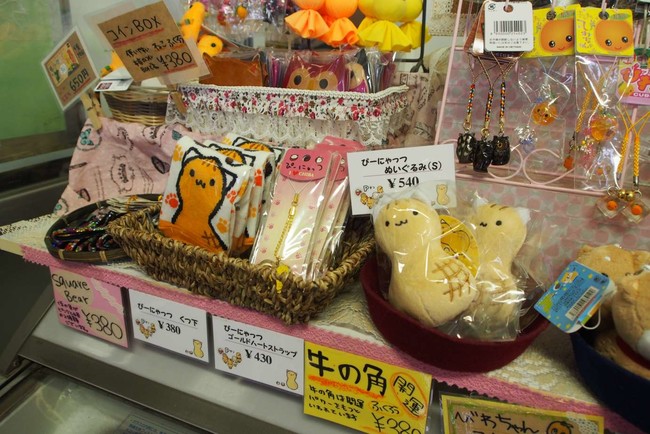 Some peanut cat mascot goods



A Yokai Watch collaboration
While the trip does involve a lot of steps and a lengthy commute, it's absolutely worth it to take a day out of your schedule and make the voyage. We left Tokyo proper around 8:30 AM and made it back by 6:30 PM, so you'll still have plenty of time to grab dinner and see the sights. Plus, the trip involves a long stint on a commuter train, so if you're lucky, you might just make some friends. Our journey back ended on a high note, with one of the kids from a local boys' high school soccer team all too thrilled to chat with us about soccer, Carly Rae Jepsen, Japanese model Rola (whose Sailor Moon video had our train car singing the Sailor Moon theme song), and teach the Canadians in the group the meaning of oppai. And that's part of what makes travel so fun.
You've already seen my Day 5 coverage, the two-part Anime Japan gallery, so the next update will be Day 6, my last full day in Tokyo (sad face).
Day One / Day Two / Day Three
---
discuss this in the forum (7 posts)
|
this article has been modified since it was originally posted; see change history