Let's Go To Tokyo: Day Three
by Bamboo Dong,

The start of my third day wasn't exactly thrilling—I had to change hotels so that I could be closer to Tokyo Big Sight, where Anime Japan will be taking place this weekend. The upside is that it did give me the excuse to swing over to Odaiba on the Yurikamome Line, a fully-automated train that does a meandering loop around the island. It's surprising how small the Gundam looks when you're viewing it from a distance, though.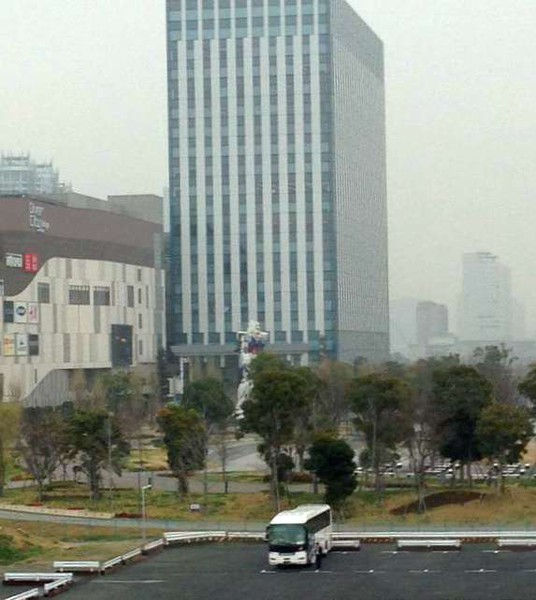 In my mind, I always thought it'd be the height of the building behind it.
It was also cool being able to walk past Tokyo Big Sight early, before all the crowds get there on Saturday. It's goofy to get excited over a convention center, but Big Sight has made so many appearances in anime and manga that it's hard to not get excited about it. Just knowing that it's also the venue for events like Comiket gives me a little nerd tingle.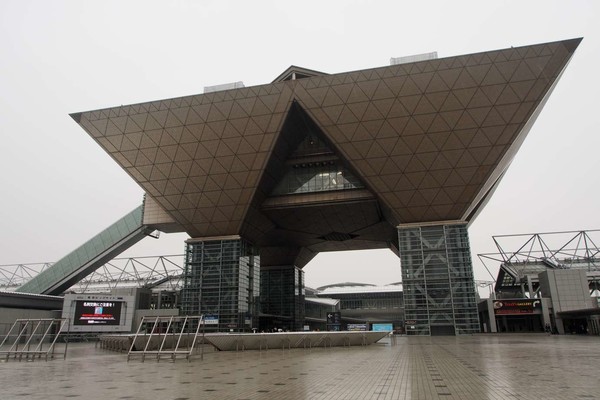 Although the convention hasn't started yet, advertising has already popped up on the pillars that line the walkway from the Kokusai-tenjijō Station, which services the Rinkai Line, and Tokyo Big Sight.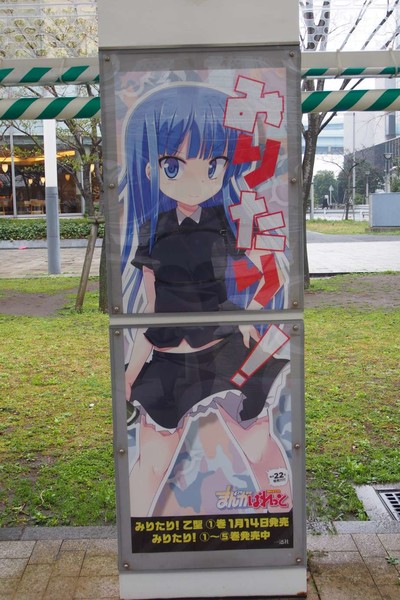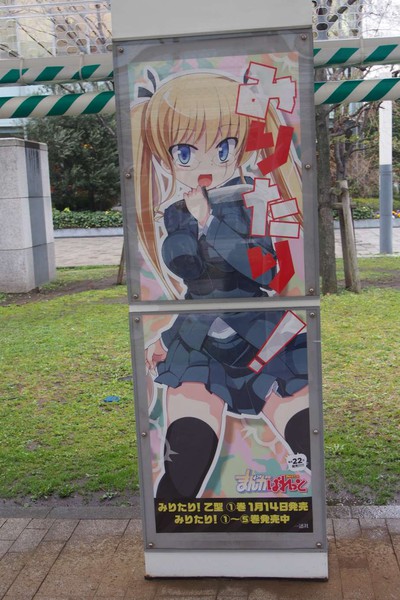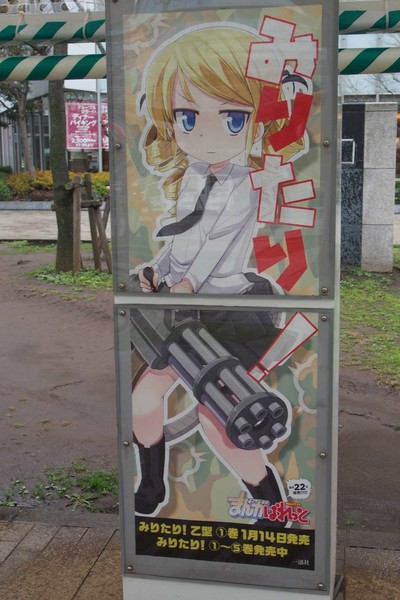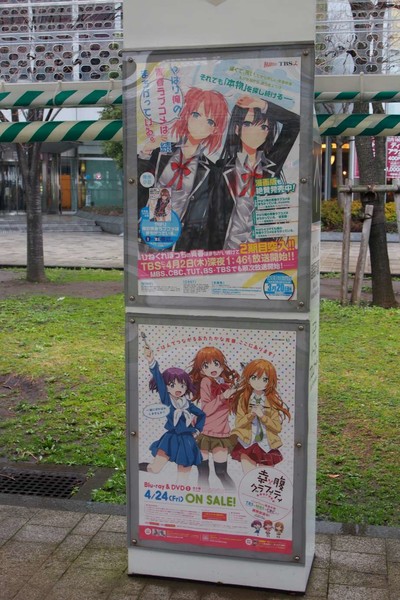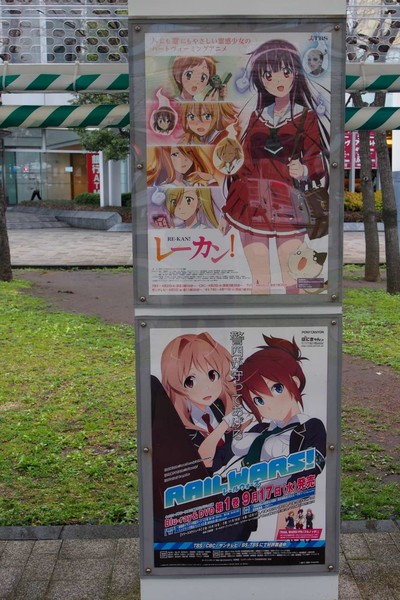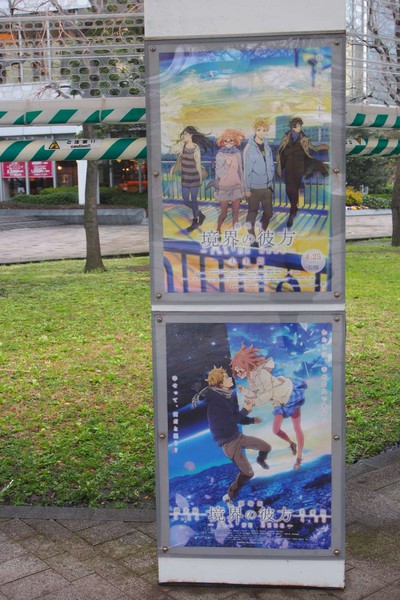 Appropriately, the subway station is lined with ads, too. It's a side-effect of being an American anime fan that it feels like such a novelty to see anime being advertised in ordinary places like train stations. We have giant billboards for other pop culture stuff like Hollywood movies, but that's true of any movie-loving country—what we don't have is posters shilling the Heroic Legend of Arslan.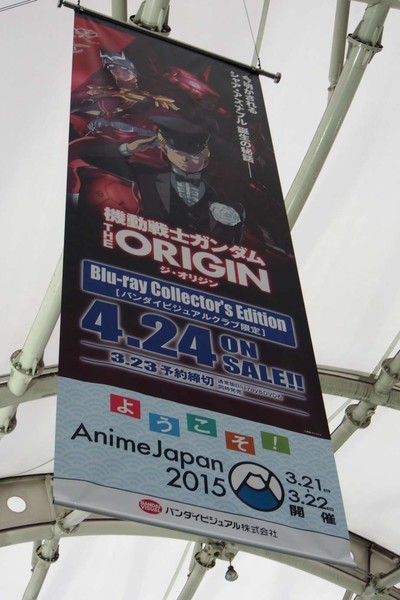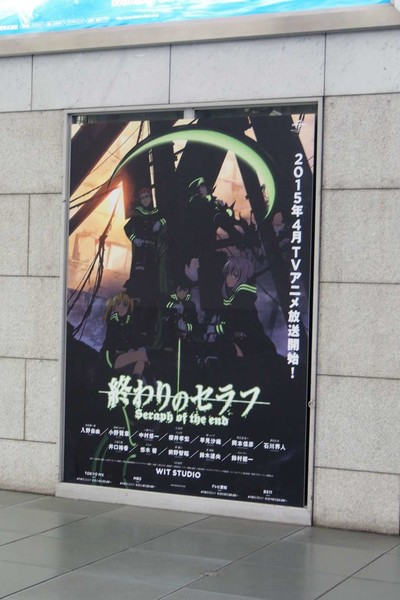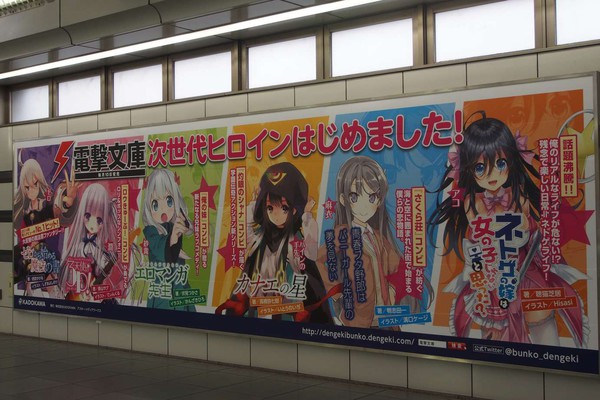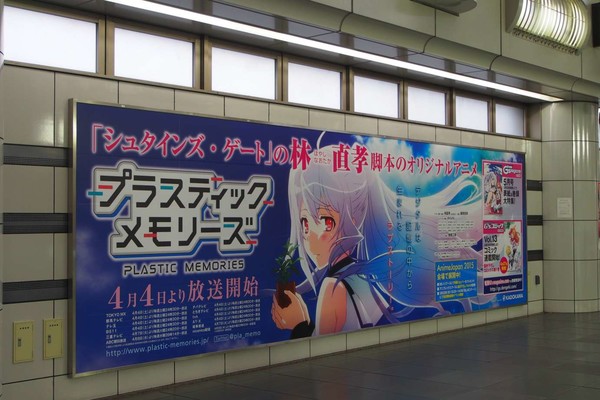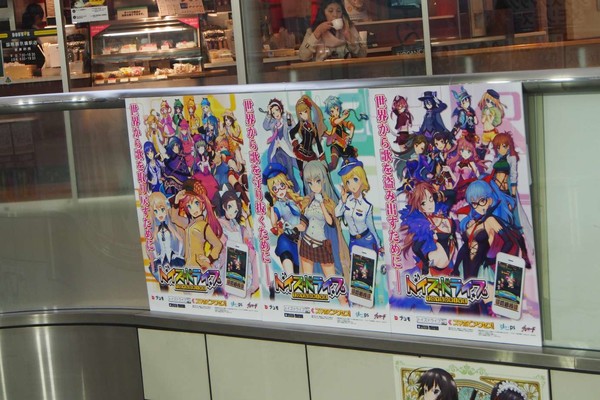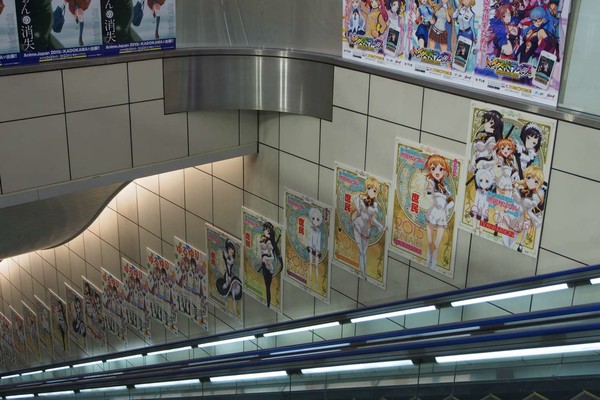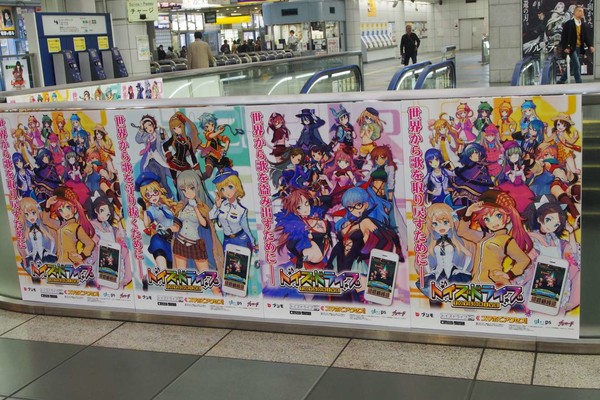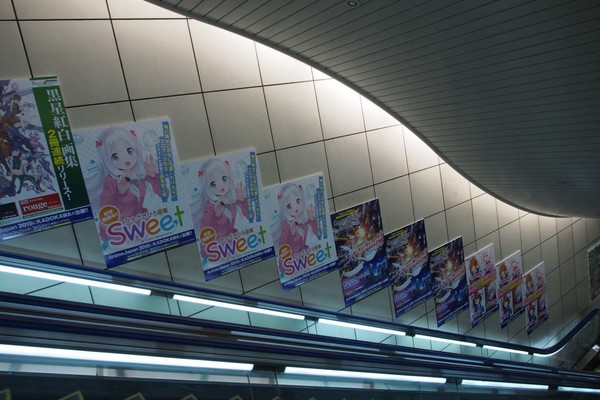 Incidentally, the Lawson adjacent to the train station was also packed to the gills with anime merchandise (with dozens of gachpon machines outside). I'm not entirely sure if it's because of Anime Japan, or if that Lawson just happens to permanently be one of the "participating stores" that we talk about whenever hear of new Lawson anime campaigns. It had all the stuff you normally only read about in the Interest feed, from The [email protected] Cinderella Girls tea, to Lawson-exclusive character goods, to artwork of characters dressed in the chain's uniforms. (Other convenience store chains run tie-in campaigns too, but this is the first of any chain that I've run into with this high density of anime goods.) Since I'd been here, I'd seen a few stray KanColle clear files here and there, but nothing quite like this. Ironically, it was one of the least useful Lawsons I'd ever been in, since most of the shelf space is occupied by anime tschotskes, which kind of defeats the purpose of a conbini.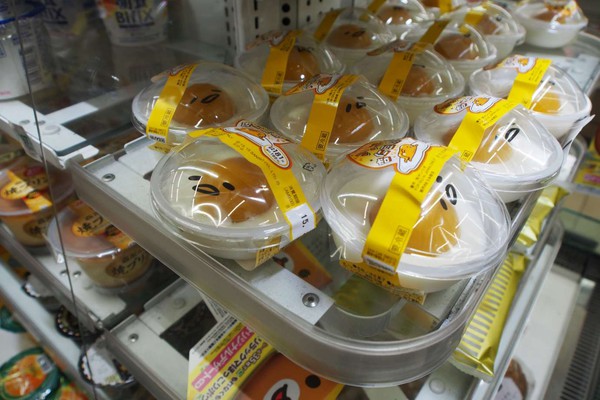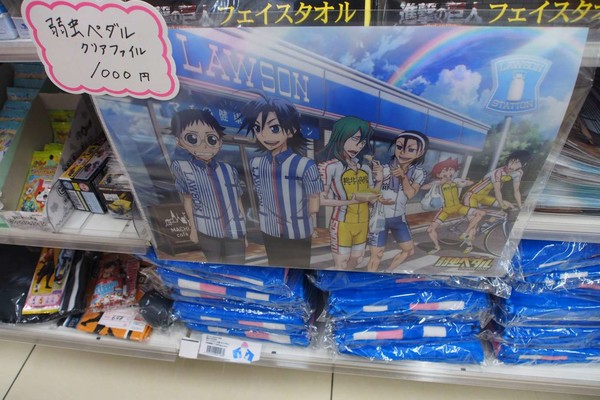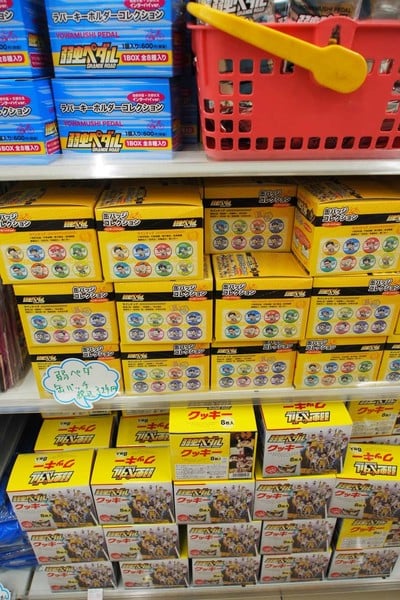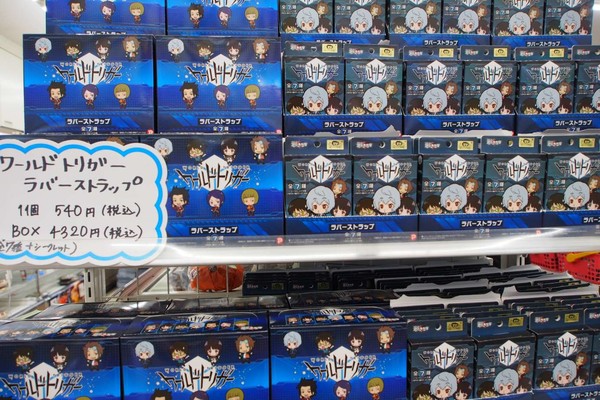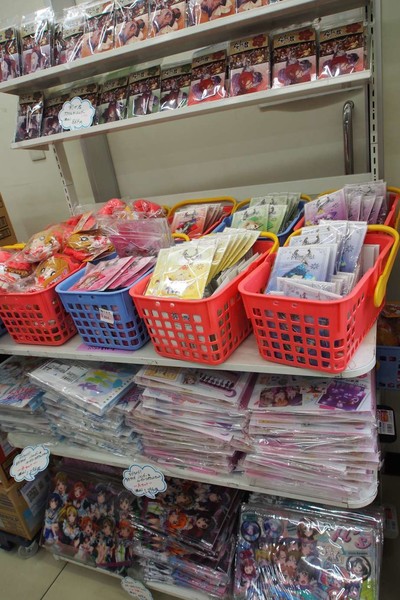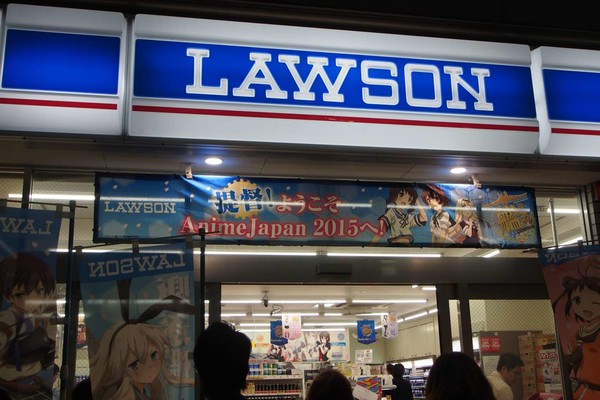 Later that night; the advertisements are in full force.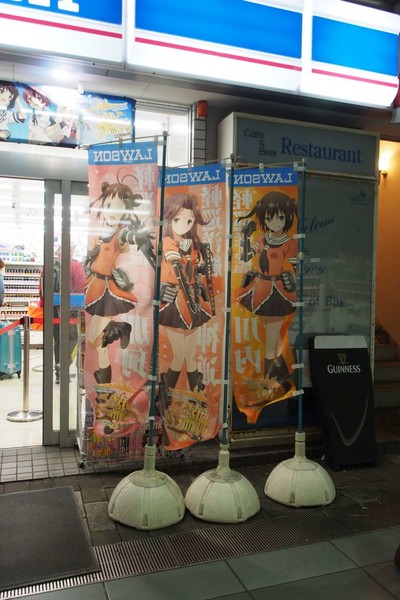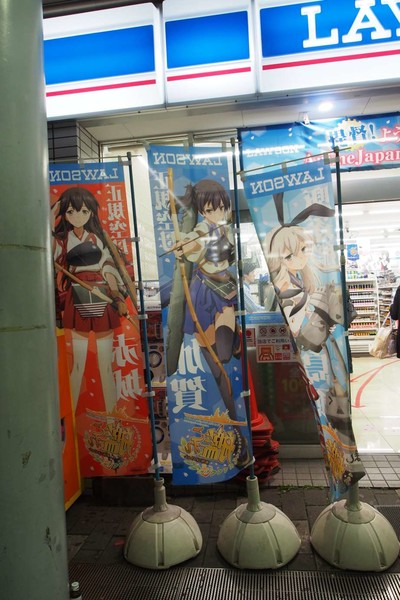 In any case, my goal for the day was to seek out some of the more local spots in Tokyo, which is something I haven't ever really had the chance to do. Normally when I visit, I stick to the touristy areas and busy shopping centers. I certainly have a good time—I can't imagine going to Tokyo and not swinging by Akihabara to feed my inner nerd—but I never stray too far off the beaten path.
It helped that I had a knowledgeable guide. My college classmate Benjamin Boas has been living in Tokyo for eight years now, and he lives in an apartment not too far from Nakano Station. He actually just published a book of comic essays from Shogakukan detailing his experiences with Japan through the eyes of an anime and video game fan.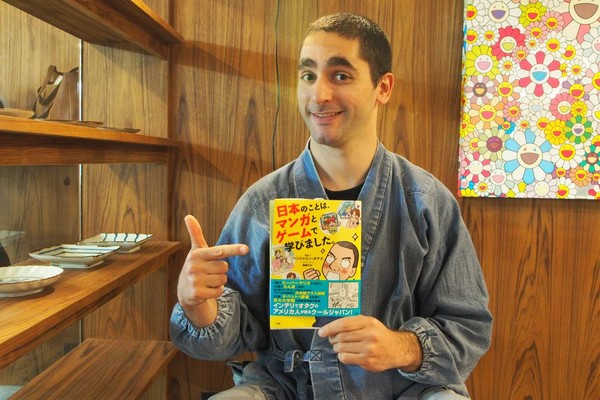 Everyone say, "Hi, Ben!"

I'd never spent too much time in Nakano before, other than at the massive warehouse megashop-olis known as Nakano Broadway, which feels a lot like rummaging through dozens of storage units cluttered with anime toys.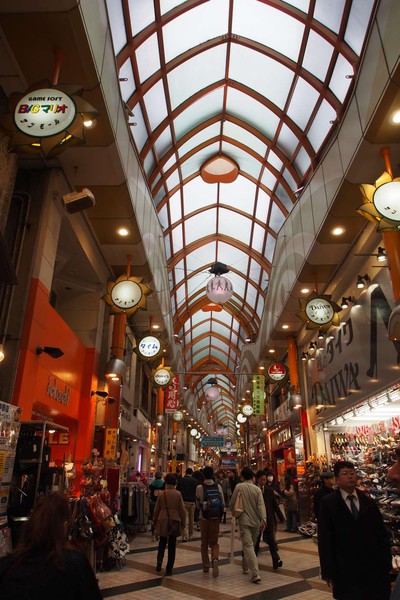 The beautiful Nakano Sun Mall, which is filled with shops, fast food restaurants, and other food vendors. It all leads to...



Nakano Broadway!
It's not just rows and rows of anime shops, though. The building is also home to other establishments, like this unassuming little print shop, which not only makes custom smartphone cases and keyboards, but also takes print orders for doujin. You can see an example of their ordering schedule from last year which details how many, and what kind, of orders they can fulfill if the buyer wants to get their books by Comiket.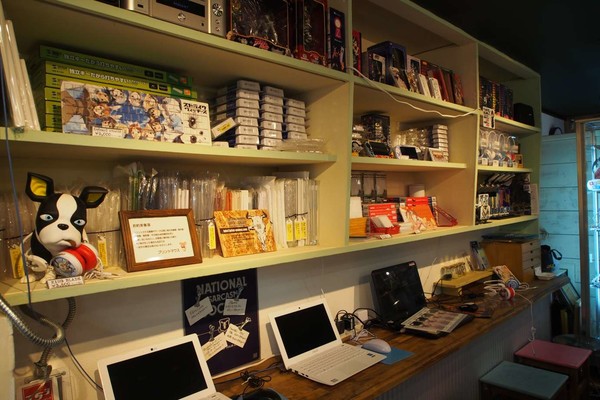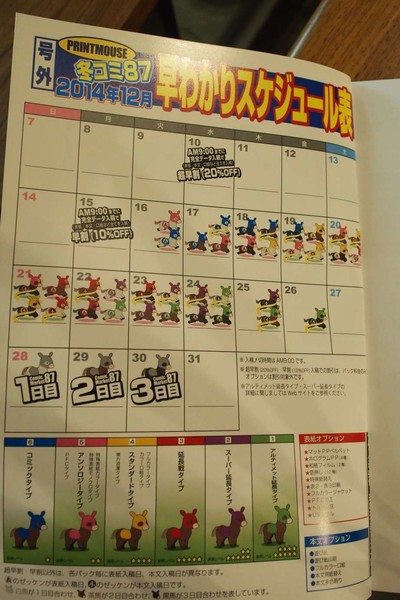 There's restaurants, too, including a great space called Bar Zingaro, which serves up coffee, fancy Colas, and Japanese craft beer. As a beer aficionado, there's nothing more exciting than seeing a place that doesn't just serve the Asahi/Sapporo/Kirin trifecta.


For when you get tired of scouring for anime merchandise
In the same way that I found Harajuku irresistible to wander aroud, I was likewise entranced by Nakano. But whereas Harajuku is more hip, urban, and Western-fused, Nakano has a lot more traditional-looking spaces. If you like staring at buildings, the tiny side streets have treasures galore. Many are occupied by small restaurants like izakayas and wine bars.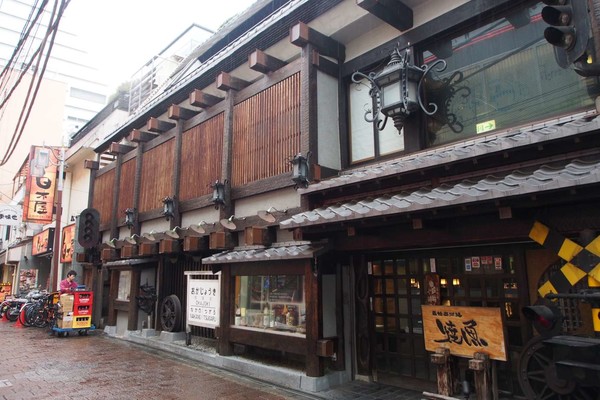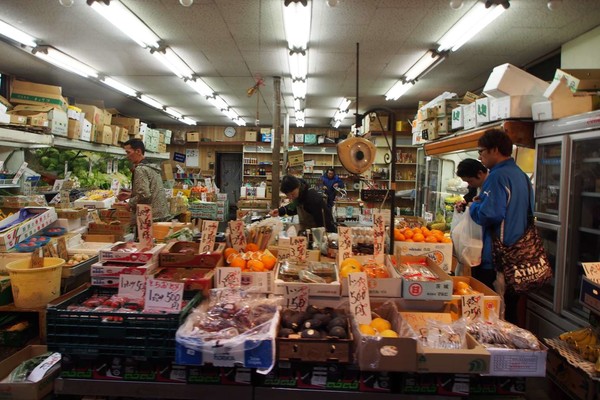 Hey, a grocery store!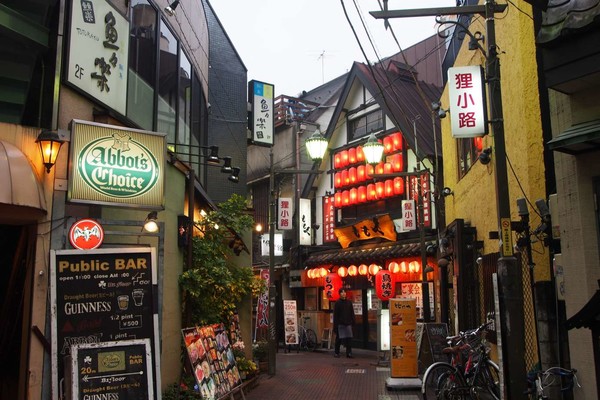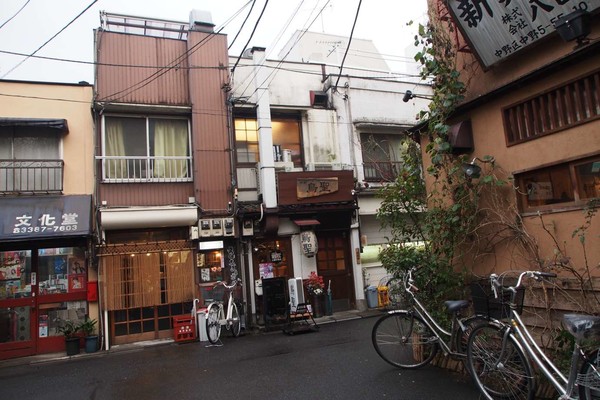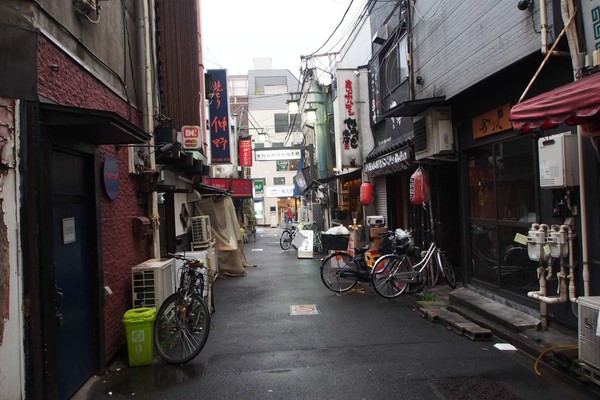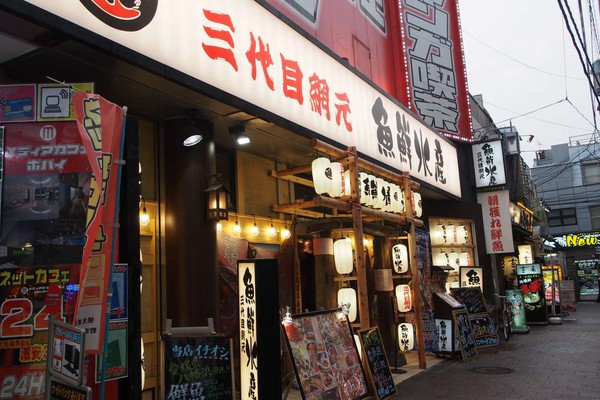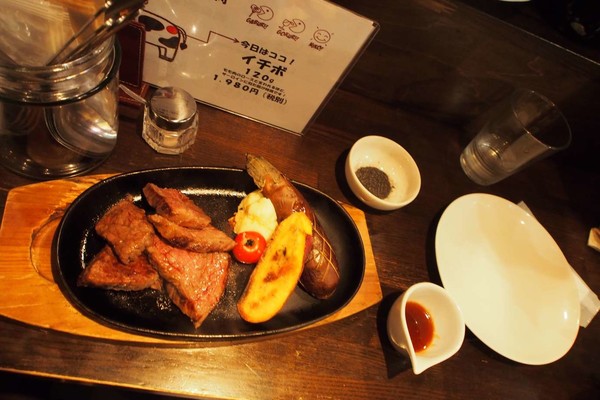 I was lured into this place because of the mouth-watering smell of grilled meat. This was a pricey plate of marbled, fatty beef cut from the thigh, which was like an explosion of fragrant butter in my mouth. I wanted to marry it.


But not all the side shops are teeming with delicious foods. Scattered amongst the shops are signs of otaku life, like this incredible anisong karaoke bar, Anison Karaoke Bar Z. It's located in a basement, and it's the most fun you'll have for an hour if you feel like throwing down a cover charge (deeply discounted for women), getting tipsy, and singing anime songs. In fact, all they have is anime songs. But unlike the places with private karaoke rooms that populate Japan, this karaoke bar is more like an American-style bar on karaoke night. Meaning, if you want to croon an anime song, be it Evangelion, Love Live, or Mazinkaiser, you have to do it in front of the crowd. Luckily, everyone is more than happy to clap and sing along. Bonus: if you want to cosplay, you totally can, because the waitresses are cosplaying too.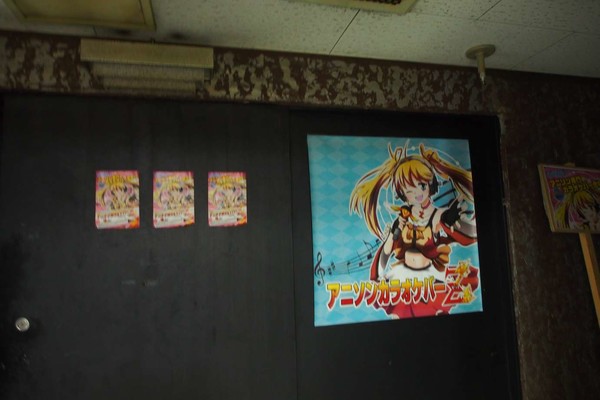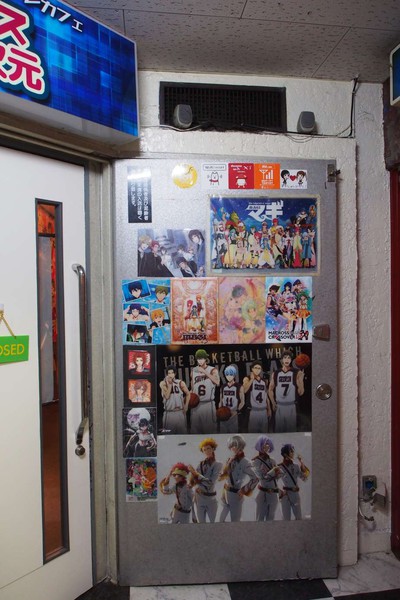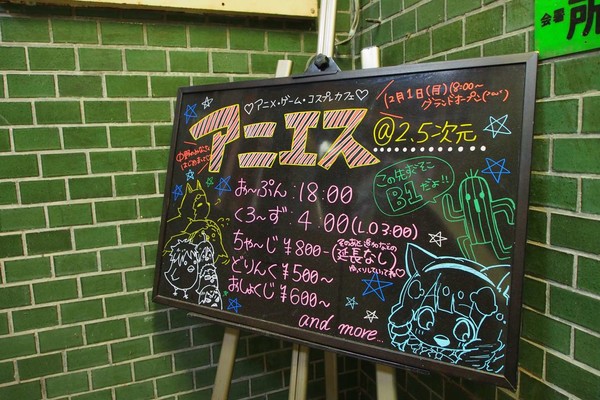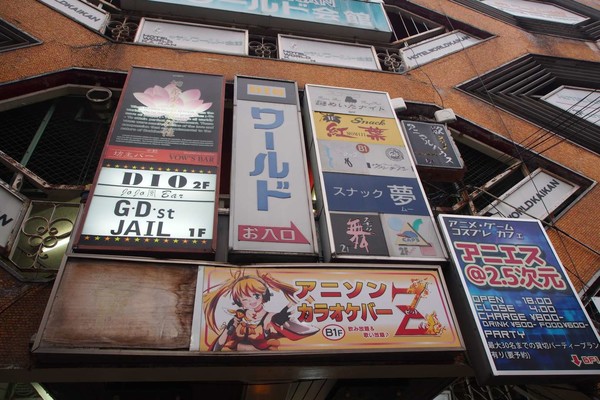 On our way out of the busier part of Nakano, I peeked into Kuroneco, a catgirl maid cafe that ditches the "moe moe kyun kyun"s of places like MaiDreamin' in favor of just chatting with the guests.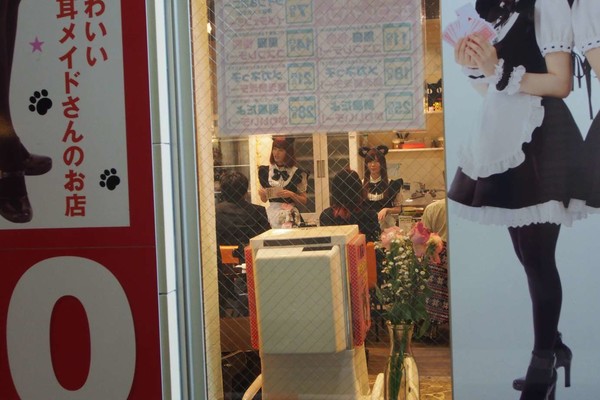 The hearty upside of straying out of the touristy spots, though, is that you can find some really cool stuff. For those who want to match their anime-inspired perceptions of how locals live against reality, venture a few blocks off Nakano Station and you'll be square in the middle of a residential area.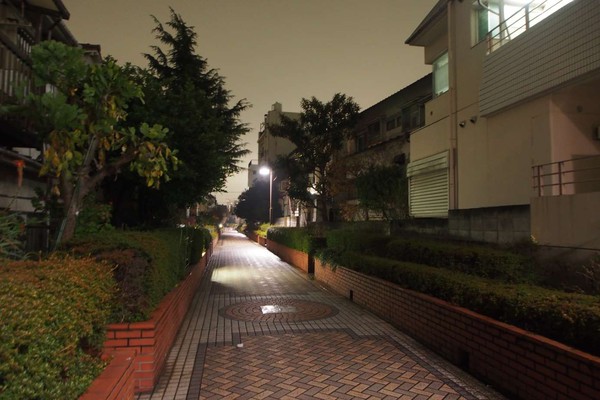 One of my favorite finds of the night was Cafe Momo Garten, a cafe in the middle of a residential block. While the cafe has only been there for two years, the building that it's housed in is a converted farmhouse that dates back to 1948. They sell locally-roasted coffee, too, for coffee snobs who are tired of drinking Excelsior, Starbucks, and cans of Boss.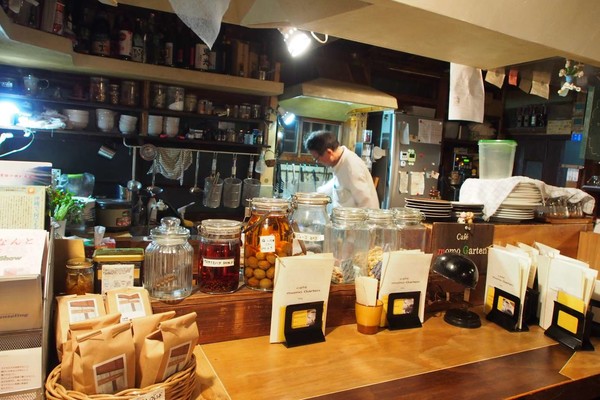 The proprietor, who was preparing food for the next day. It smelled divine.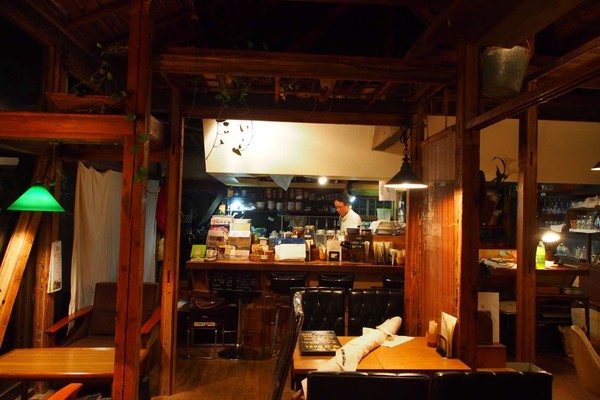 Hey look, Saito-Production, founded by none other than Golgo 13 creator Takao Saito. This place was just a couple blocks from Cafe Momo Garten—sometimes it pays to wander!


Incidentally, according to Ben, Saito Pro often takes their mangaka to a nearby bar, the swanky Gorilla Bar, should you want to try and hob-nob with professional mangaka. In addition to having cheap food and cheap drinks (500 yen!), they also have a stash of manga—including a full run of Vertical's Buddha and Black Jack (in English, of course).



The manga corner


Other stuff in the area: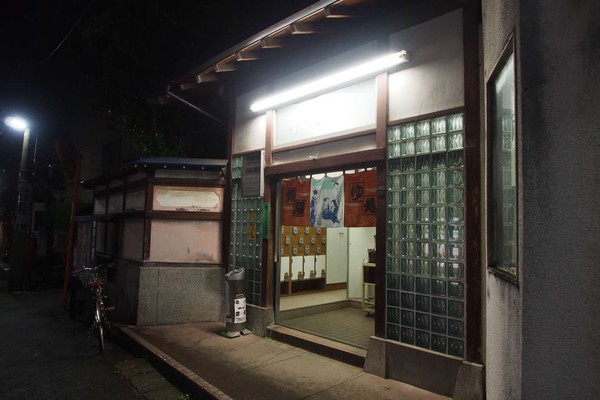 A public bathhouse!



A local contracting business with a giant roofer statue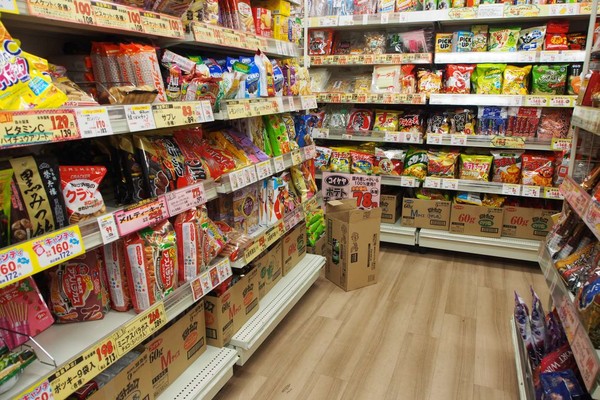 A shop specializing in candy and snacks—I picked up a bag of apple pie KitKats
One upside to traveling with locals is that you are led towards stuff that you wouldn't typically find in guidebooks. For instance, daikagura. Basically, a form of kagura, one of the oldest traditional performance arts in Japan, kind of like a Japanese circus.
Here's where I have to vent my frustration about something. I've run into a shocking amount of places this trip that don't allow photography—the butler cafe, much of the maid cafe, the figure stores, video stores (I've gotten good at guerilla photography)—which makes it exceedingly difficult to write a travelogue.
In this particular instance, I wanted to share more photos of daikagura. The troupe we stopped into is Edo Daikagura, a group that's been around for over 400 years. It's currently led by Maruichi Sennoh, essentially the grand master of Japanese juggling, and one of the last remaining grand masters of a slowly dissipating artform. If you've never seen Japanese contact juggling, it looks like this. For those interested in checking out a performance, they have an English-language website, although it appears to be a little out of date. Even if Japanese juggling isn't your thing, the troupe specializes in other acts as well, including Japanese lion dancing (shishi-mai) and balancing acts where performers balance objects on a stick clenched between their teeth. They also hold workshops every week for a fee, should you want to try it out for yourself.
Some of the stuff they juggle: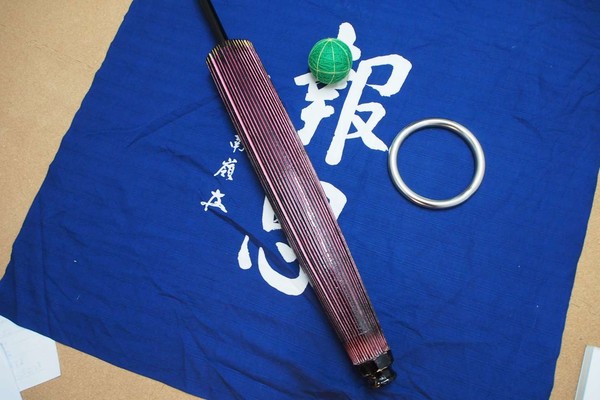 The ball of string and ring are balanced on top of a spinning umbrella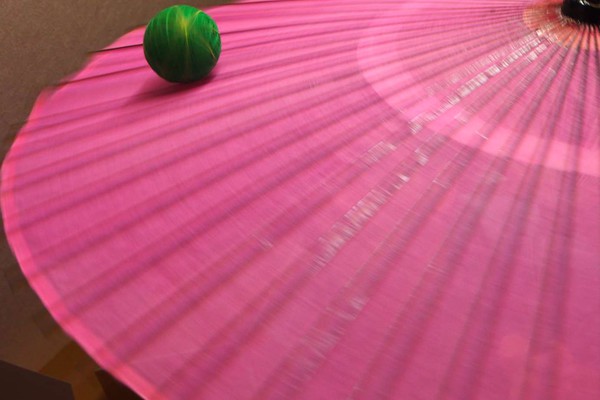 The ball and umbrella in action
It all boils down to this—the last time I was here, eight years ago, I largely confined myself to Nakano Broadway. This time, I've tried my best to explore things that I wouldn't have thought to explore, and it's been immensely personally rewarding. Tomorrow, Mt. Nokogiri.

Day One / Day Two / Day Four
---
discuss this in the forum (19 posts)
|
this article has been modified since it was originally posted; see change history