Let's Go To Tokyo: Days Five & Six
by Bamboo Dong,

My actual fifth day in Tokyo was spent at Anime Japan (you can see Part 1 and 2 for 600+ pictures from the event), but to be less confusing, I'm calling this post days five and six.

I had a hankering for Daiwa Sushi while I was in Tokyo, but I couldn't bring myself to wake up at 5AM on the days I was still recovering from jet lag. By the time Sunday rolled around, the Tsujiki fish market was closed. It's a shame because there's a good chance the fish market will no longer be at its current place by November 2016, as the city prepares for the 2020 Olympics. What that will mean for the small businesses there—including Daiwa Sushi and rival Sushi Dai—remains to be seen.

Unfortunately, I didn't get a chance to make my pilgrimage there in time, so instead I strolled around Tsukiji Outer Market with my boss and ANN CEO Christopher Macdonald. While it doesn't have the football-fields-upon-football-fields worth of fish wholesalers and retailers, it still has a few seafood vendors, and lots and lots of restaurants. Shop after shop offer sushi and other treats—two places that particularly grabbed my interest were a stand selling tamago on a stick, and a place that was searing seafood inside scallop shells. We ended up at Unitora, largely because I was drawn in by a sign advertising their giant uni donburi bowls. If I have one weakness in the world (who am I kidding, I have several when it comes to food), it's uni.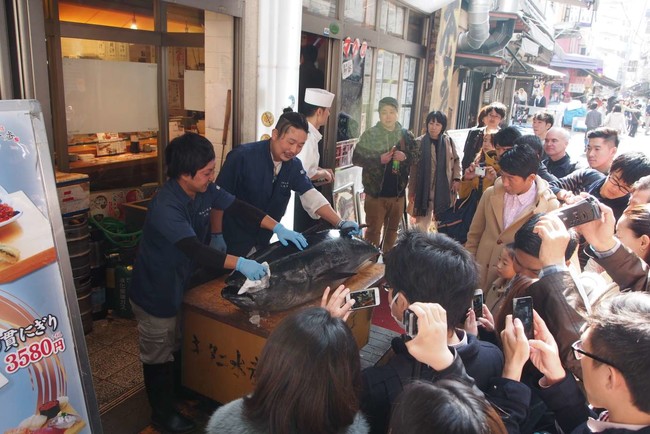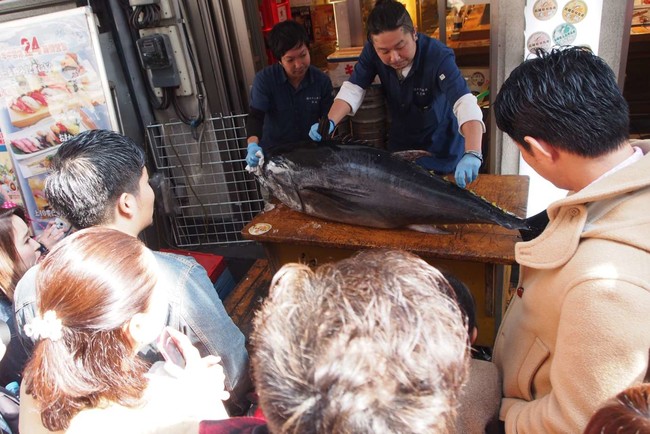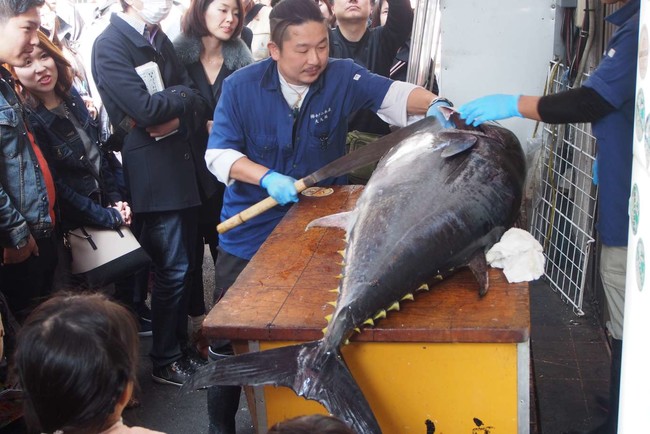 A shop getting ready to cut up a tuna in front of a crowd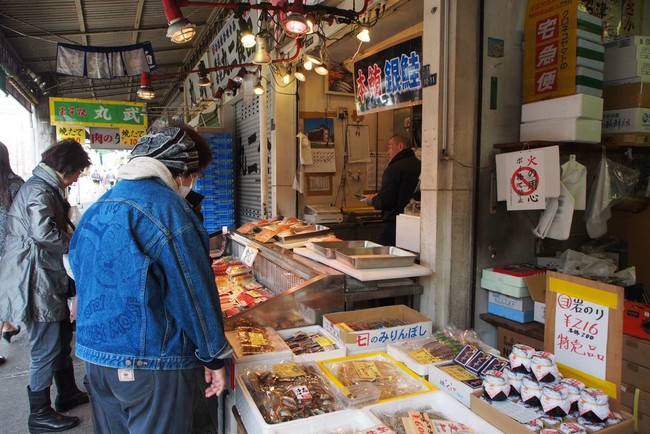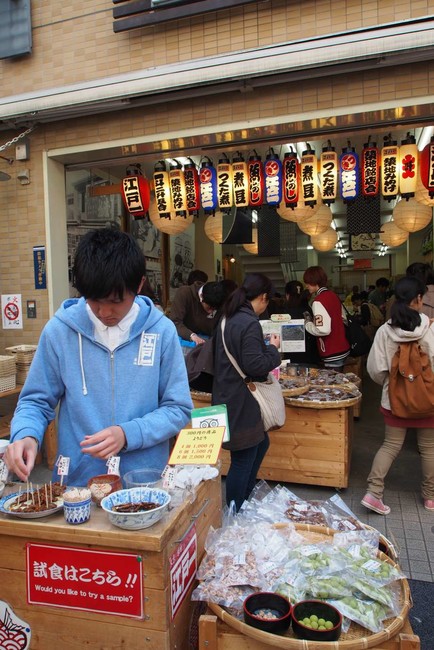 At Unitora. This is the untouched ganso kaisen hitsumabushi (mixed seafood bowl), whose self-contained last course becomes a chazuke once roasted green tea or dashi broth is poured over the last quarter of fish and rice



My beautiful uni-don. If you don't like uni, I'm convinced it's because you haven't had it fresh enough. This place also had a uni-don bowl that featured uni from five different harvest locations, so it ranged in color from yellows to red-oranges. This bowl just had one type, but it was heaven in my mouth.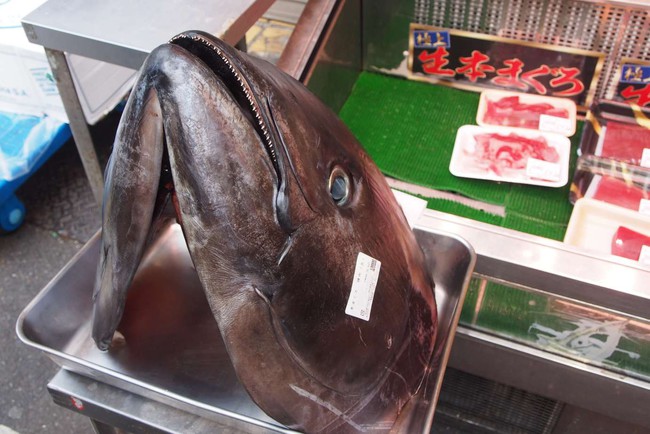 Like anywhere else in Japan, there are shrines everywhere. This is Namiyoke Inari Shrine, located next to one of the fish market gates.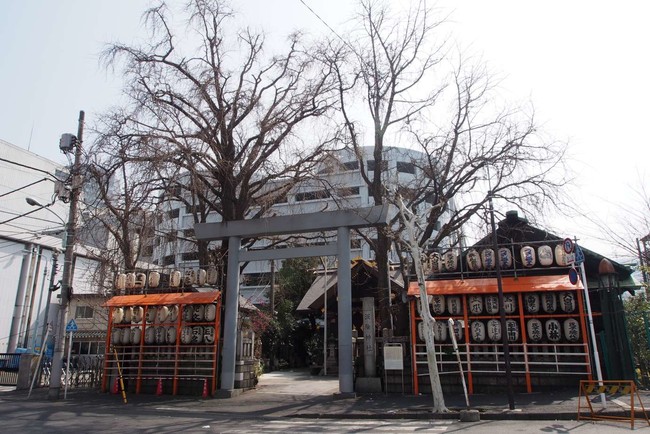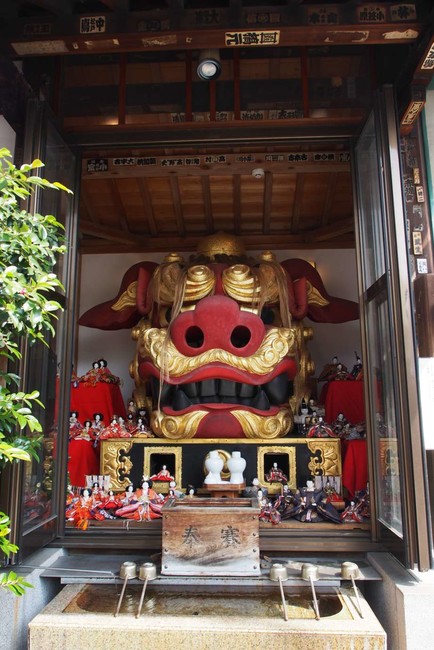 Afterwards, we wandered over to Hama-Rikyu Gardens, a beautiful and quiet spot a couple blocks from the fish market that I didn't even know existed. Established in the mid-1600s by Tokugawa Ietsuna's youngest brother, it eventually became a residence for the Tokugawa family, and currently houses a saltwater tidal pond and some of the last remaining duck hunting sites in Japan. It's only 300 yen to get in, and you can even rent an audio tour for your visit.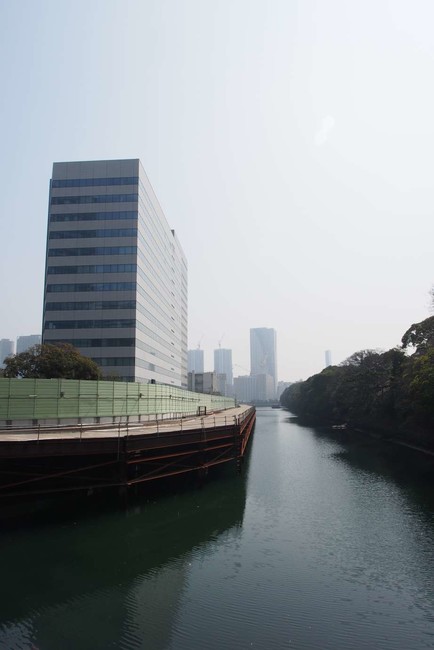 The waterways/canal system surrounding the garden



A 300-year-old pine!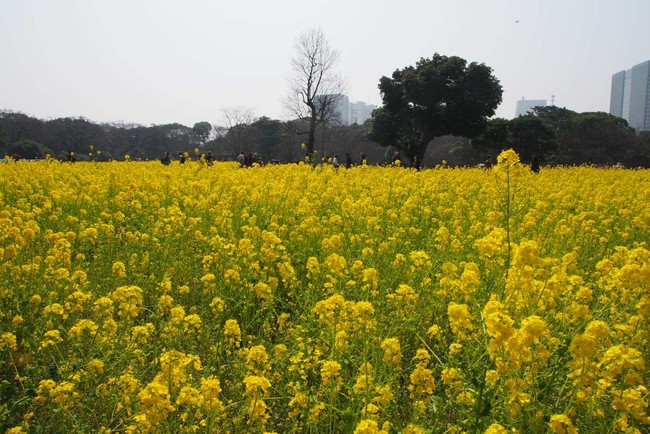 Rapeseed flowers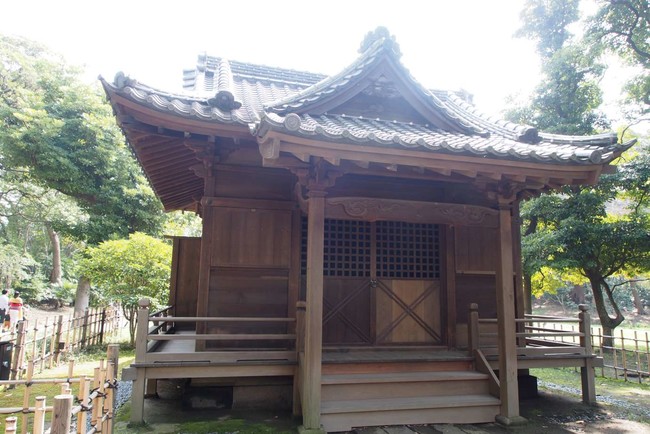 The garden really is in the middle of the city. My hotel in Shimbashi was only a few minutes walk away.



A little too late in the year for plum blossoms, although a few trees still had blooms.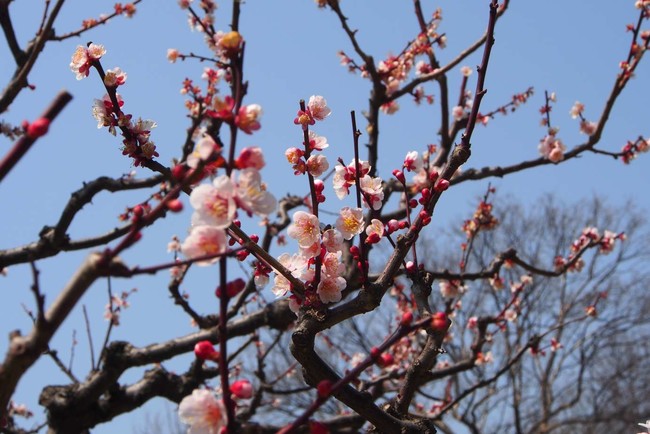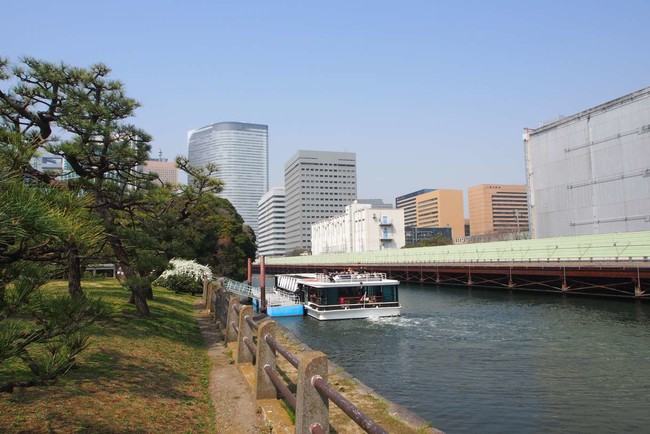 One of the stops on the Sumidagawa River Line for the Tokyo Waterbus. Sadly, not the Leiji Matsumoto one.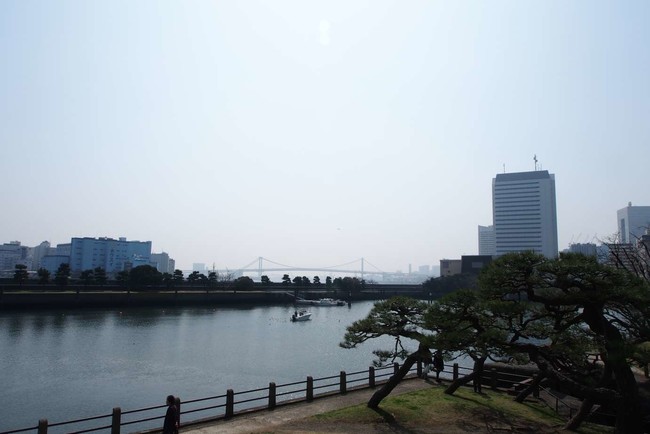 One of the sluice gates that regulates water levels in the tidal pond.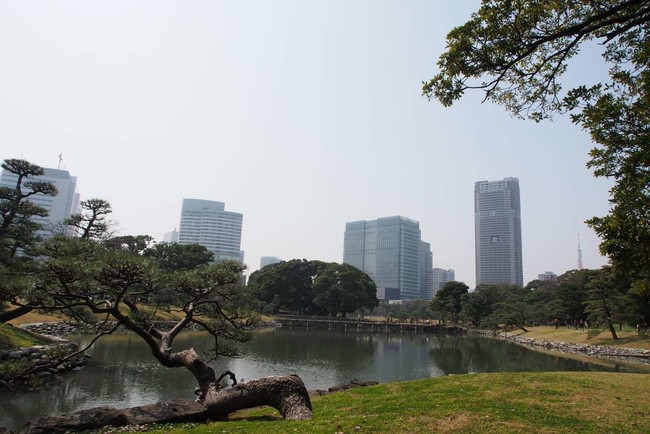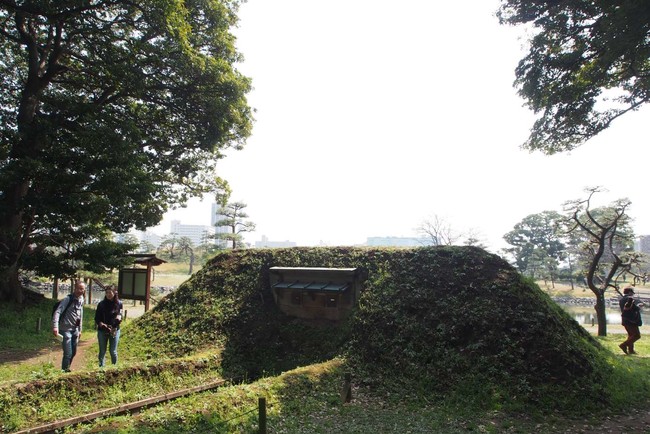 An old-timey duck hunting site. There are several of these scattered around the grounds, all radiating from two separate duck ponds. Food is dropped into the waterway, and when the ducks arrived, they were either caught by nets or one of the trained falcons.



Not ducks, although they were making use of one of the duck ponds, both of which are closed off to the public and are now considered bird and fish sanctuaries.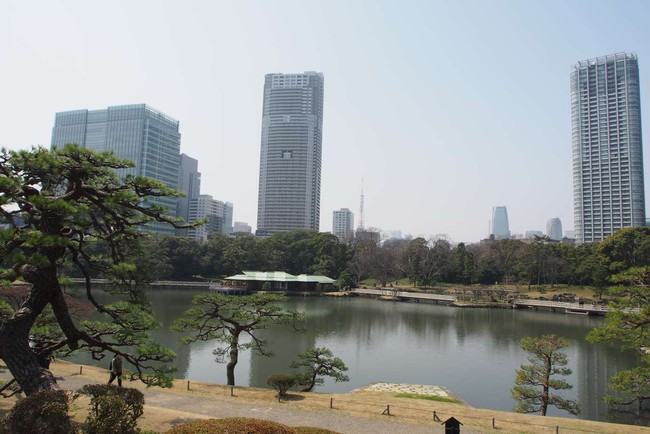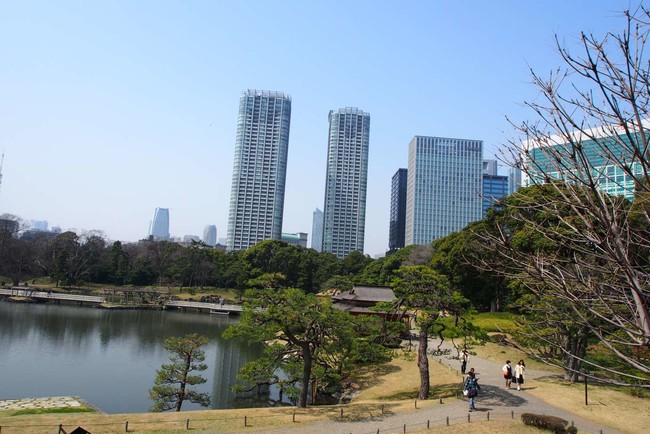 I still can't get over how large and peaceful the gardens were, and how close they were to the hustle and bustle of the city.




Nakajima teahouse, which was built in 1704, but has since been renovated.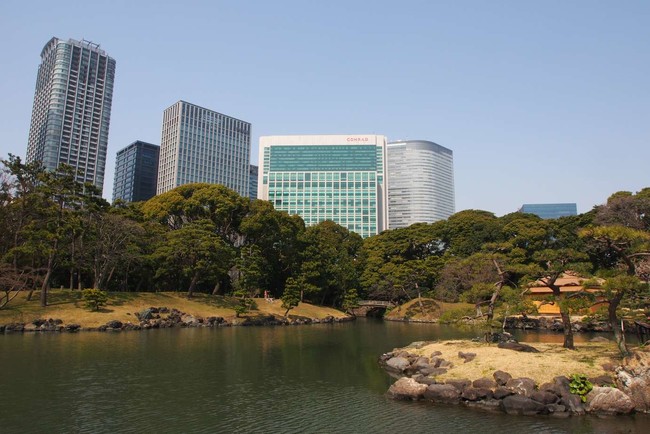 You can hang out here and enjoy adorable bird-shaped snacks.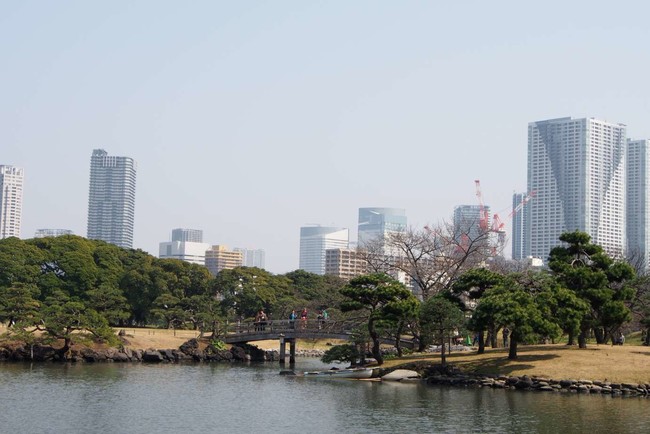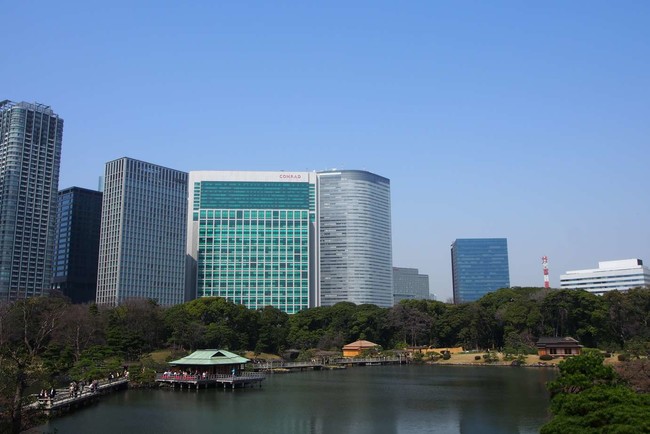 Morbidly, a duck memorial.


Speaking of Shimbashi, my hotel was right by Shiodome Station/NTV Shiodome (and the adjacent Shimbashi JR station), which had this funky thing. It's a clock created by Hayao Miyazaki. Yep, that Miyazaki. At different parts of the day, it comes alive (there's lots of videos of it in action on Youtube) for almost four minutes, and runs through an elaborate mechanical sequence.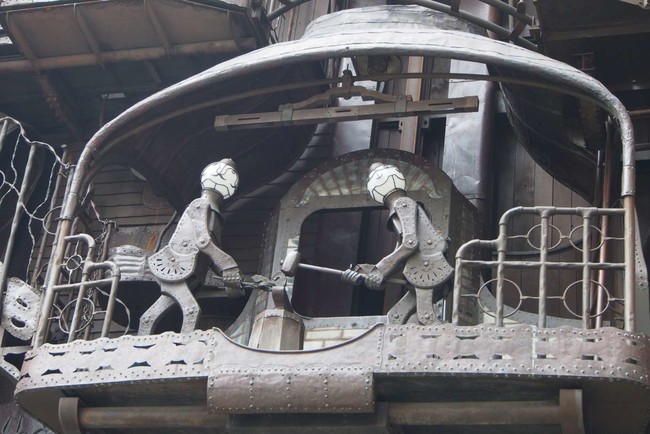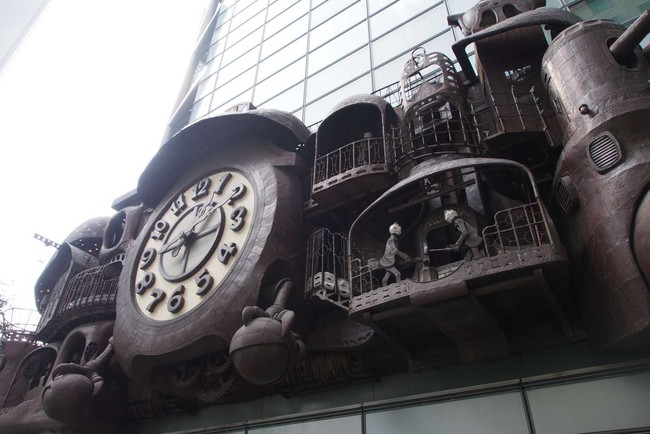 Since it was Sunday, I took the evening to go back to Akihabara. Part of me wanted to see all the cosplayers hanging around, but most of me just wanted to get a piece of the Love Live! Ichiban Kuji action before I left.


In addition to cosplayers, a couple of the side streets also had lines of ita-cars. Most of the owners are pretty proud to show off their cars, and will even chat with you about them while they tenderly polish the hoods.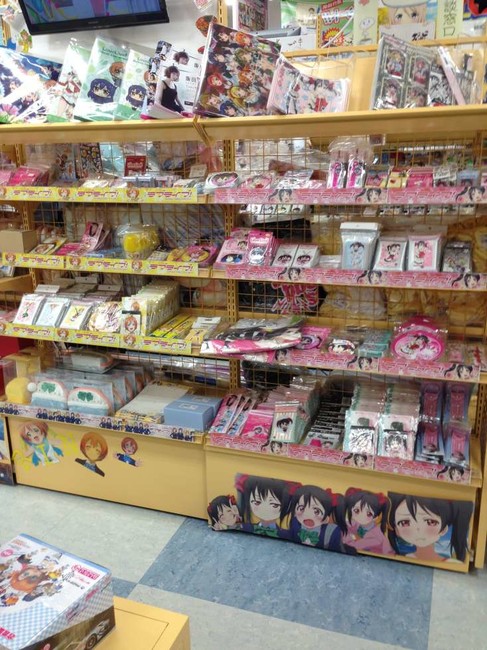 The Akiba Cultures Zone had their Love Live! merch organized by character. This was also around the time I started suspecting I had a Love Live problem.



1:1 Miku at ACZ.
When I did buy a few tickets for the Ichiban Kuji lottery, I was running on a pretty intense nerd high. I write about Ichiban Kuji lotteries so often, that buying and unpeeling the tickets was really thrilling. One of my prizes was a Rin figure, which was neat, but I wasn't terribly psyched. As I headed towards the station, though, I passed a giant horde of otaku loitering outside a different SEGA arcade, some with bags full of several dozen Ichiban Kuji prizes. I don't know if they were resellers or just super-fans, but I found it remarkably easy to trade my Rin for a Nico—advice for anyone heading into their first Ichiban Kuji and are uncertain about the outcome.
Alas, the next day was my last day in Japan. Since I was already headed to Ueno Station (my travel plans included taking the Keisei Skyliner Express back to Narita), I went a couple hours early, stashed my luggage in a locker, and headed to Ueno Kōen (Ueno Park). Looks like I went at a pretty good time: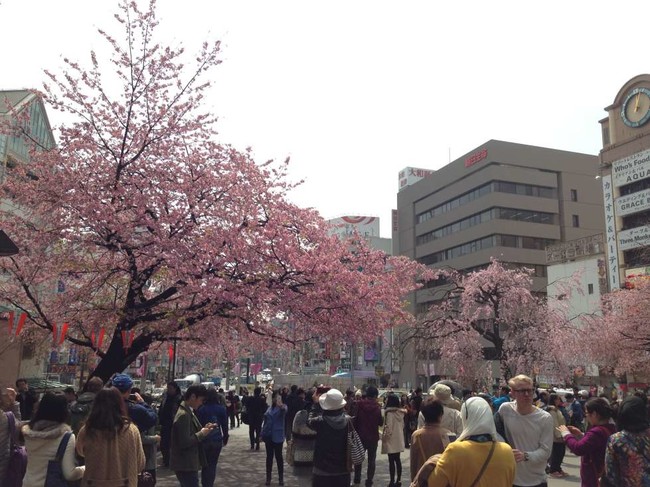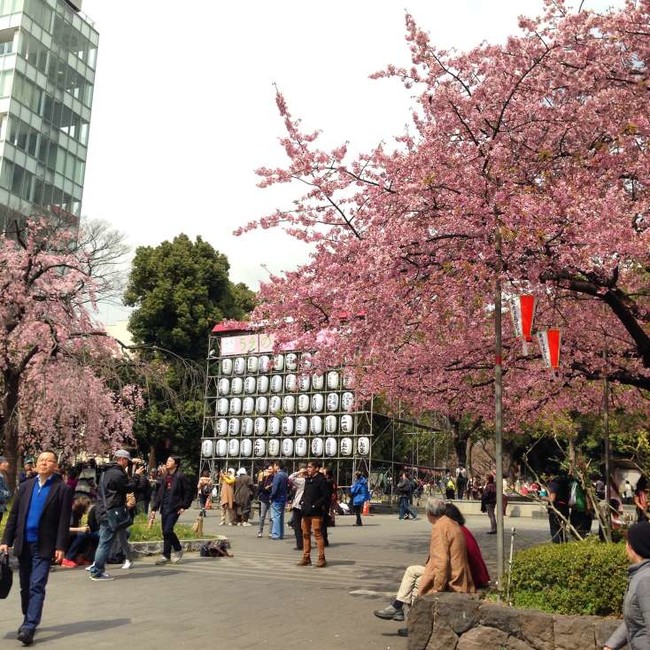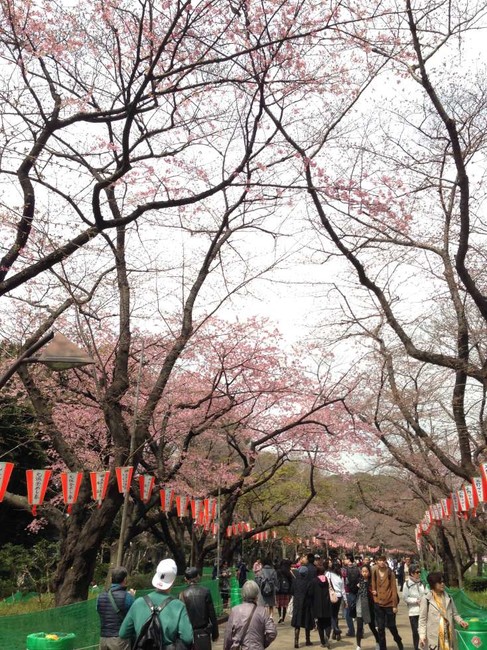 One of the main tree-lined corridors. I was a week or so too early for peak sakura season, as the vast majority of the trees were only just beginning to bud. But considering I wasn't expecting to hit sakura season at all, I was incredibly pleased that I got to see some in full bloom. The trees are even more beautiful in person than I ever could've imagined, although with every drifting petal, I couldn't help but sing the 5 Centimeters Per Second theme song in my head.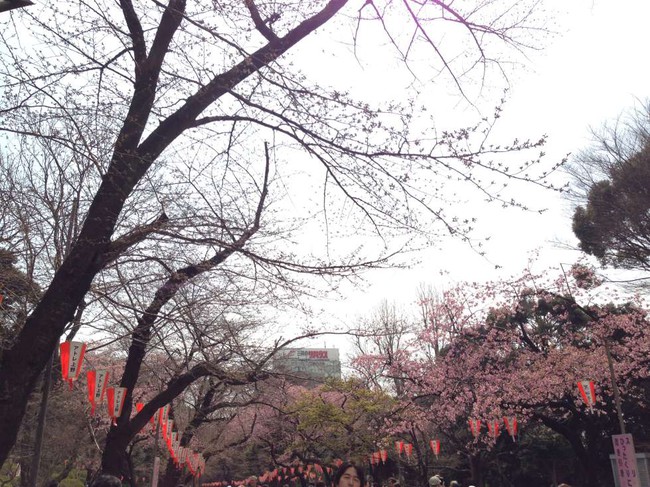 Areas already roped off in preparation for all the tarps and blankets that will be spread for hanami. Also, a plethora of trash cans and recycling bins, which are otherwise a near-impossible discovery in Japan (aside from vending machine recycling bins), where everyone is encouraged to bring their trash home with them.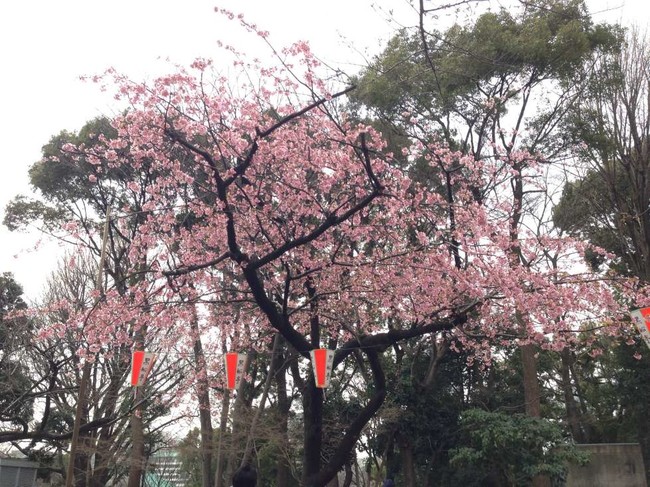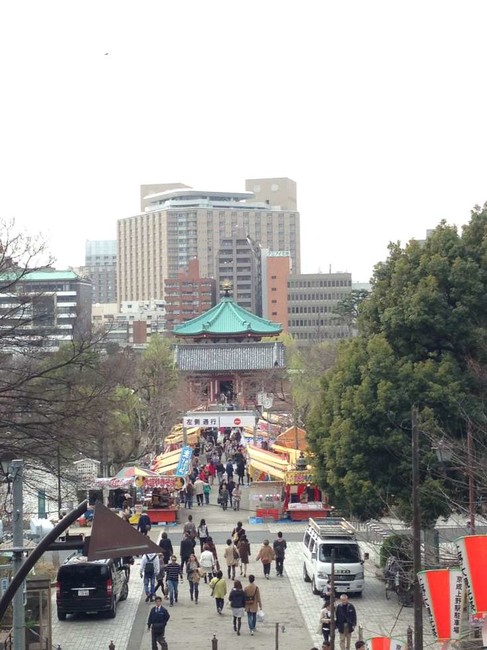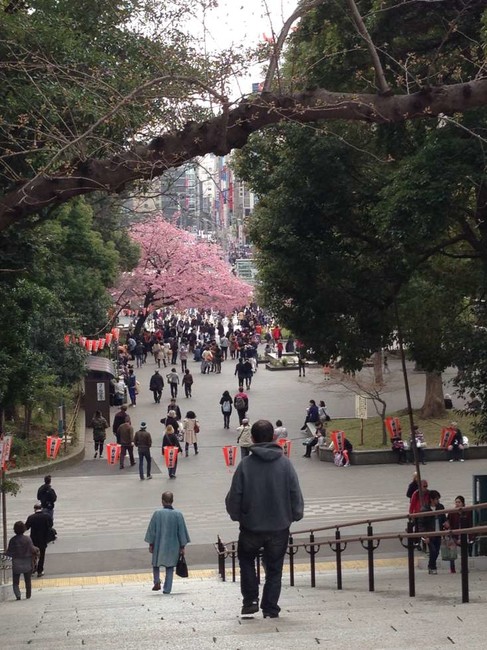 As my parting experience, it wasn't too bad.
---
discuss this in the forum (24 posts)
|