AnimeJapan 2015 - Part 2
by Bamboo Dong,

If the East Hall (part one of our coverage) of Anime Japan 2015 wasn't overwhelming enough, there was an entire second hall with things to gawk at.

Some ads in the hall for mobile provider NTT Docomo's anime streaming service, d Anime. Love Live! and Yowamushi Pedal were heavy favorites this year at many of the booths, but several are betting their money on Show By Rock, an anime adaptation of Sanrio's mobile game: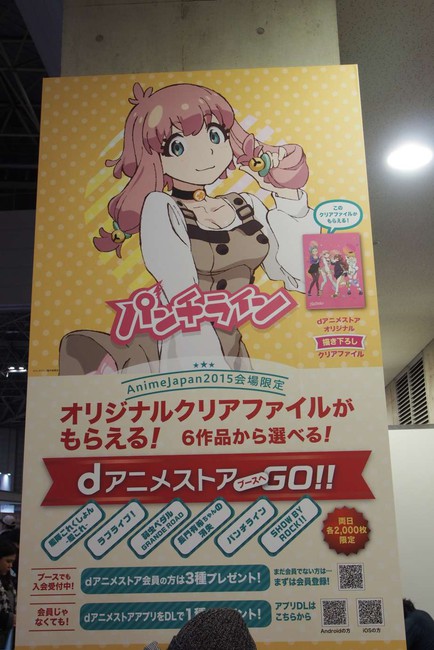 Some other hall ads, including Gilgamesh promoting the Fate/stay night: Unlimited Blade Works BD set. His phrase, "You want to witness my Noble Phantasm...? Know your limit, mongrel!" is a pun where the first character in Noble Phantasm can refer to the treasures of the BD box. Fans could also scan the ad using an AR app for a special surprise.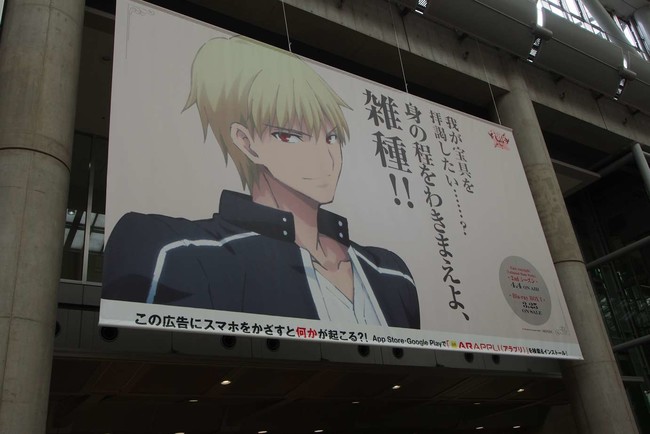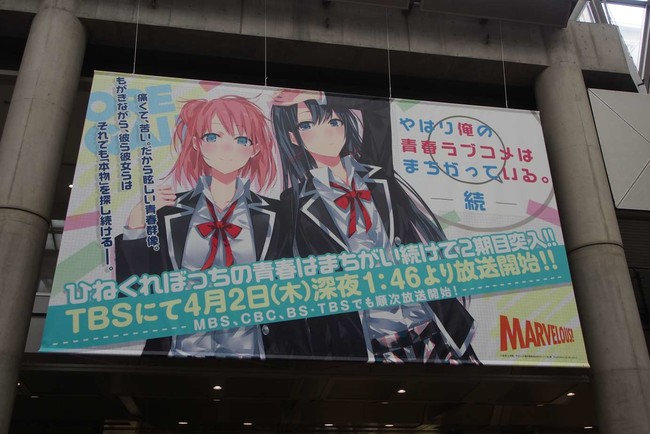 Another animation school, this one showcasing live-drawing demonstrations:


TOHO Animation's booth, guarded by the ever-serene face of Detective Conan (floating behind Takara Tomy's cube), had this giant Yowamushi Pedal Grande Road display, complete with autographed racing jerseys and bikes: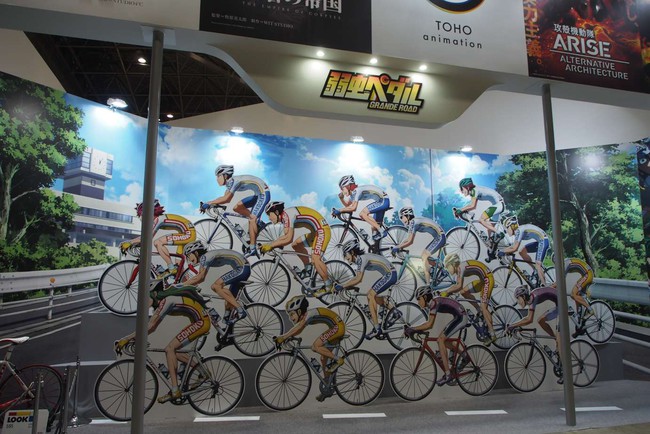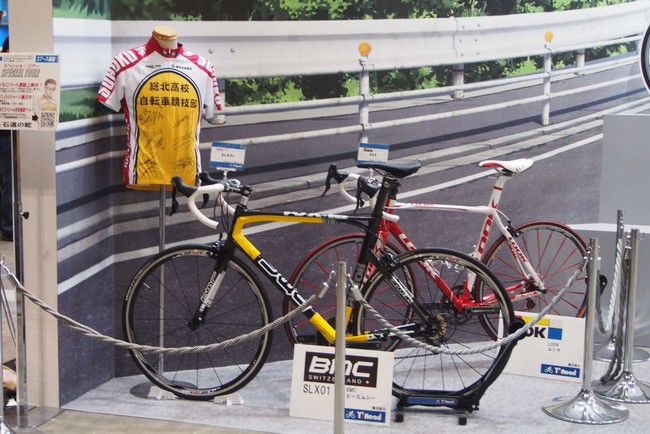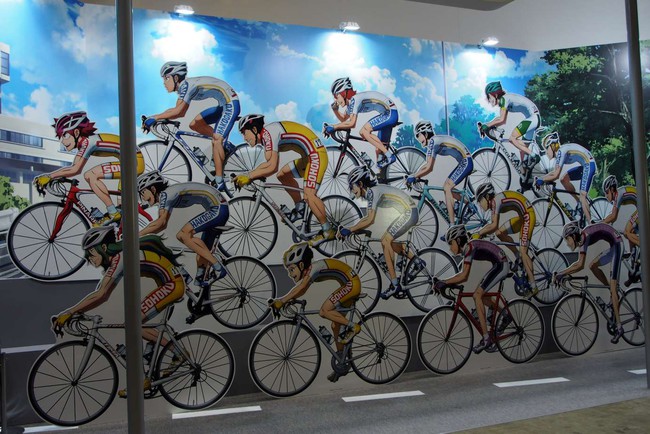 Also present where large displays for Haikyu!!, Psycho Pass, and others.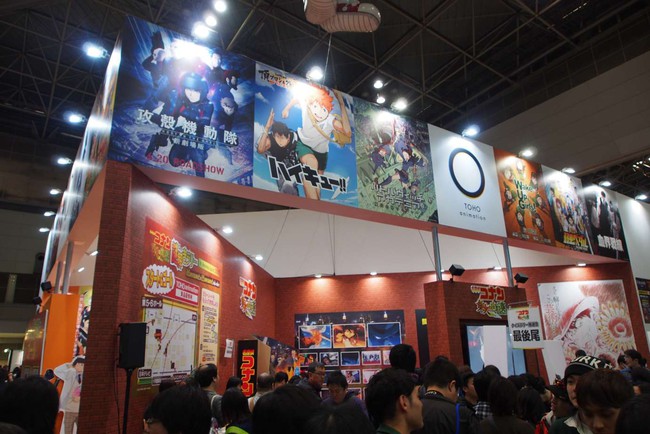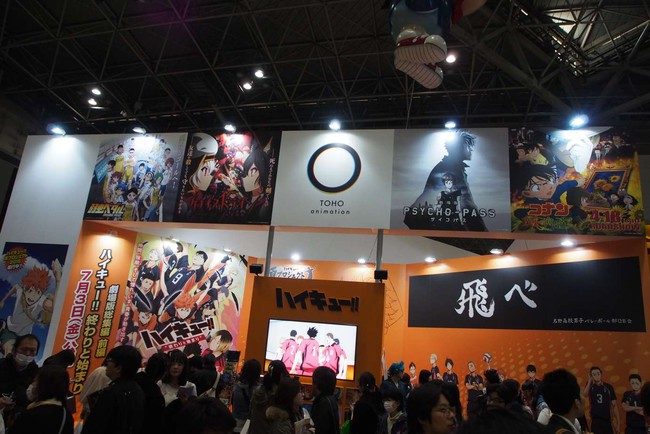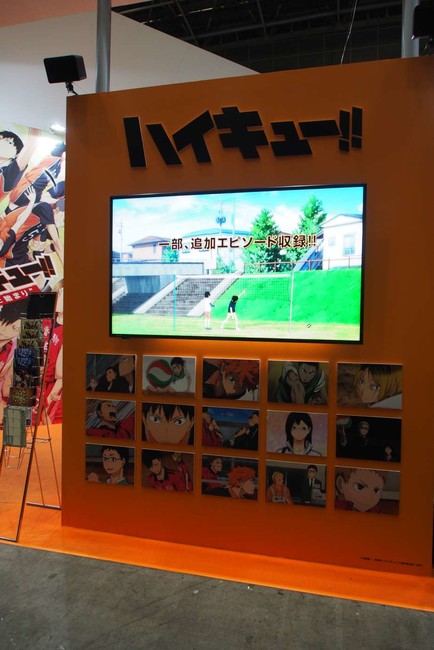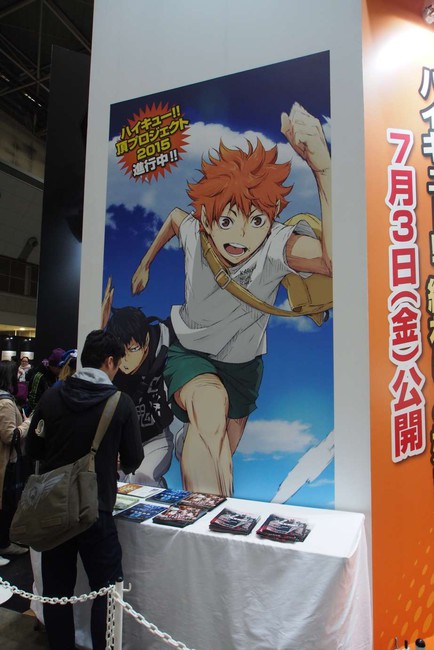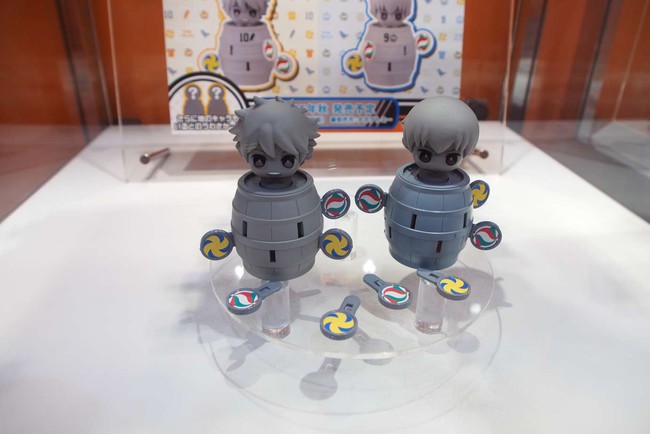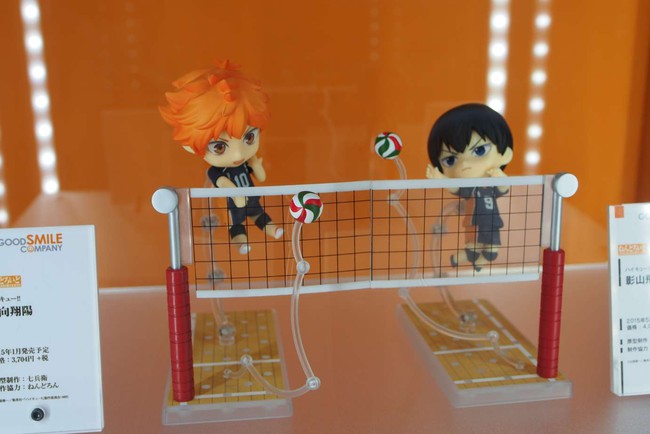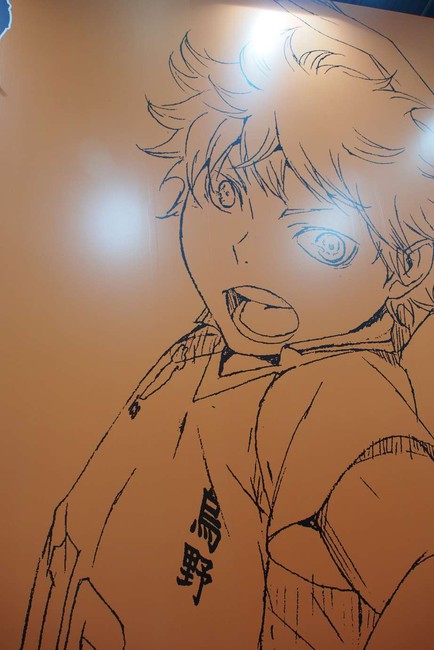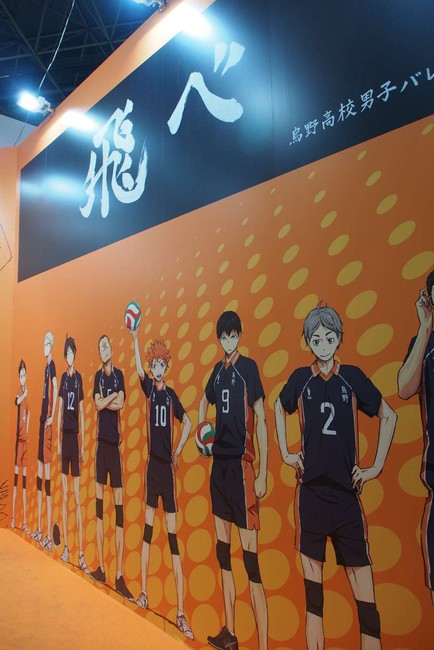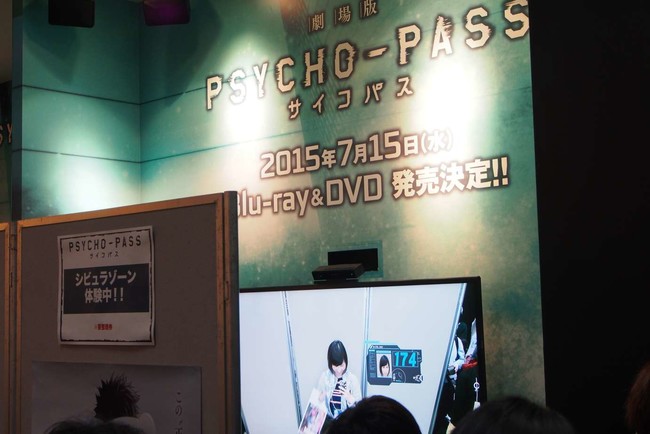 Visitors could get their Crime Coefficients scanned. If it's too high, one of the characters will come out and eliminate you.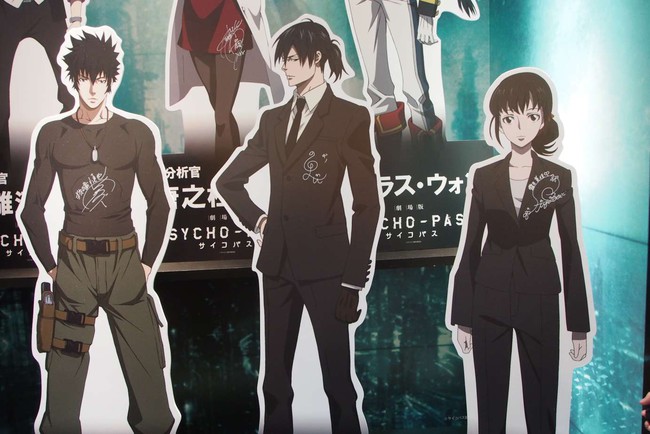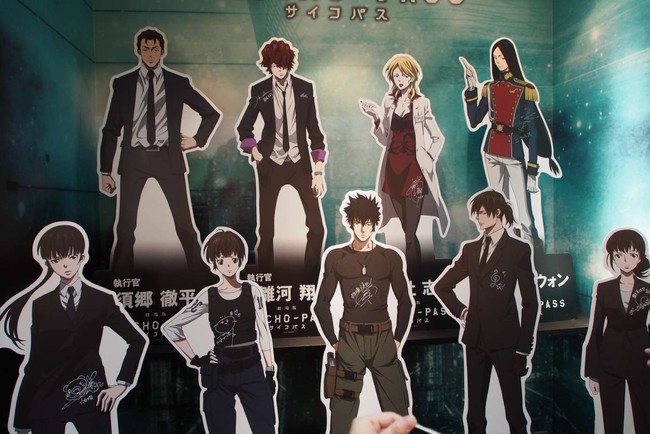 Autographed character stands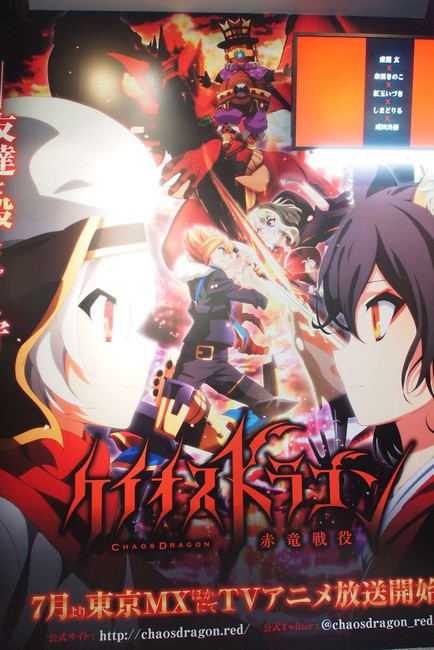 Chaos Dragon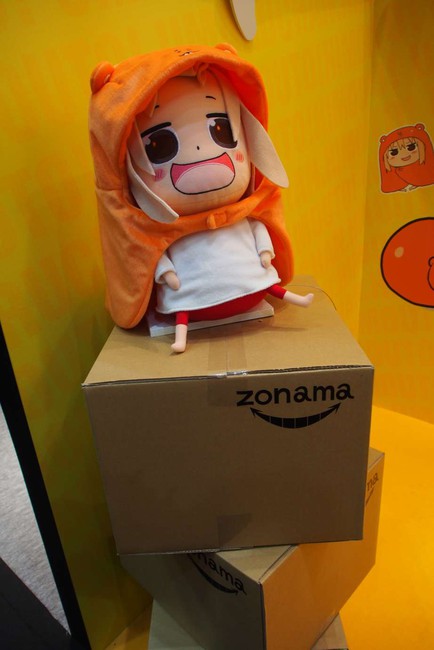 Himōto! Umaru-chan



Monster Musume booth with a viewing portal and... other attractions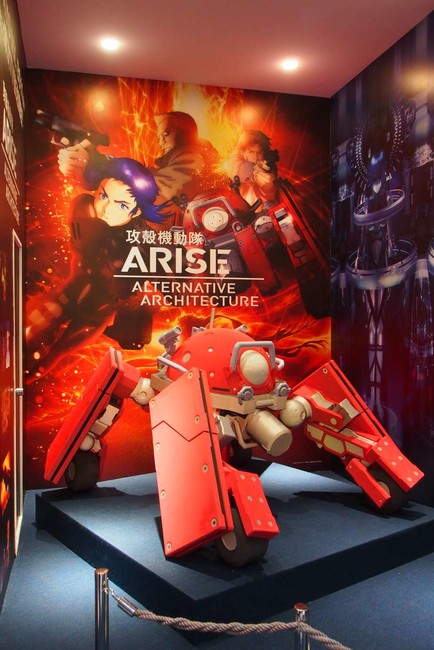 Ghost in the Shell Arise: Alternative Architecture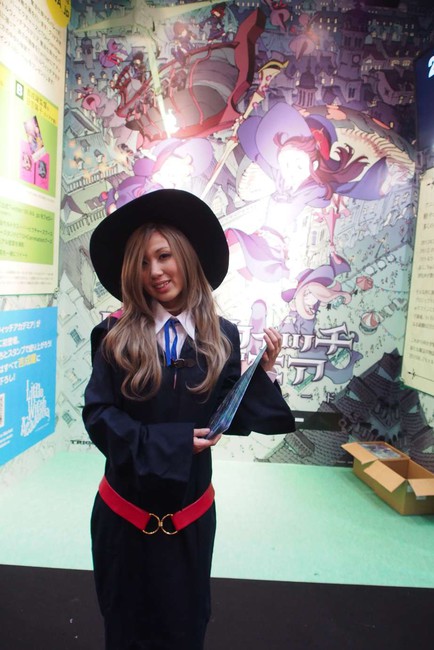 A booth representative handing out clear files for Little Witch Academia: Mahō Shikake no Parade (Little Witch Academia: The Enchanted Parade), the sequel to Little Witch Academia. The movie will get a theatrical release from TOHO. (Key art here)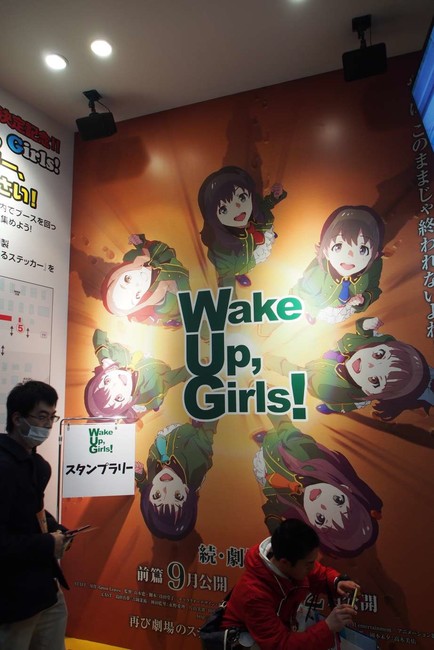 New Wake Up Girls film
Nippon Animation's Sinbad: Sora Tobu Hime to Himitsu no Shima (Sinbad: The Flying Princess and the Secret Island)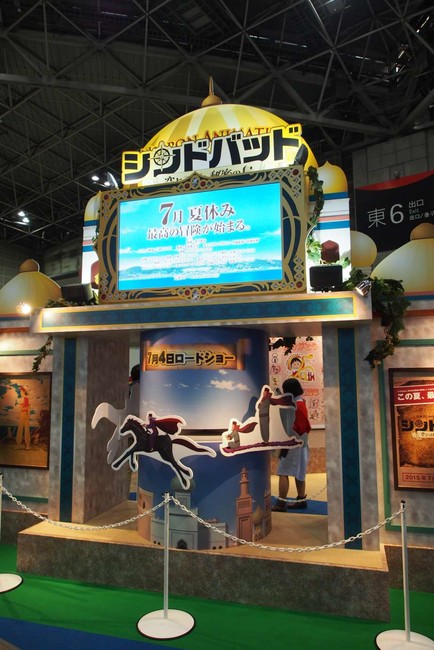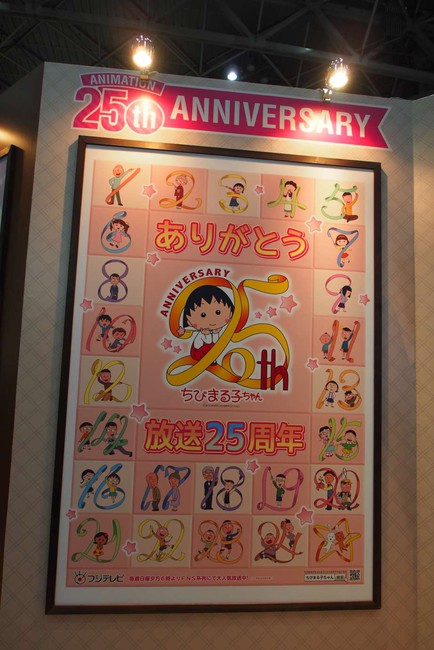 The 25th anniversary of Chibi Maruko-chan, the second series of which was directed by Shinpei Miyashita, who is also helming the Sinbad film.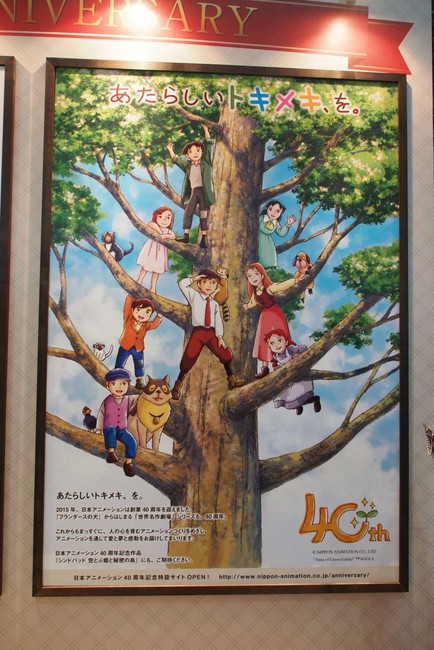 A poster celebrating 40 years of Nippon Animation; Sinbad is their anniversary project.
Animax Broadcast Japan, which was promoting its streaming service with high-tech prizes in their crane game.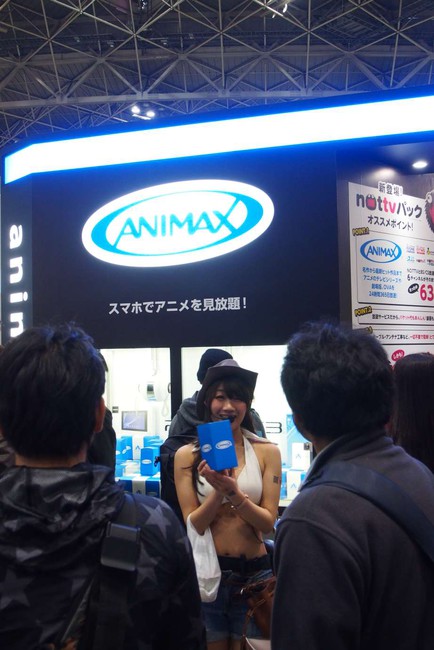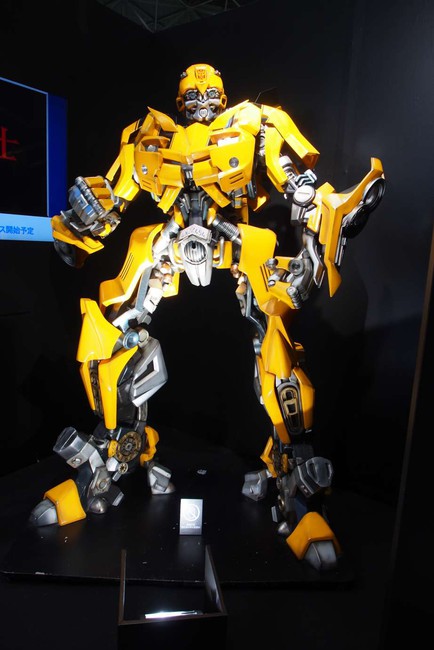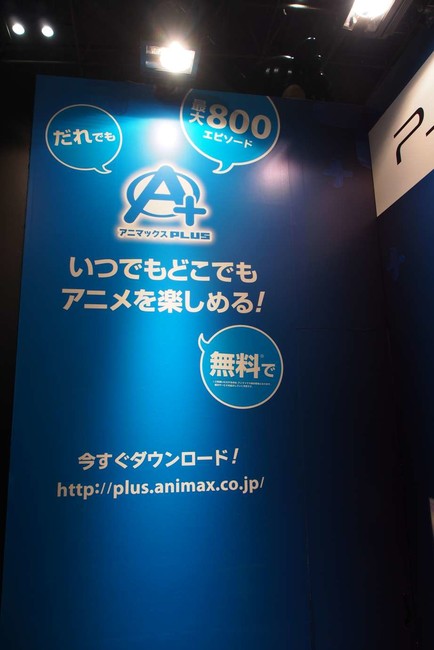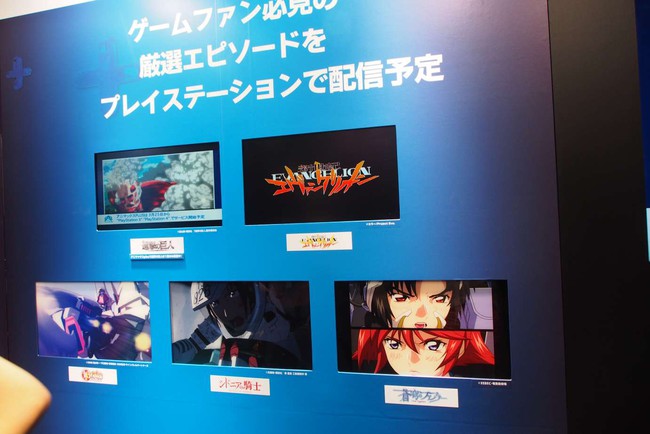 Shogakukan, Weekly Shonen Sunday, and their light novel publishing division, Gagaga Bunko.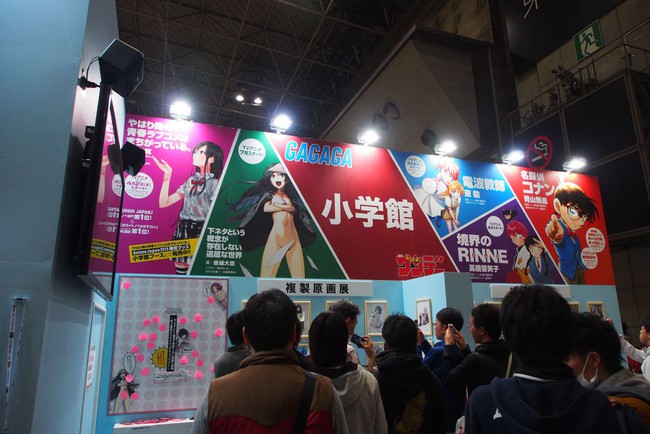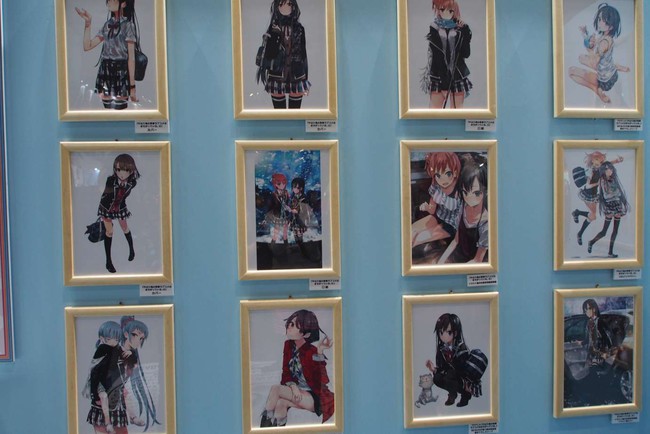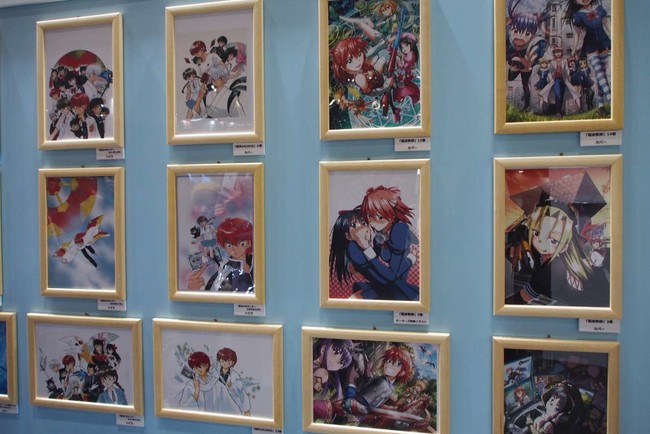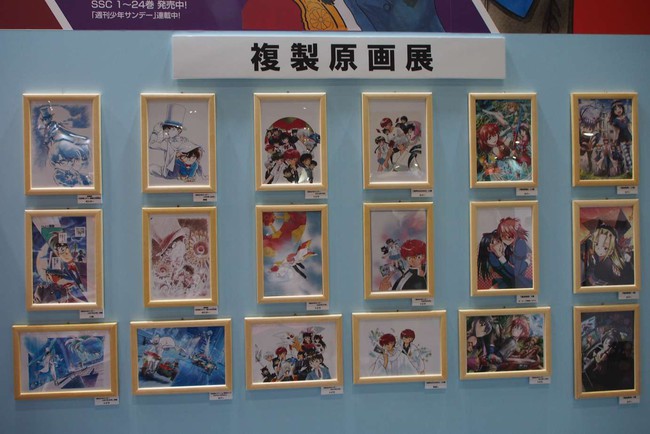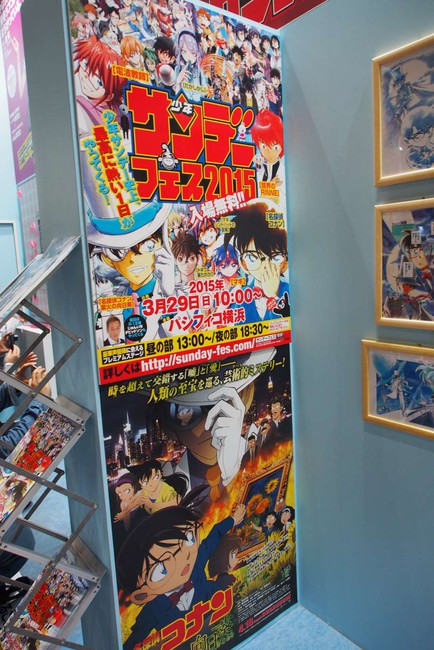 The kids' play area, which included a giant Shin-chan bounce house: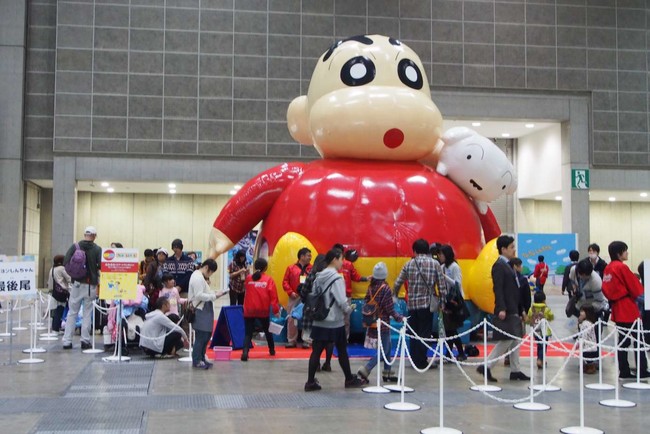 ADK, NAS, EIKEN, and Nihonbungeisha: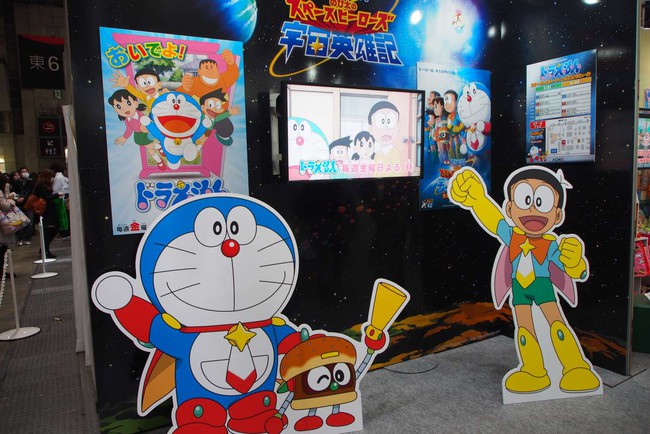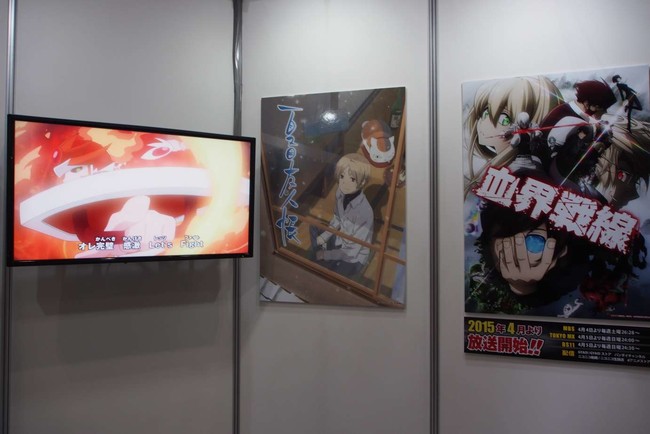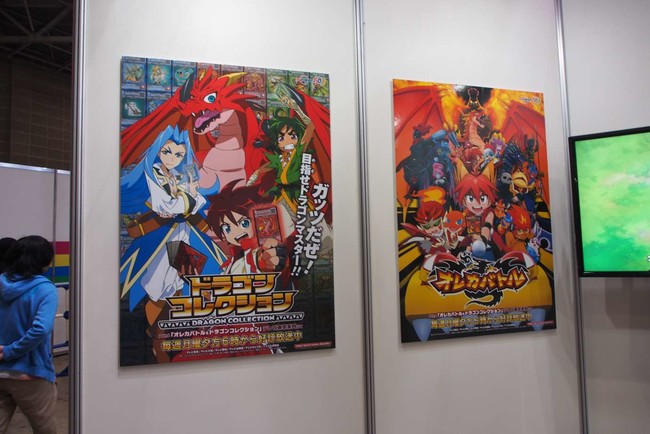 Anime Japan's collaboration corner, showcasing anime traditional crafts.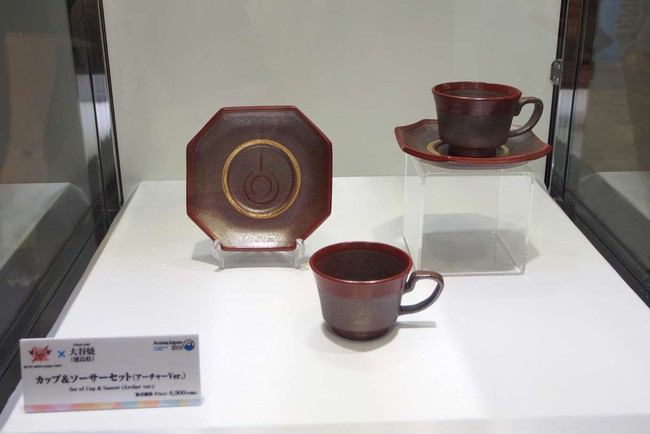 Saber and Archer tea sets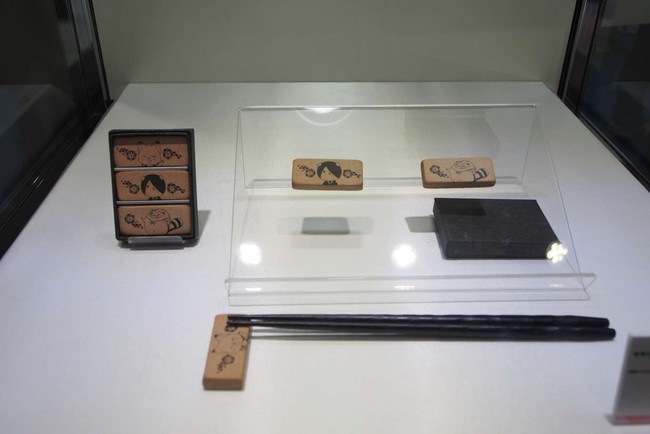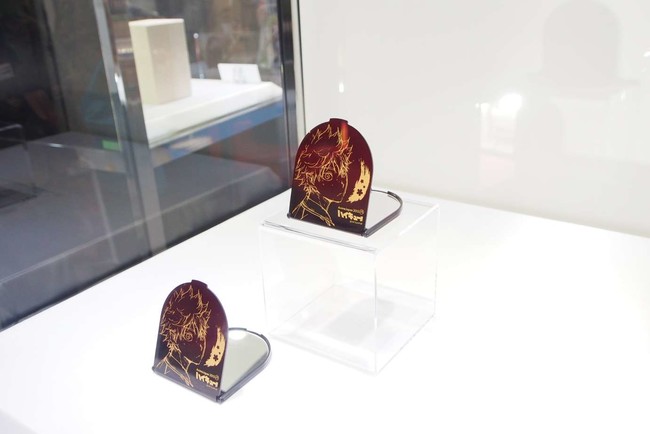 Lacquered Haikyu!! compact mirrors



Girls und Panzer pottery from a traditional maker in Ibaraki. The same pottery maker also made limited edition tank vases.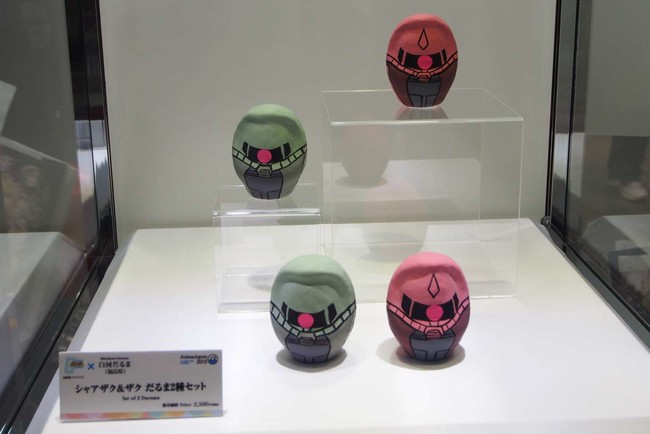 Daruma
The collaboration showcase also had a large floor map of Japan, showing some of the other anime collaboration goods made in the various prefectures, from Attack on Titan plum wine to A Certain Scientific Railgun x Tokyo Verdy soccer jerseys.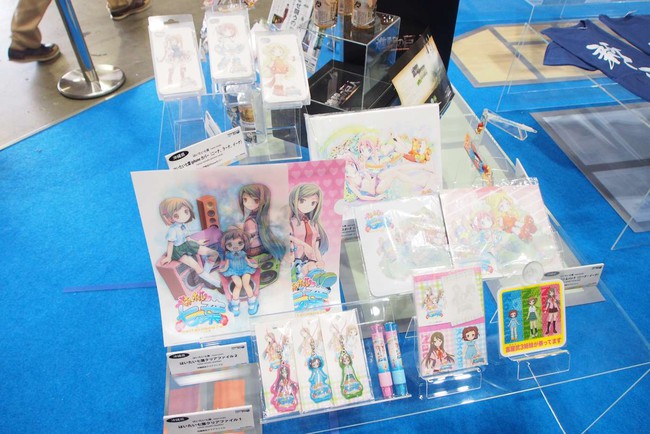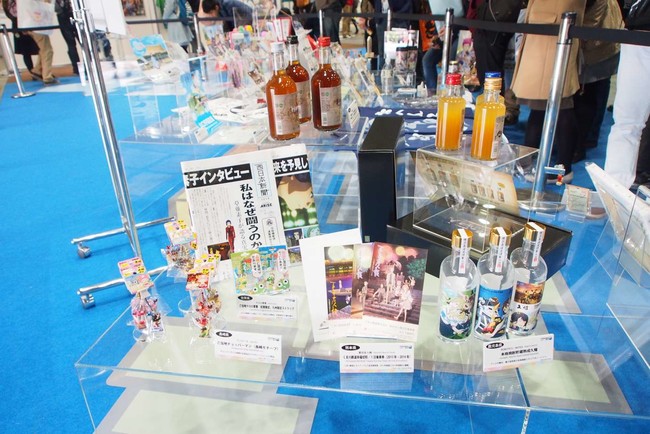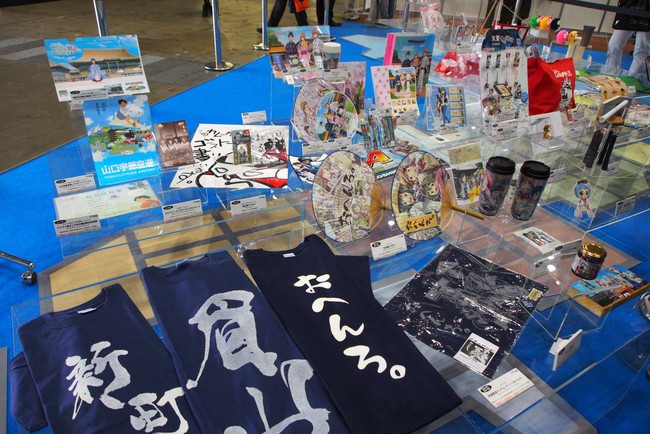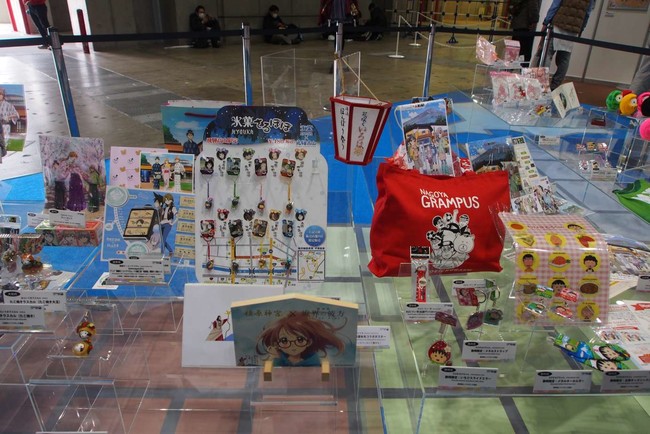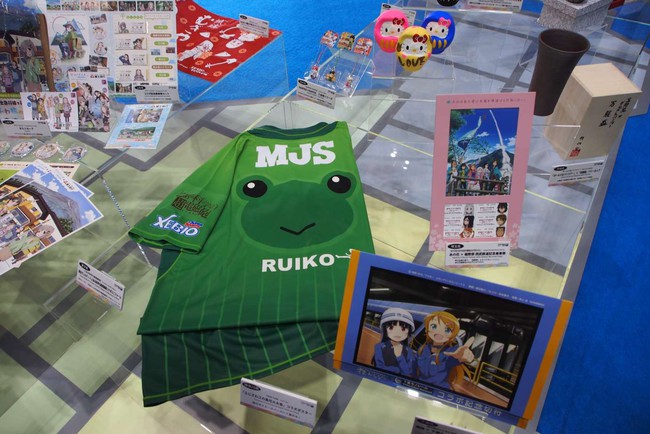 The many, many toys at the Takara Tomy booth.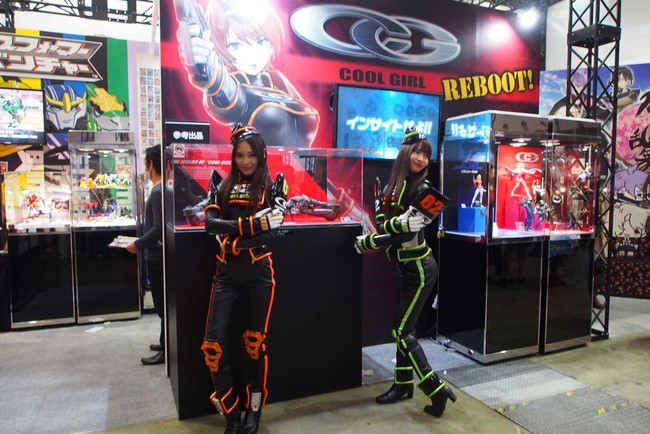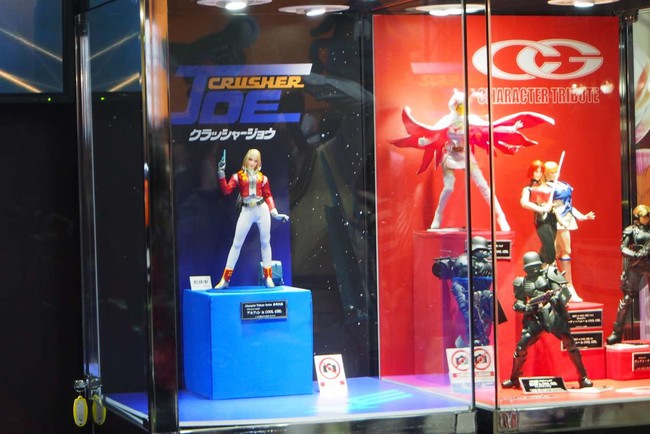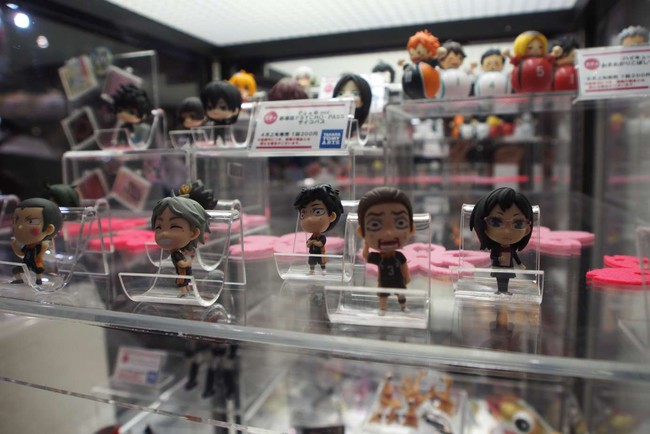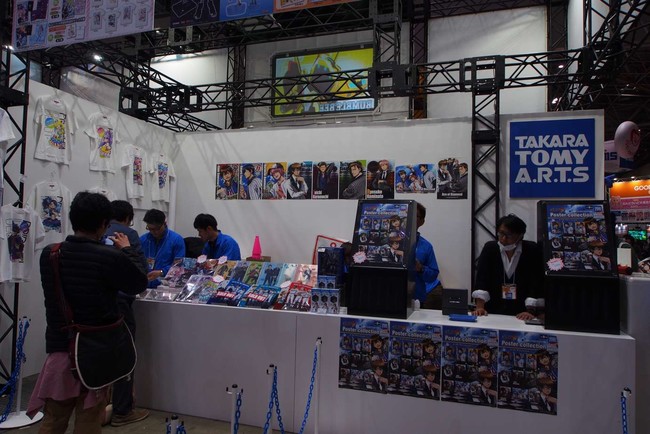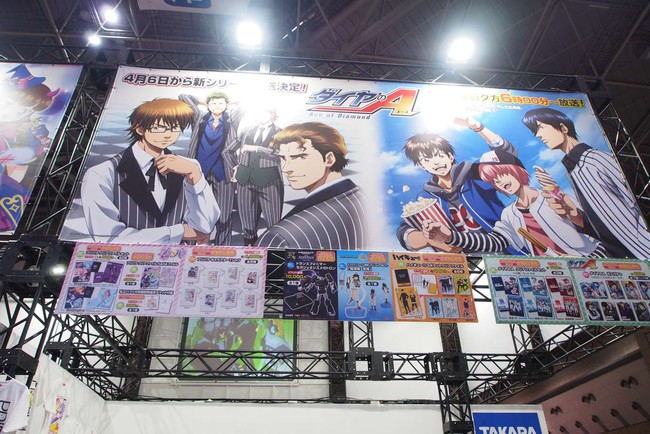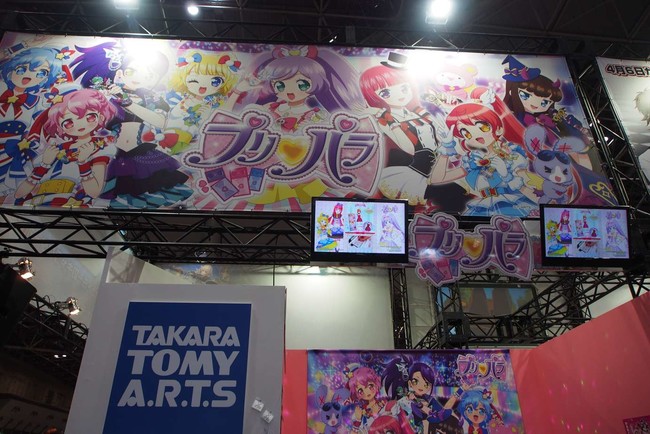 Prism Paradise / PriPara arcade game
BONES' new series, Blood Blockade Battlefront, and more: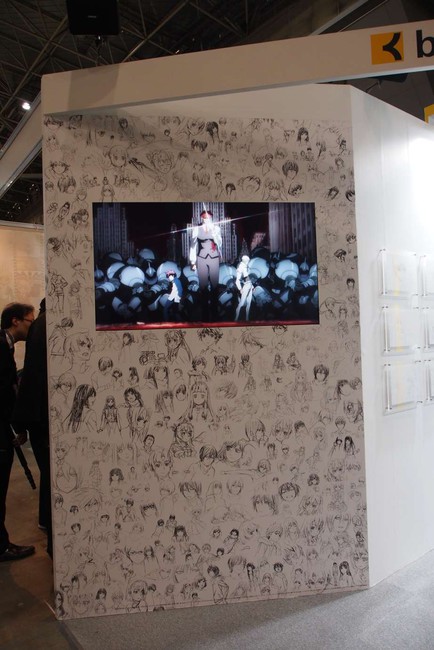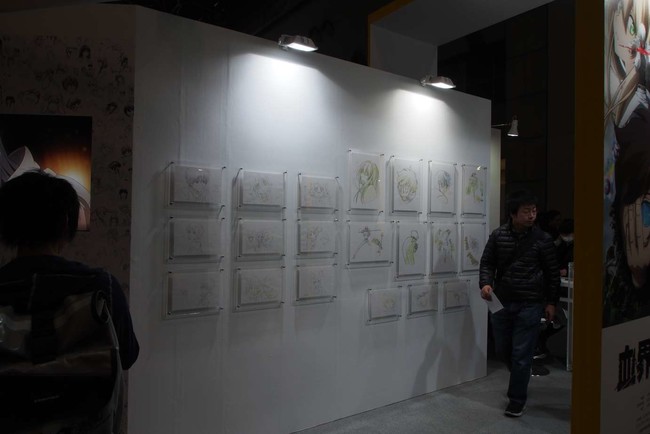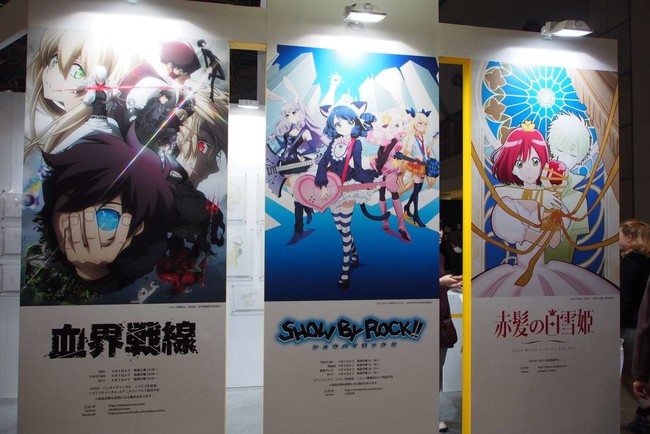 Nippon Television Network with Gatchaman Crowds insight and Ore Monogatari!! (My Love Story!!),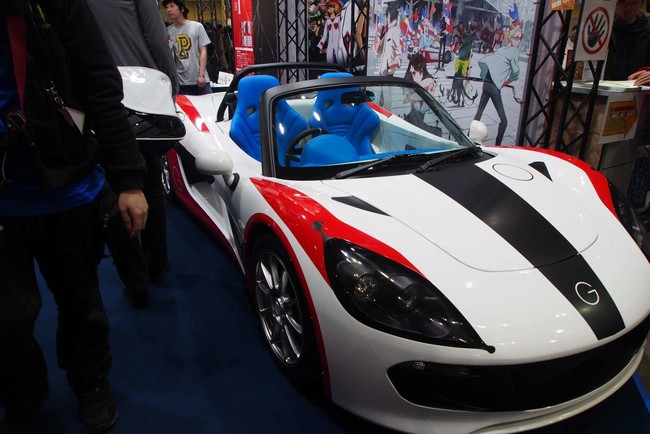 Doraemon with blinking eyes from Shogakukan-Shueisha Productions. Big hit with the kids.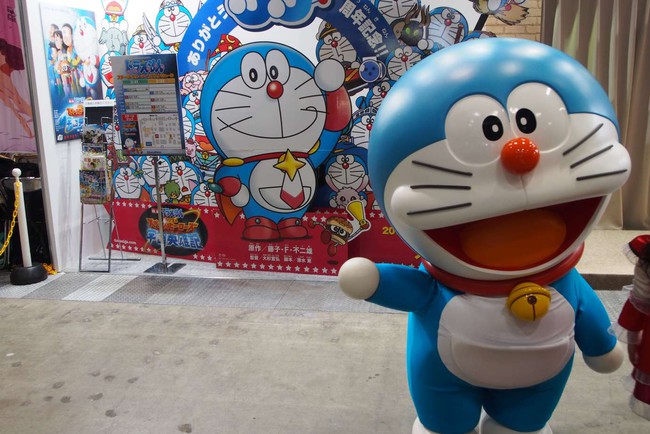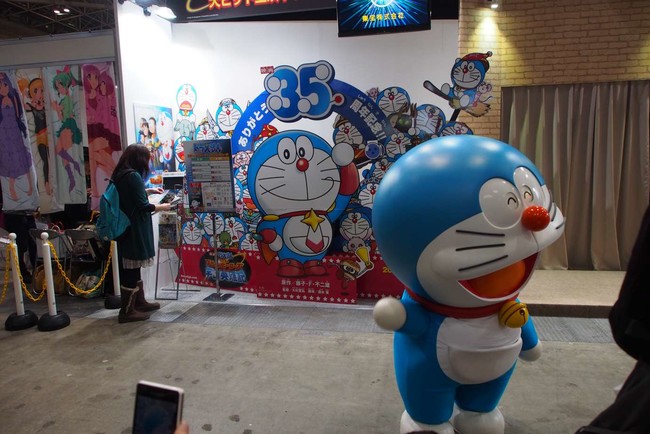 Goods from Tesagure! Bukatsu-mono and others.

Tottori Prefecture's Tottori Manga Kingdom, established to promote the creators, manga, and anime products from that region.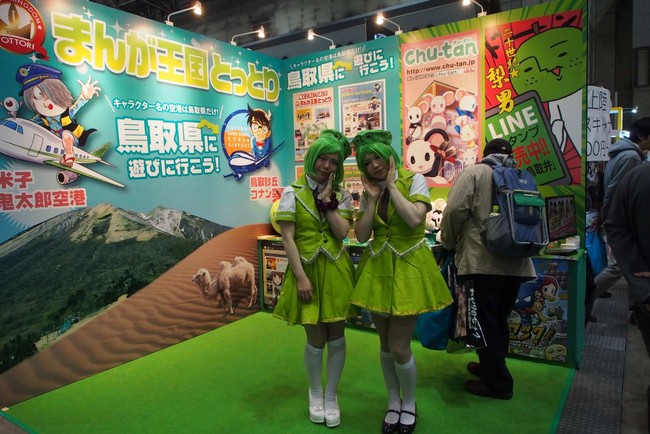 Seiyu's Life!, an original dojin magazine from voice actress Masumi Asano and mangaka Kenjiro Hata that is being adapted into an anime.

Good Smile Company, celebrating its 500th Nendoroid: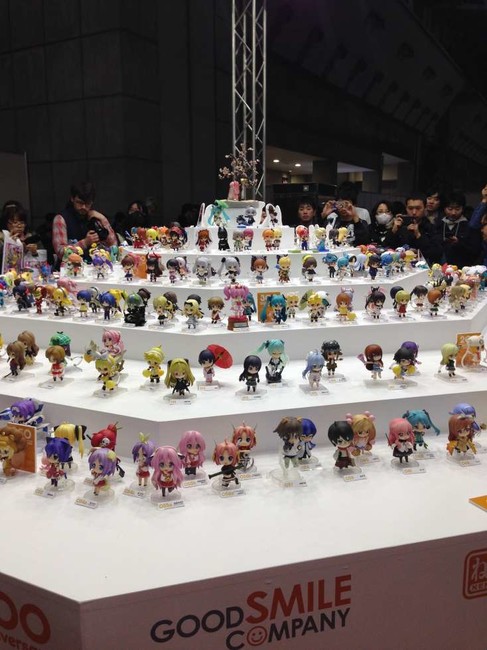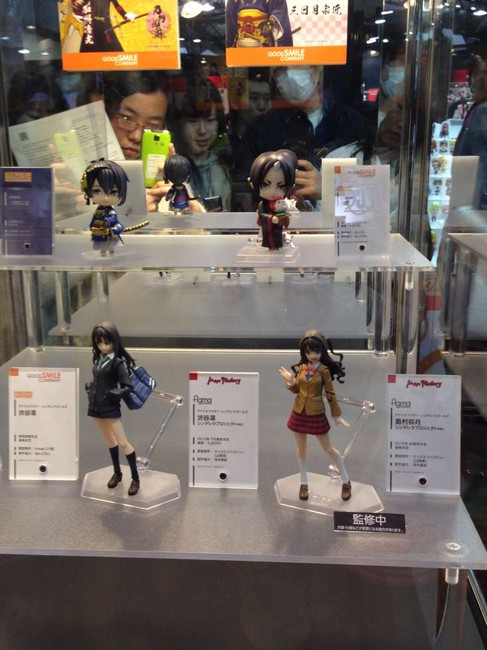 And Ultra Super Pictures: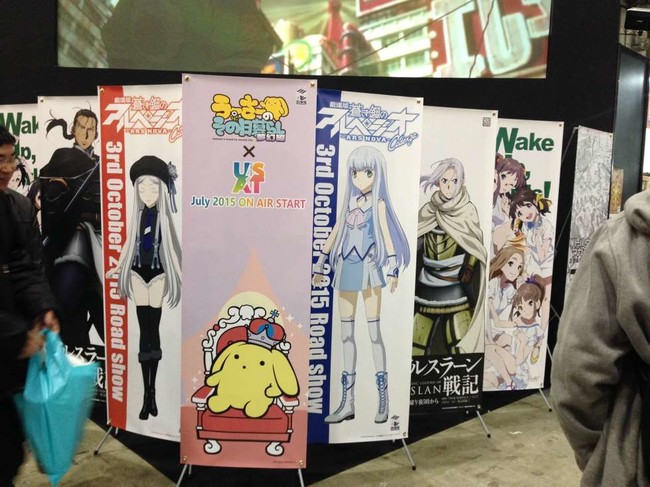 At this point in time, my camera battery died from all the picture taking. Thankfully, technology lets us take pictures using our phones! And so I did, but I have to apologize for the drop in quality.
Toei had plenty to see, with displays for the upcoming Saint Seiya movie, One Piece, World Trigger, Dragon Ball Z: Resurrection 'F', and Sailor Moon: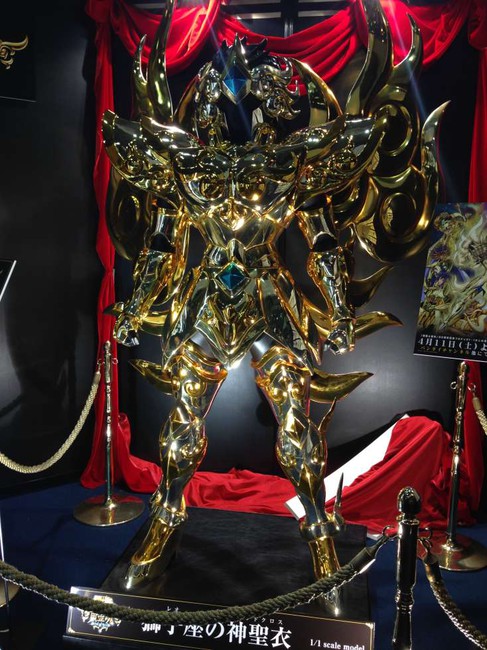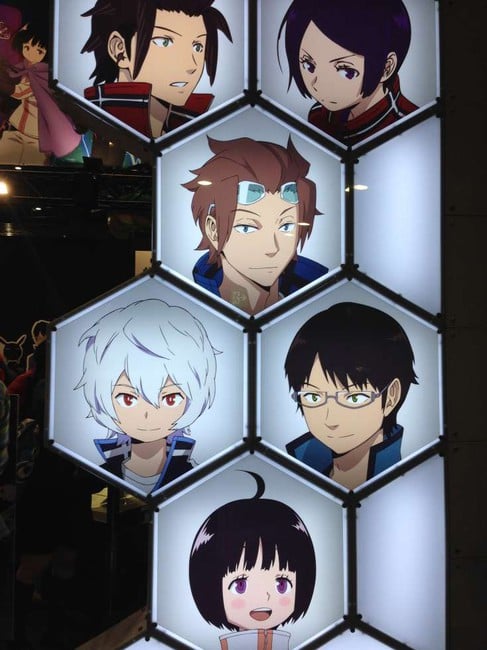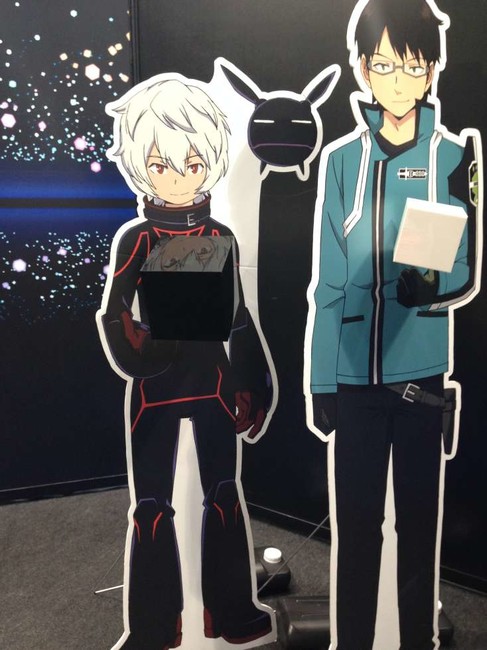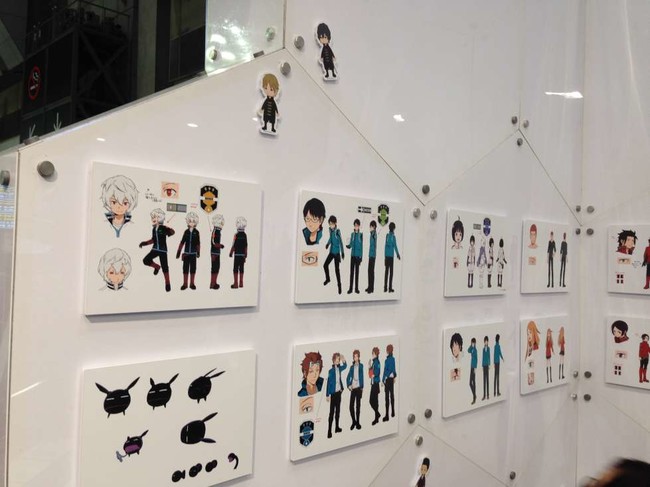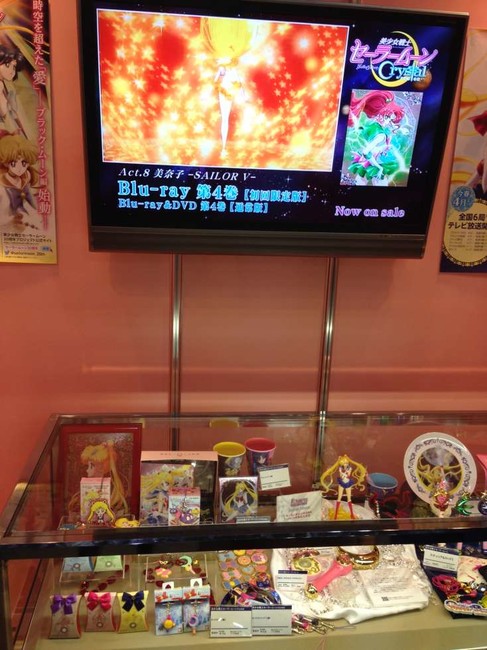 TMS' booth offered a look at the new Lupin III series, Detective Conan: Sunflowers of Inferno, Yowamushi Pedal Grande Road, and new goods, including a Sherlock Hound figma.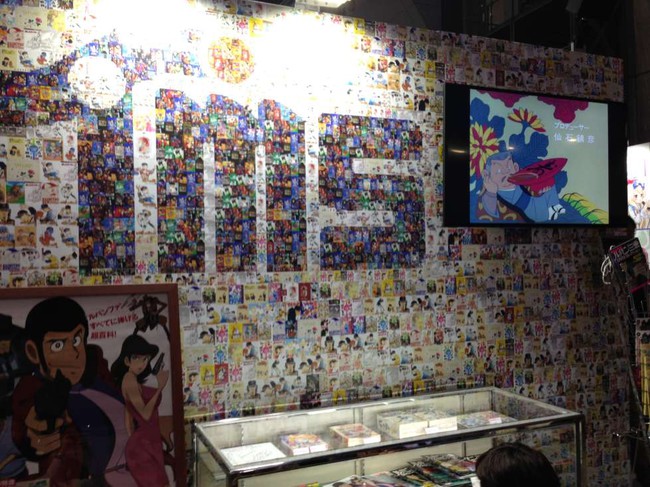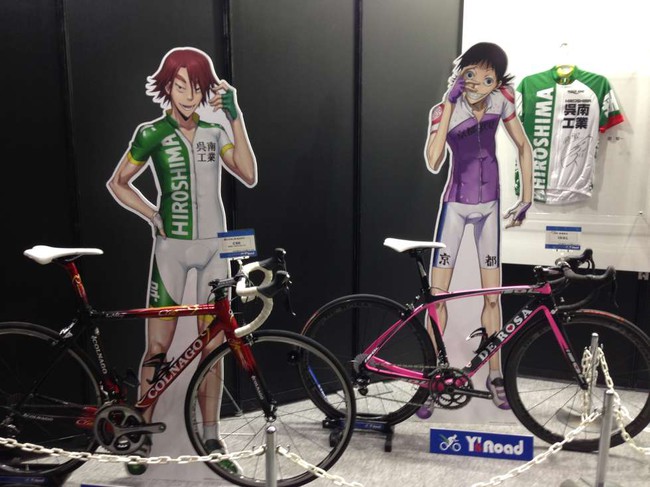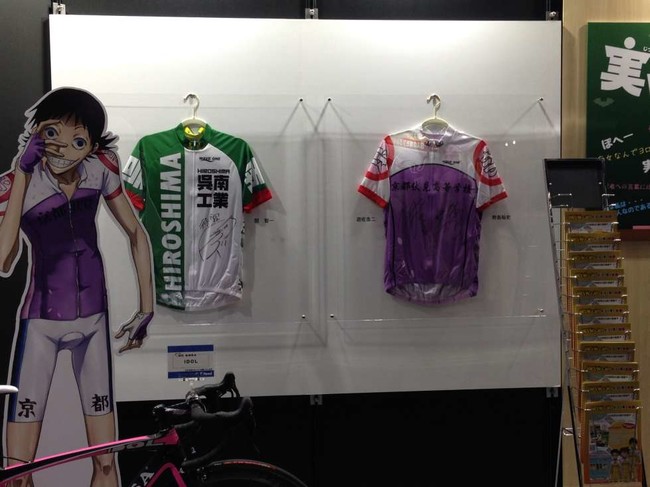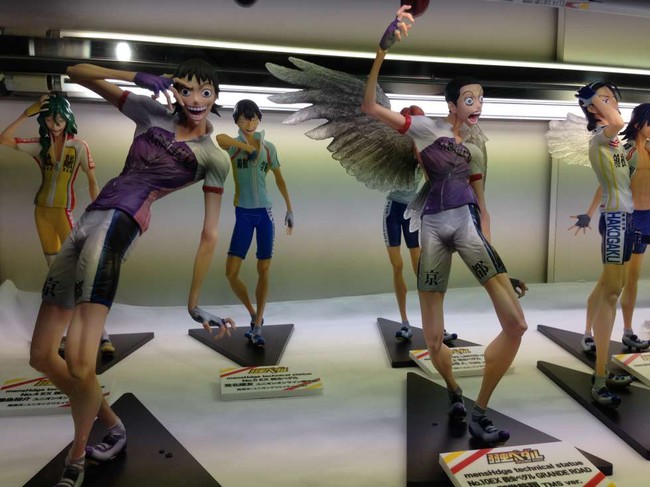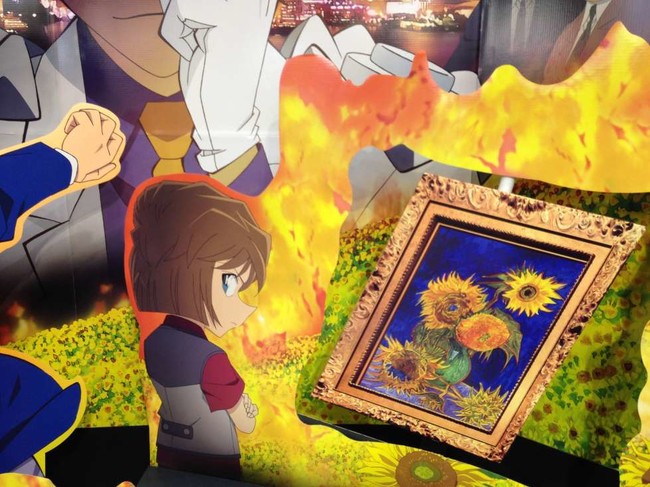 Anata o Zutto Aishiteru
This year's Anime Japan also had a "Production Street" corner, which takes visitors through the entire animation process, featuring actual production materials from Gundam Reconguista in G.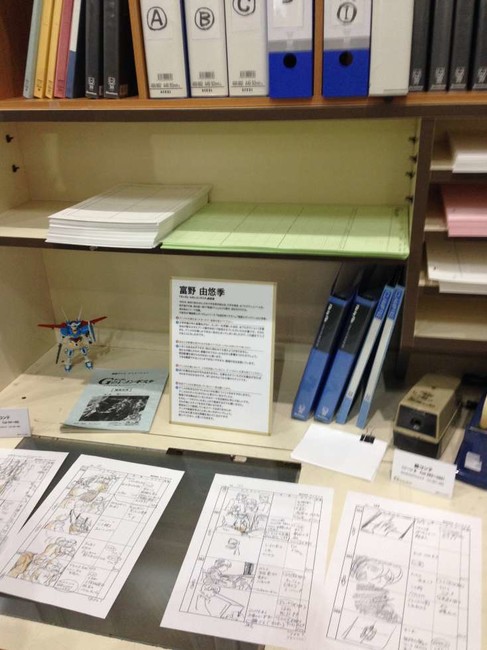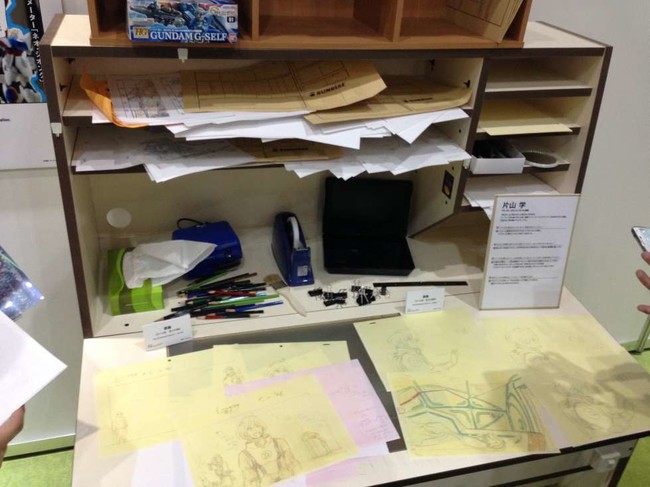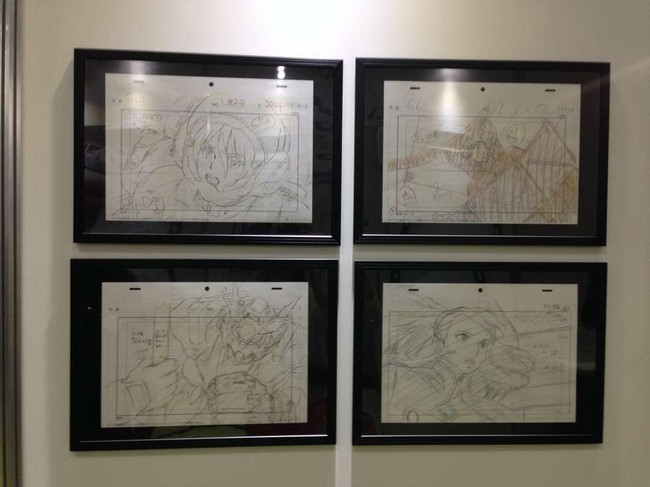 Ufotable and machiasobi:


A wall full of pins that customers could choose from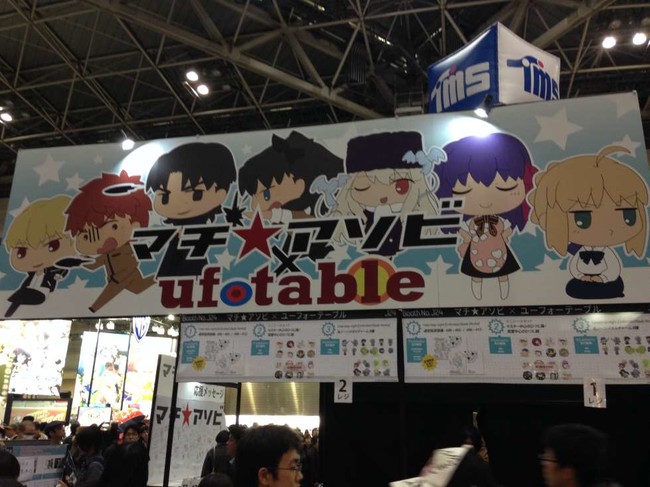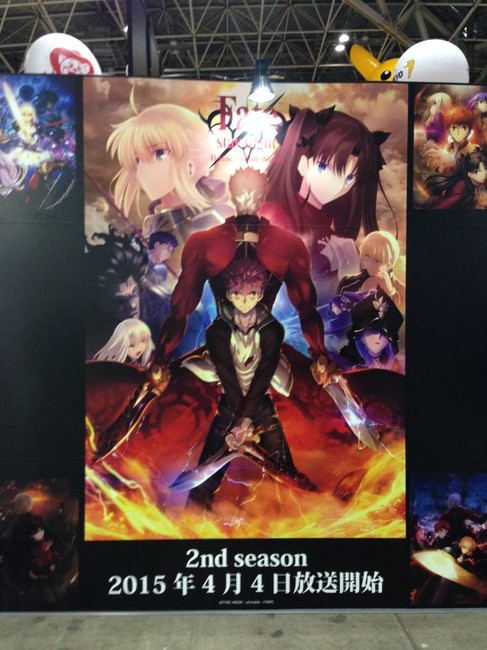 TV Tokyo and their plethora of signed items, from Yowamushi Pedal Grande Road to Gintama and others.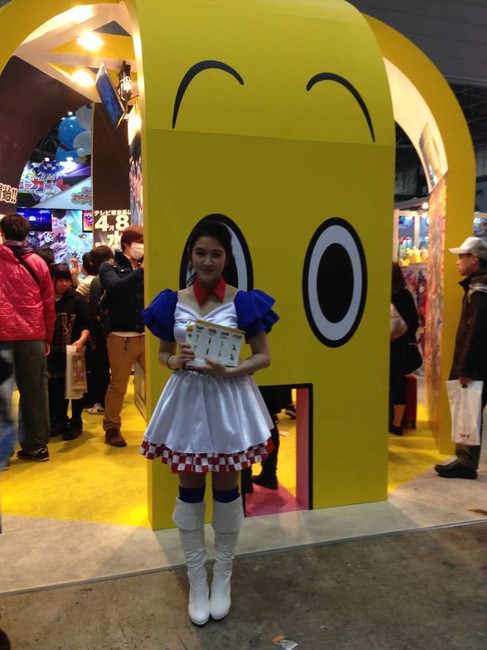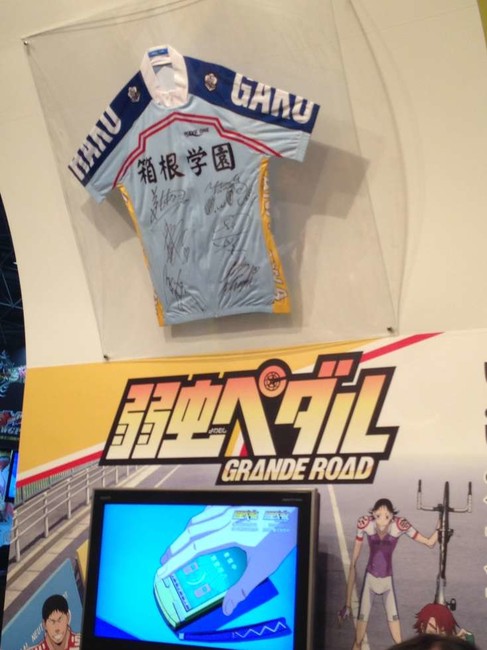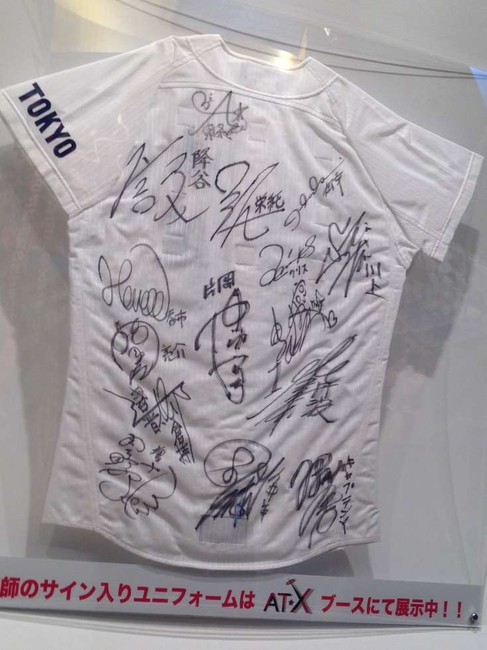 Another school: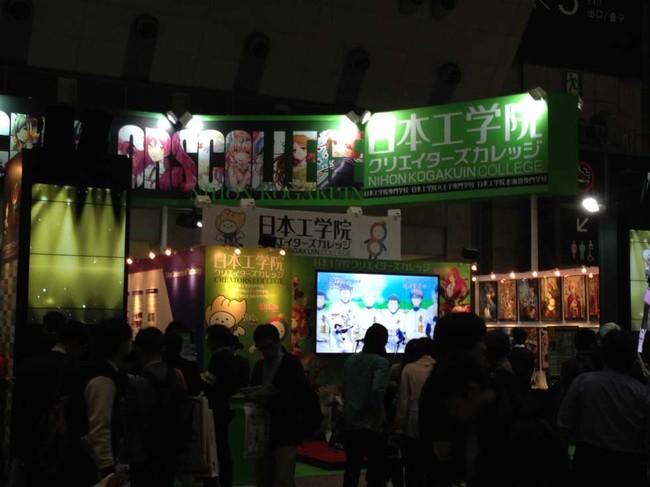 SEGA, with hands-on activities: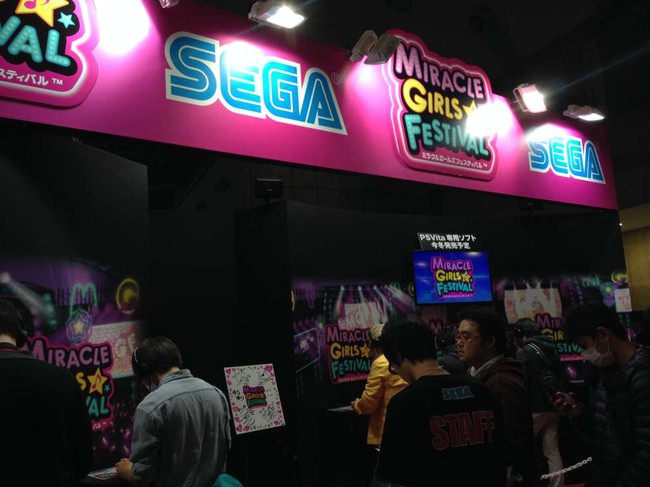 Hakuhodo DY Media Partners and Showgate: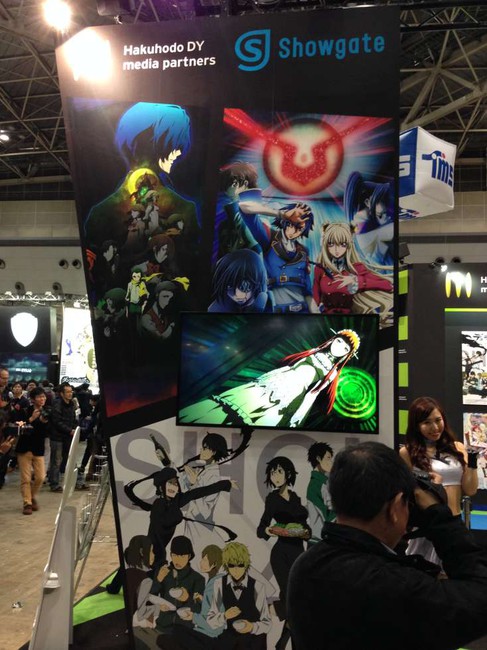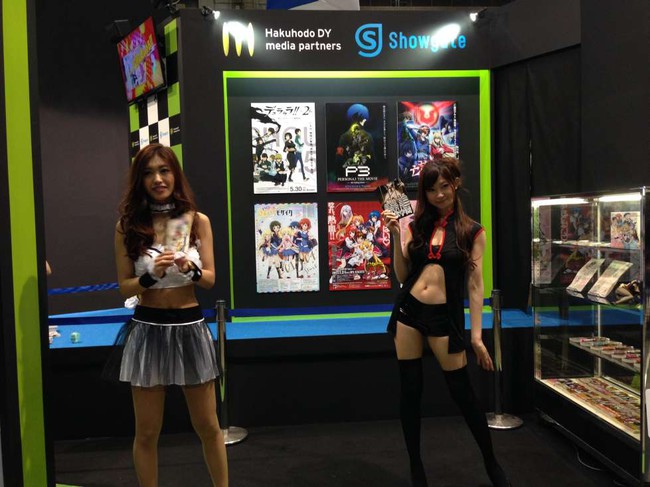 Genco's booth offered a first look at MAPPA's In This Corner of the World, directed by Sunao Katabuchi. (High-res key art and more info):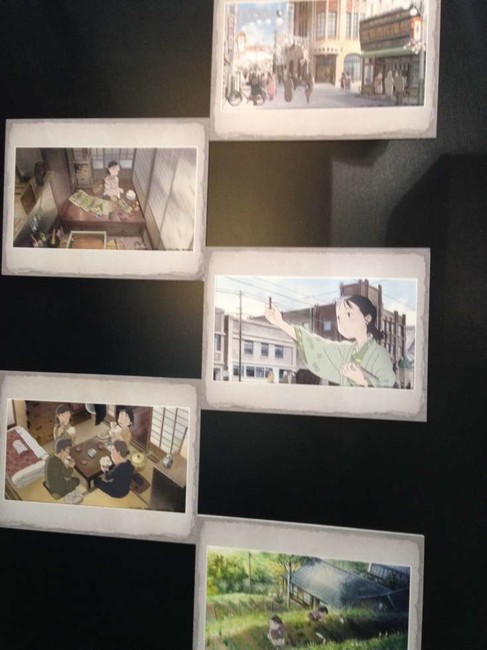 Super Sonico goods: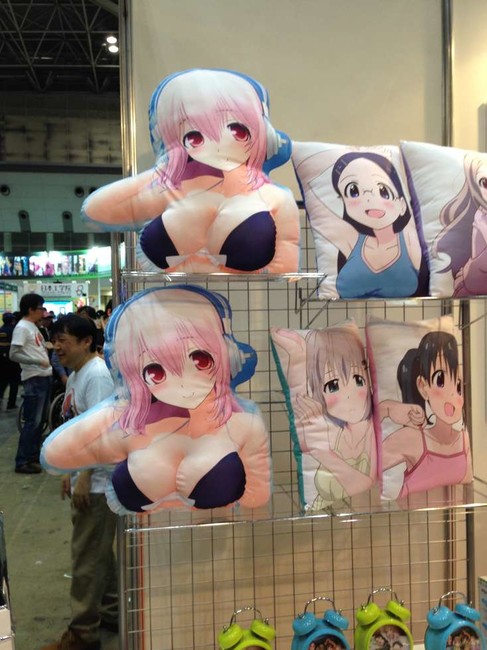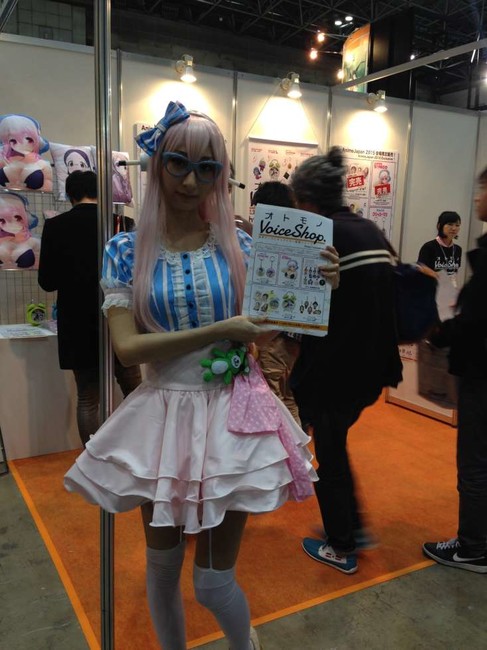 NBC Universal's booth space, which largely consisted of booth space for "NBCUniversal the RADIO," whose lineup included The Heroic Legend of Arslan, Grisaia, and more: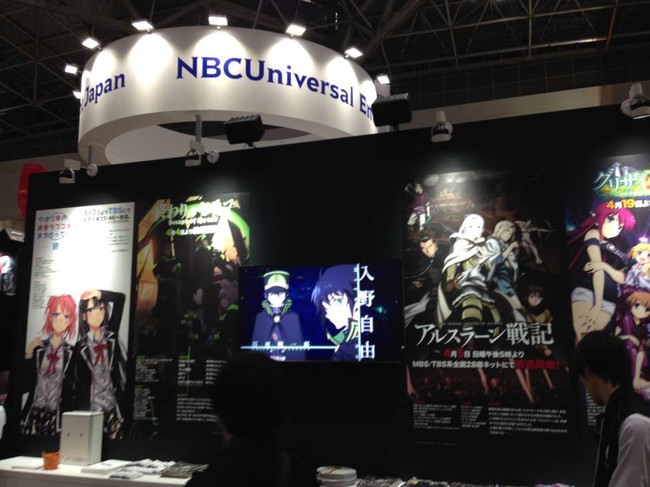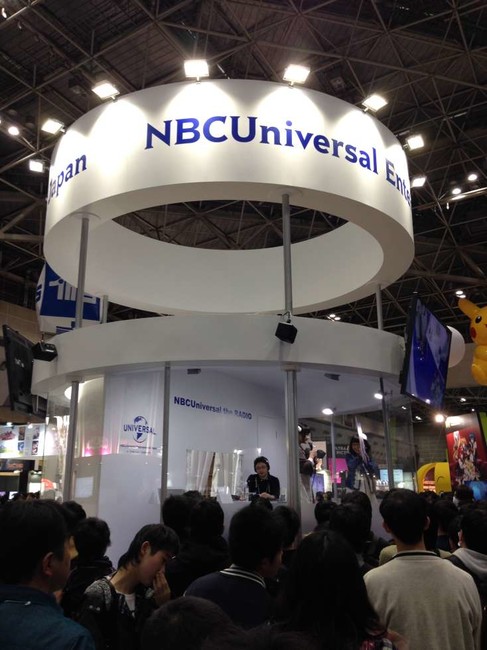 Warner Entertainment Japan's sprawling exhibit, with displays for Jojo's Bizarre Adventure: Stardust Crusaders, Shirobako, Wish Upon the Pleiades, Shokugeki no Soma, and more: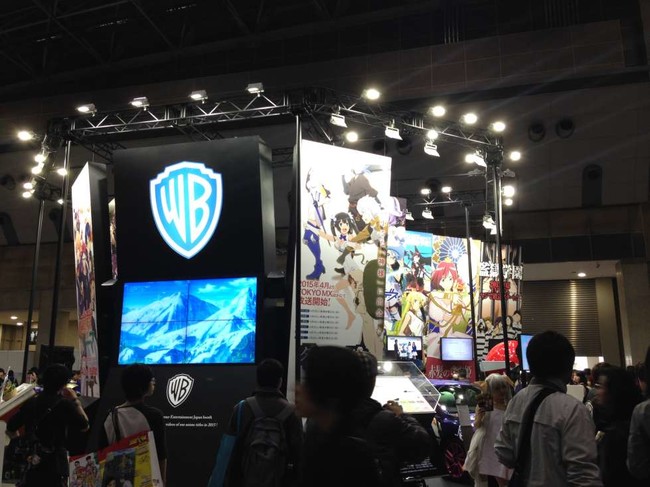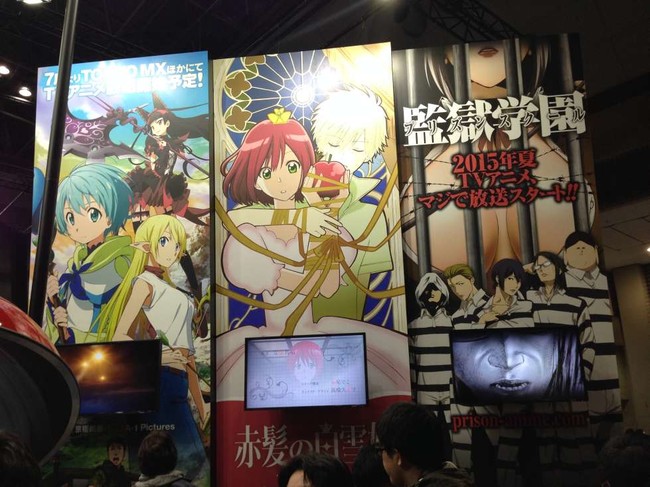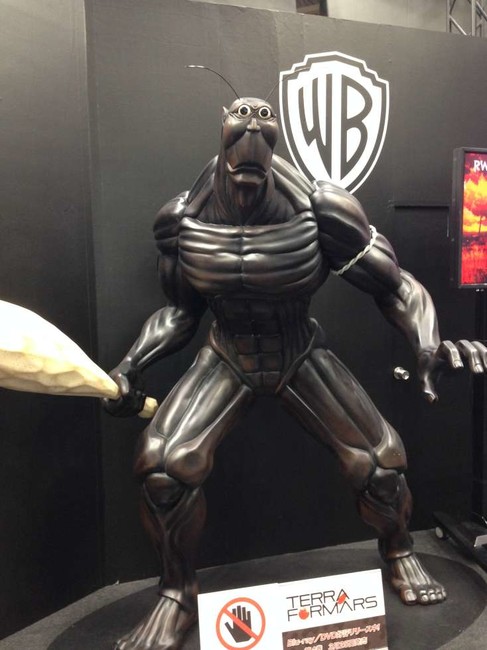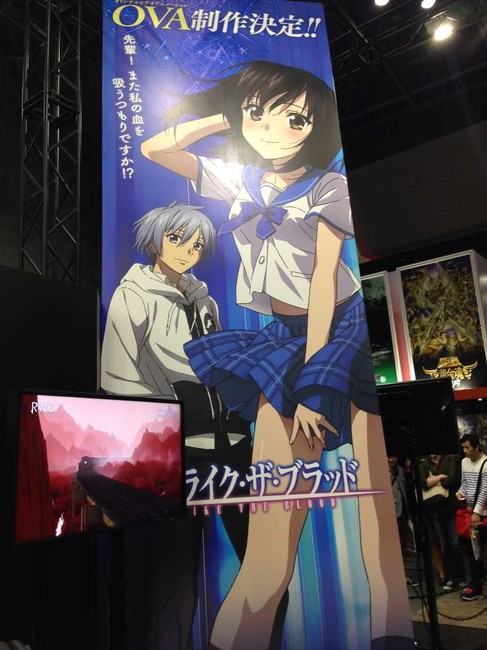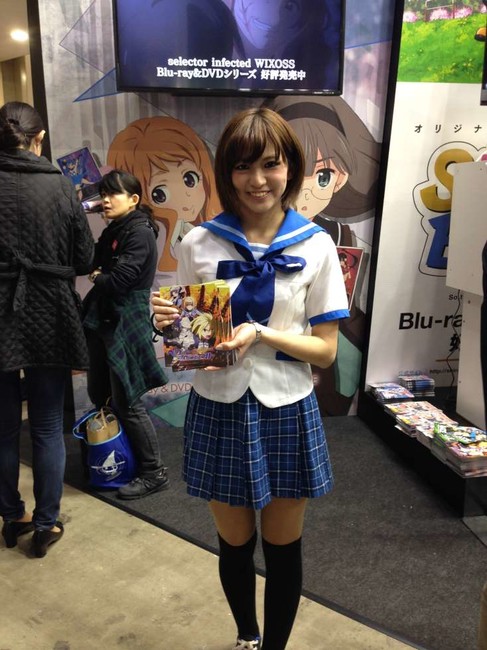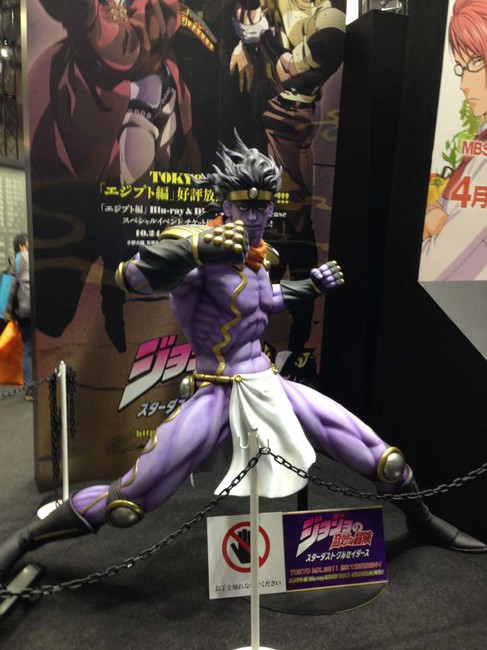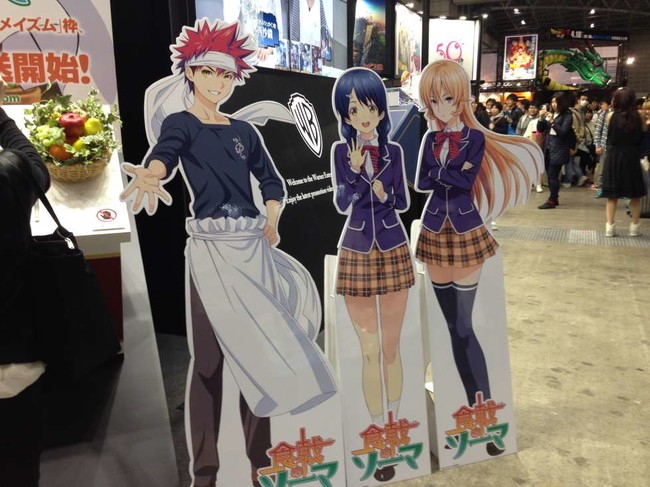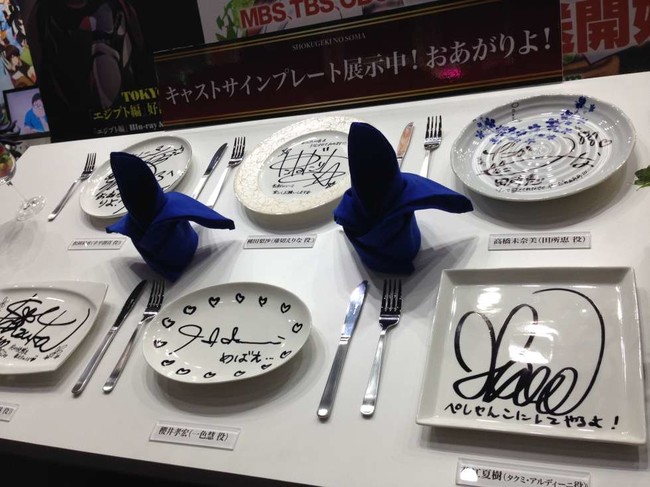 Bandai Visual, Sunrise, and Lantis, whose booth featured Love Live, various Gundam properties, including Gundam the Origin, and a printed (and video-taped) Q&A with Yoshiyuki Tomino sourced from fans online.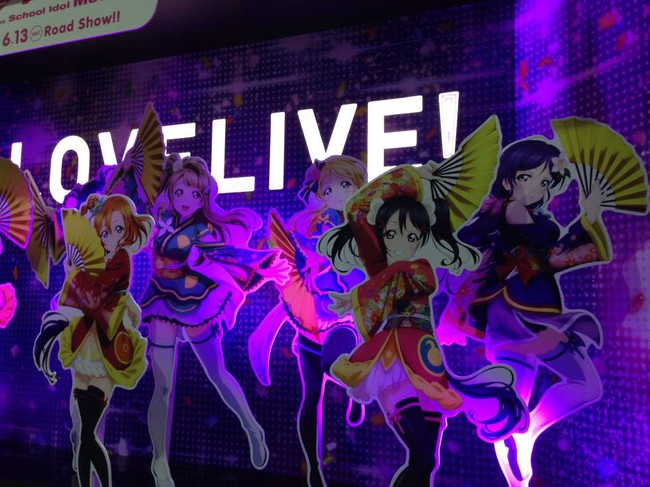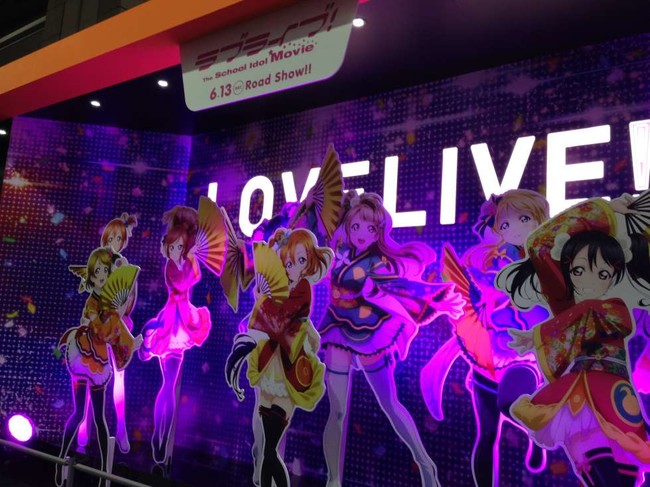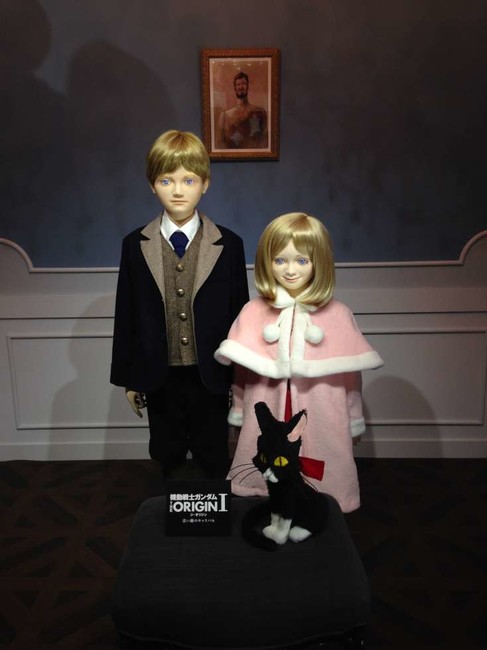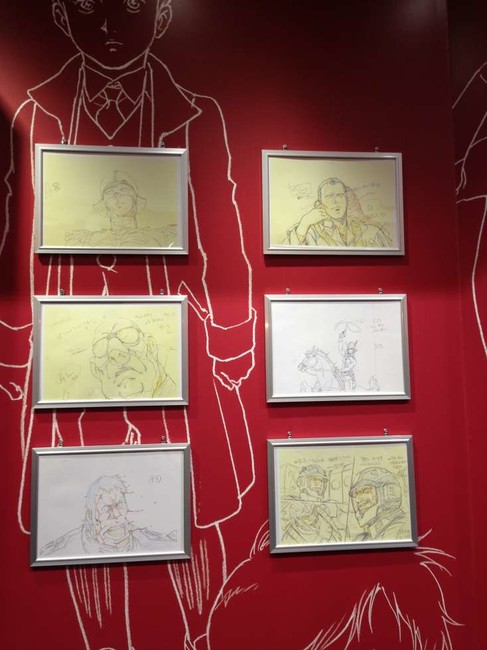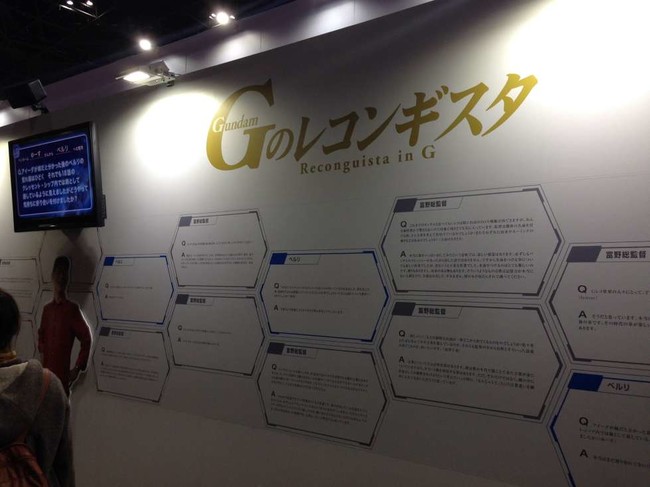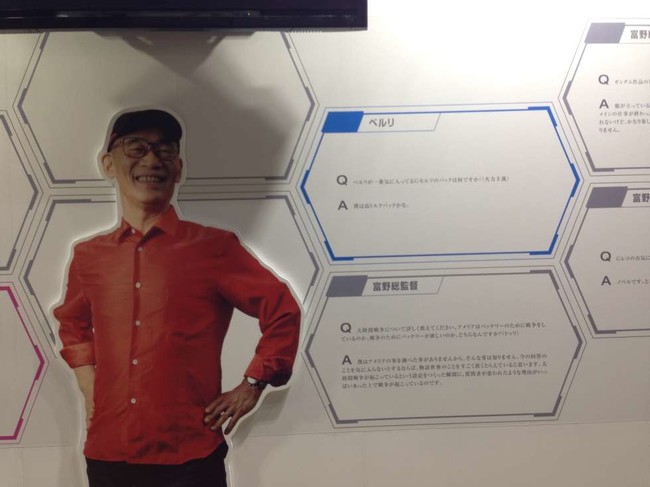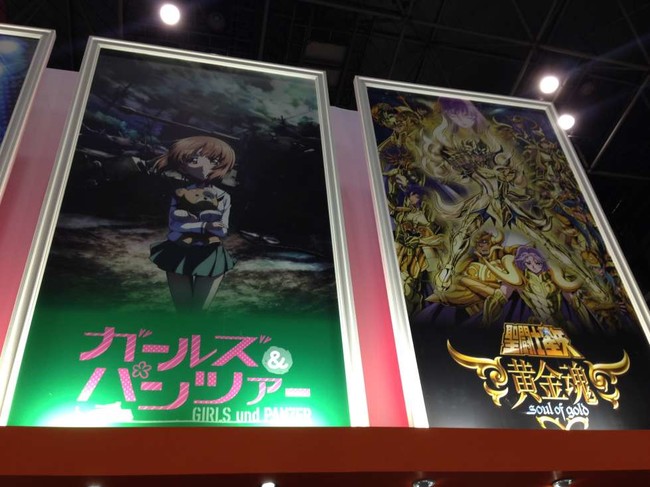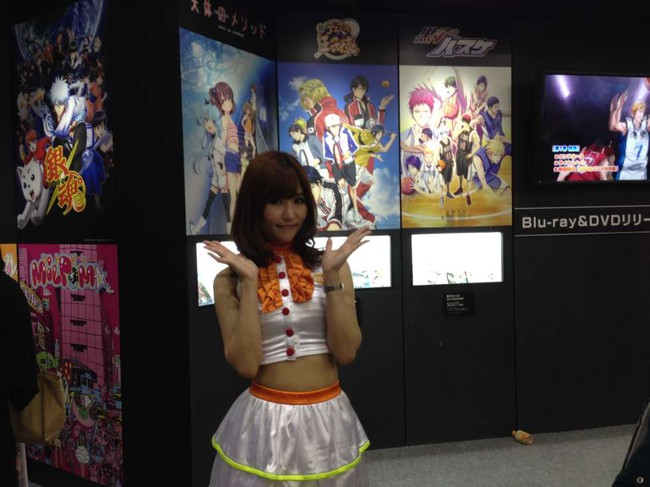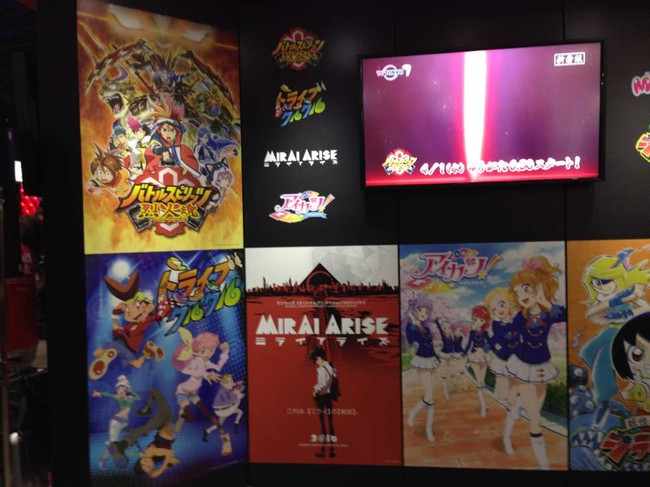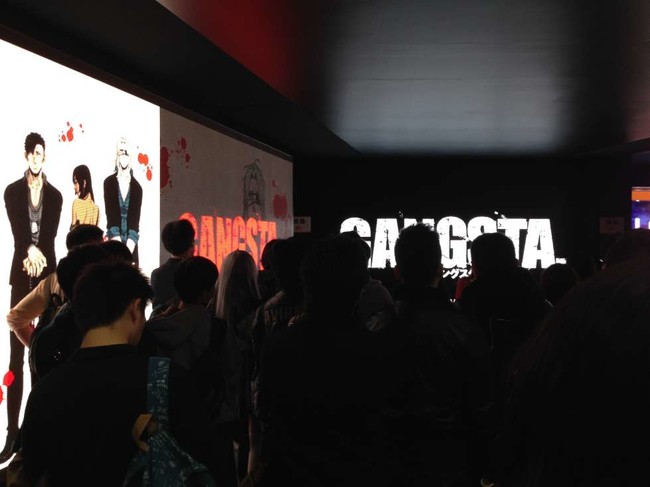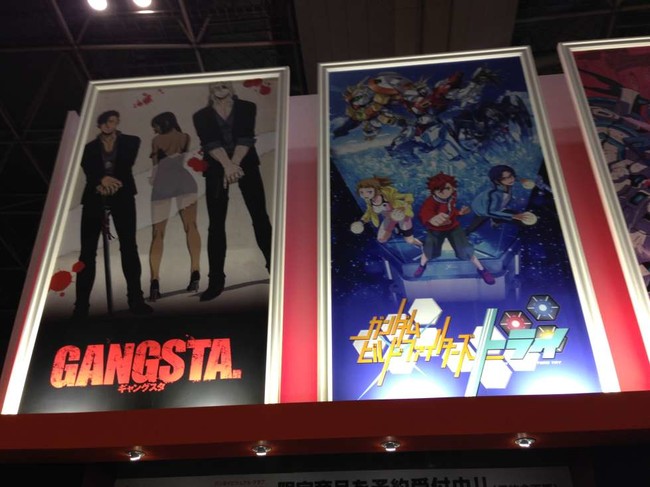 Crowds eager to get a look at Manglobe's Gangsta.
Girls und Panzer anglerfish girls. Those who pre-order the Blu-ray set can receive a tank-shaped tissue dispenser.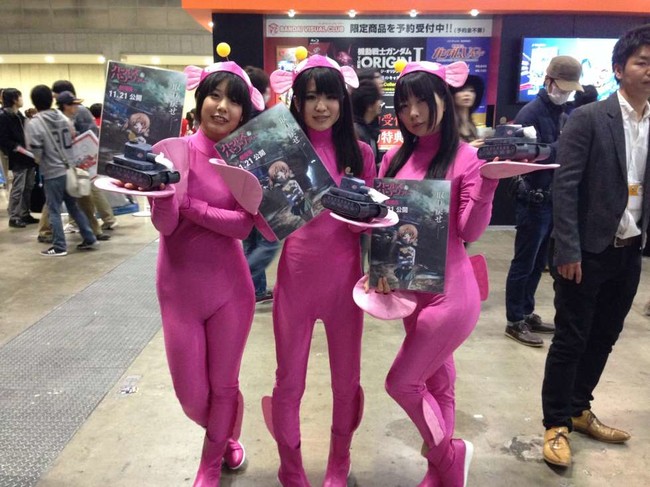 Banpresto's toy-filled booth. On display were several current and upcoming Ichiban Kuji lottery campaigns.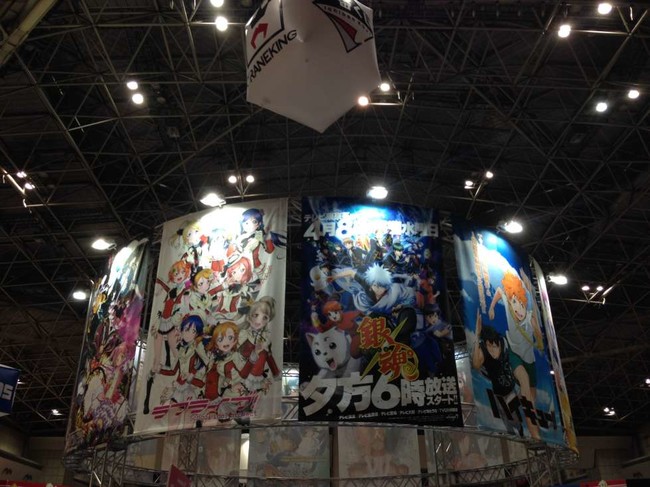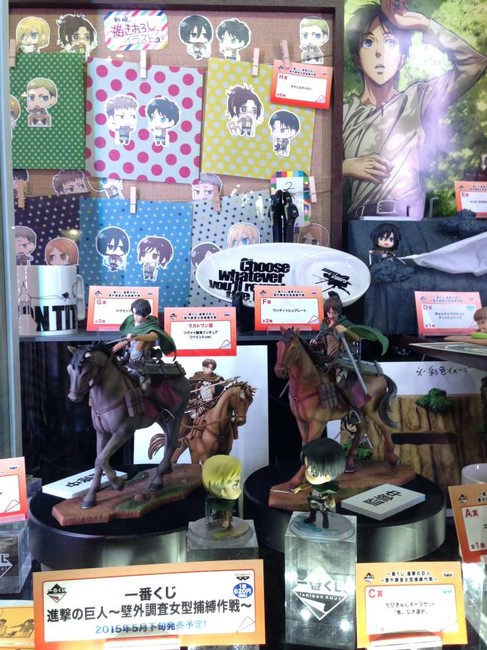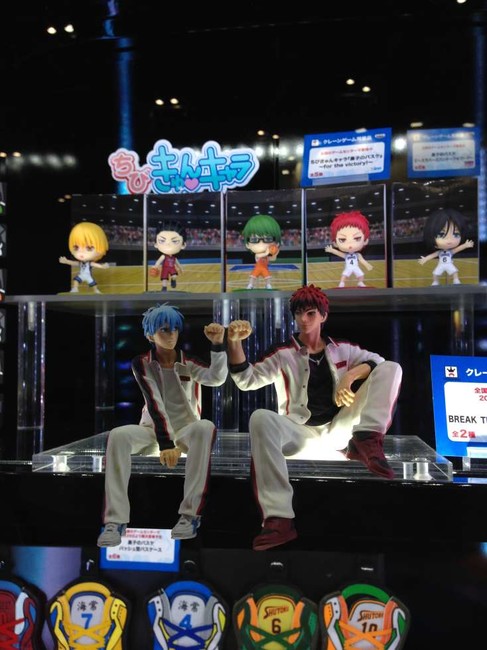 Yoyogi Animation Gakuin animation school, with demonstrations for background art and sculpting: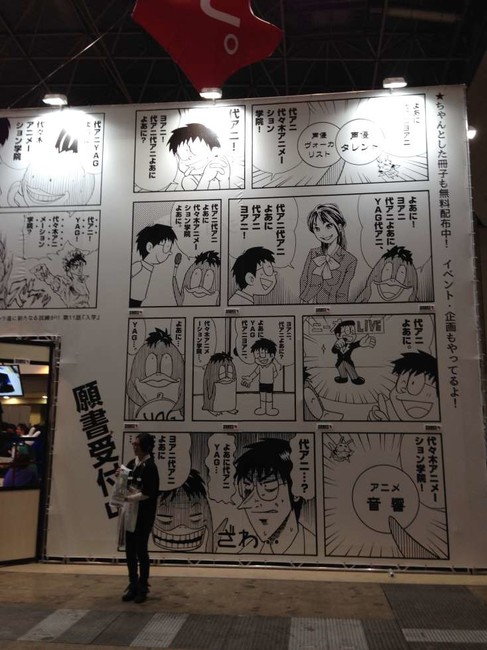 Two attendees try their hand at voice acting: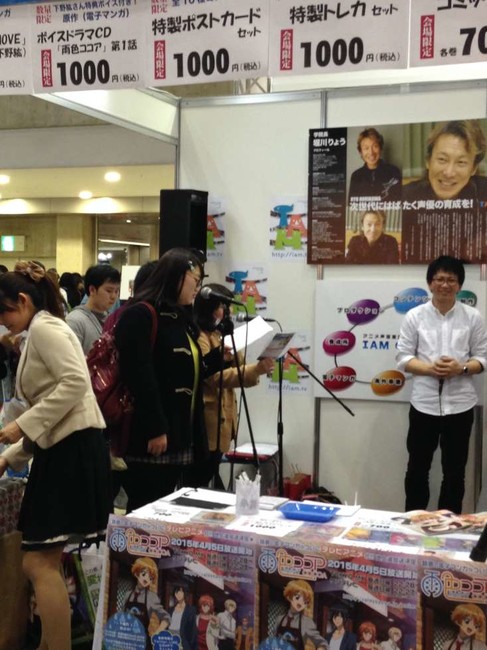 Lawson and The [email protected] Cinderella Girls, and a KanColle campaign truck: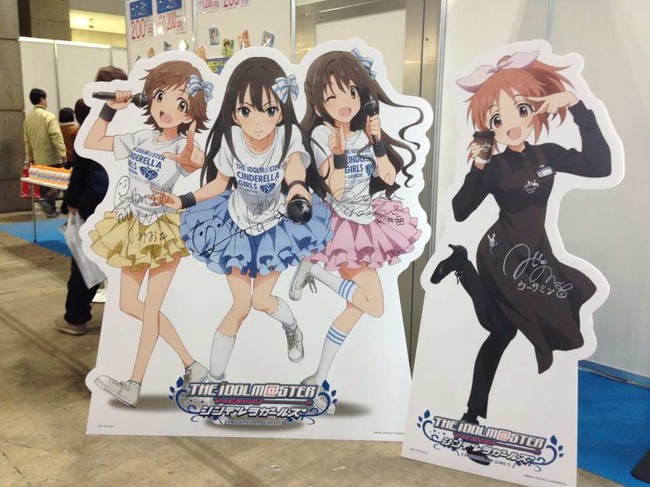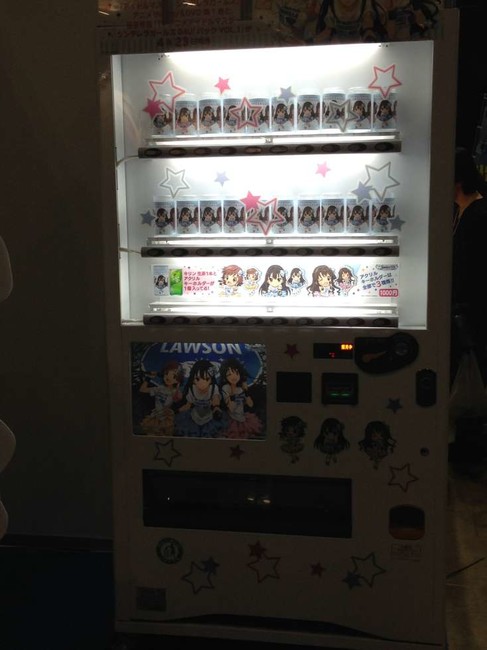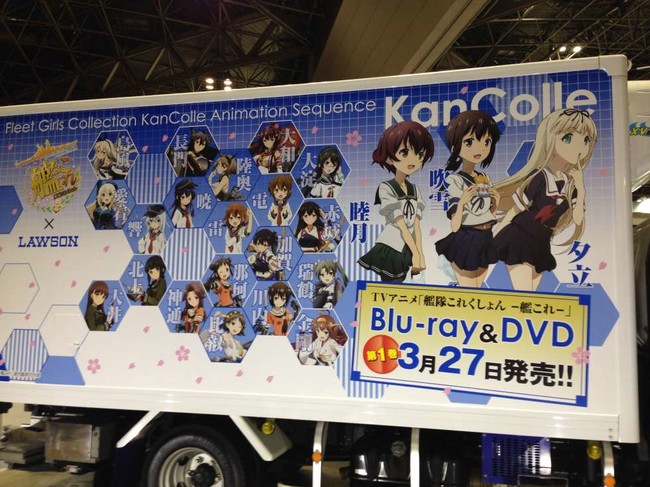 Collaboration between Love Live! and Kanda Myoujin shrine:

The Next Generation Patlabor -Tokyo War-: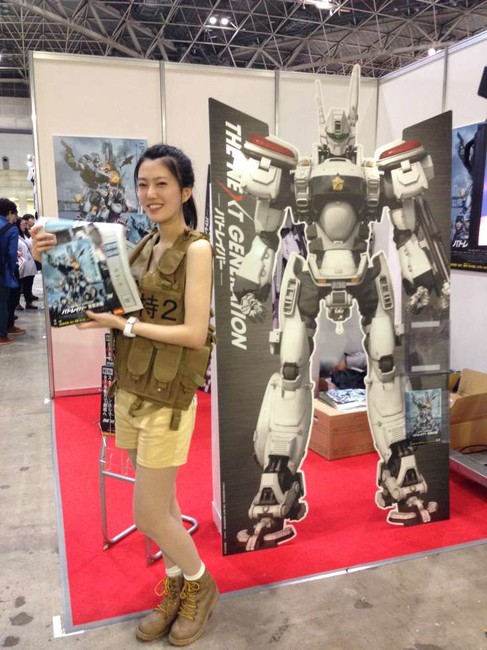 The d Anime Store booth:

And that's a wrap. If you missed part one, which covers booths from the East Hall of this year's Anime Japan, you can check it out here.
---
discuss this in the forum (36 posts)
|
back to AnimeJapan 2015 - Part 1
Feature homepage / archives