Interest

Manga/Anime's Tiger Mask Inspires Another Gift-Giver

posted on by Egan Loo
6 more backpacks for children left under name of
Tiger Mask
's alter ego
---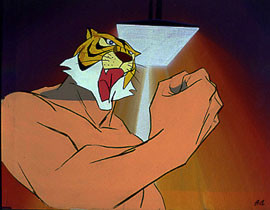 On the morning of New Year's Day, a security guard discovered a stack of six gift-boxed backpacks on the doorstep leading to the Odawara Child Guidance Center in Kanagawa Prefecture. Attached to the three black backpacks and three red backpacks was a note that began, "A New Year's gift — Naoto Date." Date is the alter ego of Tiger Mask, a manga/anime pro wrestler who fights for children in an orphanage.
About 200 kilometers (120 miles) to the north, a mysterious donor had left 10 30,000-yen (about US$360) backpacks at a child guidance center in Gunma Prefecture on Christmas morning. Like the six backpacks in Odawara, those 10 backpacks in Gunma were left in the name of Tiger Mask's alter ego.
The gift giver in Odawara left a letter that read, "The donation of backpacks in Gunma last year moved me deeply. My heart skipped a beat when I heard the news. Thinking I might do something as well, I offer these gifts. May the Tiger Mask movement live on."
The Odawara Child Guidance Center plans to give the backpacks to new arrivals at the local orphanages and other children.
Sources: 47News, TV Asahi (video report), Tokyo Shimbun
Image © Ikki Kajiwara, Naoki Tsuji/Kodansha, Toei Animation 
---
This article has a follow-up:
Manga/Anime's Tiger Mask Inspires 4 More Gift-Givers (Updated)
(2011-01-08 06:36)
follow-up of
Manga/Anime Hero Leaves Gifts on Christmas Morning