Interest

Funimation Confirms English Trigun Movie Cast

posted on by Gia Manry
---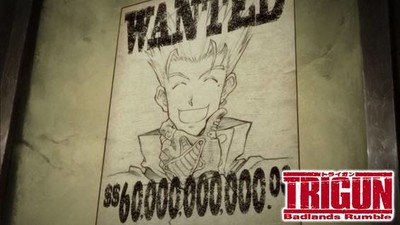 The North American anime distributor Funimation confirmed the English-language dub cast for its upcoming release of the anime film Trigun: Badlands Rumble via its blog on Wednesday. The partial cast list is as follows:
Of this list, only Bosch performed in the English dub of the original Trigun television anime commissioned by Pioneer Entertainment (USA) — the company later known as Geneon Entertainment (USA) — in 1999. In the original dub, Dorothy Melendrez played Meryl, Lia Sargent played Milly, and Jeff Nimoy played Wolfwood. (Amelia and Gasback are new characters for the anime film which did not appear in the original television series.)
On Tuesday, Funimation and Eleven Arts Entertainment confirmed their plans to release the Trigun: Badlands Rumble film in North American theaters this summer. Funimation further confirmed that some theaters will screen the English-dubbed version, and others will screen the film with its original Japanese dialogue.
---
RightStuf - Anime, Manga and More