×
remind me tomorrow
remind me next week
never remind me
Subscribe to the ANN Newsletter • Wake up every Sunday to a curated list of ANN's most interesting posts of the week.
read more
Summer 2011 Anime Season: Directors, Actors, and Themes
by Gia Manry,

With less than two weeks before the 2011 television anime season starts up in Japan, ANN is starting up its season coverage a little early. In addition to a thorough summer 2011 anime list and ANN's usual season preview (which will launch as soon as episodes become available), you can check out the following overview of the new directors, busy voice actors, and some of the major themes and genres you'll see throughout this coming anime season.
Debut Directors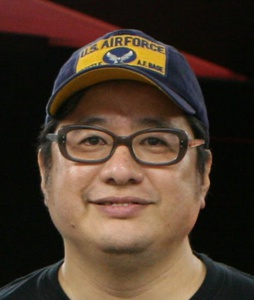 Takahiro Yoshimatsu
Yutaka Uemura
gets his first shot at directing a television anime series with
Gainax
's
Dantalian no Shoka
. The show is based on a light novel series, rather than being an original work, so Uemura has something to work from. The show may look and sound a bit like a ripoff of this past winter's
Gosick
, but has a supernatural bent rather than straight mystery. Uemura worked as an assistant director of Gainax's
Gurren Lagann The Movie 2: The Lights in the Sky are Stars
.
Morita no Mukuchi's director, Naotaka Hayashi, has worked on loli incest comedy kissxsis and sci-fi thriller Steins;Gate, so it's tough to say what to expect in his adaptation of a slice-of-life manga about a girl who doesn't speak.
Fuji TV's Noitamina television hour is specifically devoted to creating the kind of anime that Japanese people who aren't otaku might actually be willing to watch; it's met with mixed success over the years. This coming season they're giving Gundam 00 Assistant Director Kenji Nagasaki his shot at helming a series with No. 6, a near-future sci-fi drama.
Trigun designer "Something Yoshimatsu" (real name: Takahiro Yoshimatsu) must have a thing for small black cats, since the star of his directorial debut— Nyanpire The Animation —is a black cat...and vampire. It's a show based off a character merchandising platform (a la Hello Kitty), but he's no small name in anime, and it's a Gonzo anime as well.
Speaking of bigger names attached to anime about a product: Atsushi Nishigori— who's worked as a key animator on some of Gainax's biggest titles, including Gurren Lagann and Panty & Stocking with Garterbelt —will step up to the plate this season by helming The IDOLM@STER. The series is based on an Xbox 360 game in which you get to simulate the experience of being the manager of a group of idol singers. All cute girls, of course.
Plenty of Japanese voice actors double up on roles throughout the season— at least 11 this summer, just based on the information we have so far —but this season we have two actresses who are taking on a whopping four roles. Both, unsurprisingly, are well-known to fans who follow that sort of thing: Mamiko Noto (
Mahou Sensei Negima!
's Nodoka Miyazaki) and
Kana Hanazawa
(
Angel Beats!
' Tenshi).
Noto will appear as as magical girl Aoi Kannazuki in Kaitō Tenshi Twin Angel, elementary school basketballer Nayu Hasegawa in Ro-Kyu-Bu!, a smaller role as a fox demon in Nurarihyon no Mago: Sennen Makyō, and she's also reprising the role of Pugi in the kids' show MonHun Nikki Girigiri Airū-mura G.
Meanwhile, Hanazawa is voicing leads in Kamisama Dolls (Mahiru Hyuga) and Morita-san wa Mukuchi (the titular and taciturn Mayu Morita), will join Mamiko Noto in the basketball comedy Ro-Kyu-Bu! as Tomoka Minato, and in her spare time will voice the protagonist's wacky little sister in Mayo Chiki!.
They're not the only ones working hard, of course: Jun Fukuyama (Code Geass - Lelouch of the Rebellion's Lelouch Lamperouge) and Misato Fukuen (Strike Witches' Yoshika Miyafuji) are each taking on three new roles this season. They'll be in Itsuka Tenma no Kuro-Usagi, Nurarihyon no Mago: Sennen Makyō, and Nyanpire The Animation; and Blood-C, Kamisama Dolls, and Manyū Hiken-chō, respectively.
And This Season's Vampires Are...
Last season was remarkably vampire-free, given the popularity of the sexed-up undead species these days— the anime version of American television series Supernatural was pretty much it if you were looking for blood-suckers. This summer makes up for it (or ruins it, depending on your perspective) with three vampire-centric titles. The first is another adaptation of an American property:
Madhouse
's take on
Blade
. Technically the lead is only a half-vampire, but he's also supposed to be pretty bad-ass, and (naturally) he's being shipped to Japan for the duration of the show in order to hunt down his mother's killer.
Production I.G
returns to its standby vampire
franchise
, Blood: The Last Vampire, this year. With
CLAMP
on board for character design and the show's scenario, it seems likely that this season's Blood-C will lean more towards
Blood+
's dark adventure/romance style than the original 45-minute film of 2000.
For those interested in more of a fantasy world— and perhaps a bit more moe —there's Itsuka Tenma no Kuro-Usagi, a drama about a boy with a mysterious past that includes a female vampire named Himea Saito.
And, finally, if none of these catches your fancy but you're still desperate for a vampire, try a little cat-fancy: the aforementioned Nyanpire The Animation and its kitty-vampire protagonist.
A Gaggle of Girls

The IDOLM@STER's leading ladies
Girl-focused shows are no new thing in Japan: female viewers can (theoretically) relate to them, and male viewers like looking at them. But this season seems to have a bit of an overload: about seven of the 25 new shoes this summer focus on a group of female characters, most without a male lead pulling them together.
Of course, the most overwhelming example is The IDOLM@STER, which revolves around the adventures of some ten-odd female singers working their way through Japan's idol industry. A quick glance at the show's character page reveals an additional four girls, including a helper from the production company, and nary a guy to be found.
There are also two slice-of-life shows starting revolving around four females: Yuruyuri, in which the leading ladies take over the tea club to start an amusement club (and which runs in a yuri magazine in Japan, so the show will at least hint at the possibility of romance), and Morita-san wa Mukuchi, which features a silent heroine and her decidedly less-silent friends and their high school lives.
A third show with a feminine foursome is, of course, Manyū Hiken-chō, although its girls have considerably more curves and swords...and they live in the Edo era of Japan.
Historical Friction
A cool dip into the distant past can be a nice way to escape the present, and it would appear that this year's chosen time frame is roughly the 18th/19th century.
The two most explicitly historical series this season couldn't be more polar opposite from one another: the T&A-filled Manyū Hiken-chō, set in the Edo era (17th to late 19th century) and Ikoku Meiro no Croisée. Croisée is set in 19th century France but revolves around a sweet young Japanese girl who winds up working in a French family's shop in Paris. The time frame was chosen specifically because of France's particular obsession with Japanese culture after the Asian nation reopened to the west.
Gainax's supernatural drama Dantalian no Shoka also appears to be set in the late 19th or perhaps early 20th century Europe, but its website hasn't explicitly stated the show's timeframe.
---
discuss this in the forum (112 posts)
|
back to List of Summer Season 2011 TV Anime in Japan
Column homepage / archives