Interest

Twitch Site: Mandate Wants Josh Brolin as Oldboy Lead

posted on

2011-07-13

01:00 EDT by Daryl Bunao
Oscar-nominee tops pre-production wishlist for U.S. remake of manga-based Korean film
---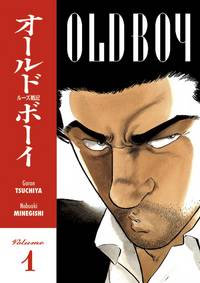 The movie news website Twitch reported on Tuesday that Mandate Pictures is interested in casting Josh Brolin as the lead character for its American remake of the manga-based film Korean Oldboy. If cast, Brolin would portray the remake's counterpart to the manga's Shinichi Gotō (Oh Dae-su in the 2003 Korean adaptation), a civilian who struggles to find the reason why he was held captive in a private prison for over a decade.
Brolin was nominated for best supporting actor in the 2008 biographical movie Milk. Brolin's previous roles include former U.S. President George W. Bush in W., Vietnam War veteran Llewelyn Moss in No Country for Old Men, and most recently, the Western outlaw Tom Chaney in True Grit.
The Twitch website also reported that Oldboy scriptwriter Mark Protosevich (Thor, I Am Legend) will be using both the 1996 Japanese manga and the 2003 Korean movie adaptation as references. The site added, "roughly twenty percent of the Protosevich script is entirely new material."
Written by Garon Tsuchiya and illustrated by Nobuaki Minegishi, Oldboy originally ran as a manga series in the Weekly Manga Action magazine from 1996-1998. North American graphic novel publisher Dark Horse Comics licensed the manga in 2005 and released all eight volumes over the next two years.
Korean director Park Chan-wook (Joint Security Area, I'm a Cyborg, But That's Okay) directed the manga's first movie adaptation in 2003. The film, led by actor Choi Min-Sik (Shiri, I Saw the Devil), went on to win multiple international awards including the Grand Prize of the Jury at the 2004 Cannes Film Festival.
Mandated announced that American director Spike Lee (Do the Right Thing, Jungle Fever, Malcolm X) has signed onto the planned American version of Oldboy.
[Via Comic Book Movie]
---